OCD Support and OCD Support Groups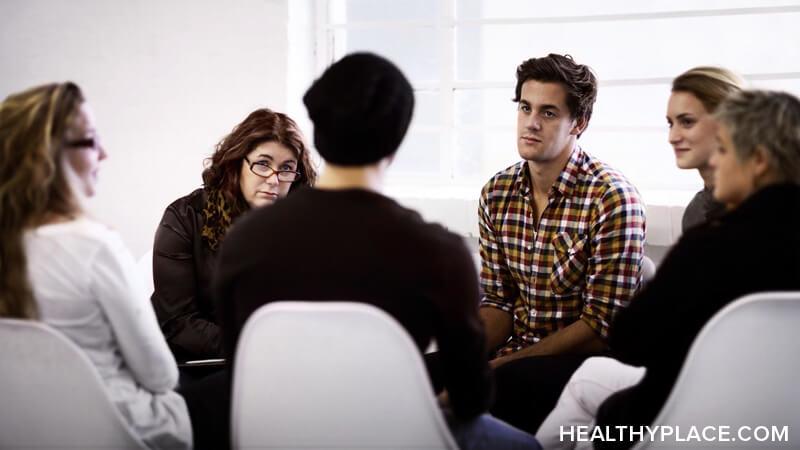 OCD support in a group setting can be very helpful, even if you're satisfactorily managing your obsessive- compulsive disorder symptoms with medication and therapy. Your OCD thoughts and behaviors can worsen if you feel alone and isolated. It's important to build and maintain a strong support network to empower you and build confidence. An OCD support group can serve as an important reminder that you're not alone in this struggle.
OCD Support: Sometimes Family Isn't Enough
You may already have a loving and supportive family, but it's important to build a network outside your family unit as well. Further, unless your family members also have OCD, they can't fully relate to your daily challenges with the illness. You can connect with other people who have OCD by joining an OCD support group. In this setting, you'll have a safe venue to share your own experiences with the disorder and hear about the experiences of others who face similar issues.
OCD Support For Family Members
If you live with someone who has OCD, it's likely that you need OCD support as much as your mentally ill loved one. OCD support can help you cope with the challenges of living with a person who has obsessive-compulsive disorder. Living with a child, spouse, or another family member with OCD can cause you to feel isolated and resentful over time. It's important that both you and your mentally ill family member get support.
As a family member living with an OCD patient, it's critical that you maintain a connection with your social circle and continue to engage in favorite activities. A group that offers OCD support can help you re-establish your personal life and learn how to deal with your OCD loved one in healthier ways.
Reach Out for OCD Support
You need to make the first move and reach out to get the OCD support you need. Consider looking for OCD support groups in your community. Check out the handy tool for finding an OCD support group in your area provided by the OCD International Foundation. This tool can help both OCD sufferers and their loved ones find appropriate support groups. Just type in your address for a listing of support groups in your area.
Online OCD Support Groups
You can also participate in one of the many online groups offering OCD support:
OCD Tribe – help for OCD people and their family members
Visit the International OCD Foundation's Online and Phone OCD Support Groups page for location-specific groups and other types of OCD support.
Therapist Recommended OCD Support Group
Ask the therapist or doctor who treats your OCD to recommend a nearby OCD support group. He or she should have a number of resources available to choose from. Your primary care physician may know of a community support group for OCD as well.
For those who care for someone with OCD, you can ask your loved one's therapist or your personal doctor about any family OCD support groups in the community. Participating in a group especially for family members of OCD patients can alleviate feelings of isolation and powerlessness. As you share your stories about the challenges you face and listen to those of others, you become connected and empowered.
Alternatively, you may feel that you and other family members actually need to have a few sessions with a therapist. He or she can give you the OCD support necessary to reduce pressure and stress in the household environment.
The therapist can teach you how your responses to OCD behaviors impact the person with the disorder. Sometimes family members inadvertently reinforce compulsive behaviors and become enablers. Other times they may lash out in anger at the ill loved one, causing shame and hurt, which only adds fuel to the OCD cycle. Once you learn which responses and behaviors exacerbate the problem, the therapist can give you new ways to respond that empower the whole family.
For both OCD sufferers and their family members, education about OCD is key to effectively managing symptoms and understanding the disorder. As an OCD sufferer, knowledge about your disorder will equip you with important tools for self-management of your obsessions and compulsions. As a family member of someone with OCD, education empowers you to move past resentment and anger and truly make a difference. The person with obsessive-compulsive disorder will likely experience significant improvement when the family unit functions better.
Whether you have OCD or you love someone who does, take time out for yourself whenever possible and continue participating in favorite hobbies and social activities. You might want to seek out workshops on stress management and healthy living as well. When you've had time for yourself, you're better equipped to cope with the issues that arise from dealing with OCD in healthy ways.
APA Reference
Gluck, S. (2022, January 10). OCD Support and OCD Support Groups, HealthyPlace. Retrieved on 2023, October 1 from https://www.healthyplace.com/ocd-related-disorders/ocd/ocd-support-and-ocd-support-groups
Last Updated: January 15, 2022