The Solution to Your Problems Isn't About the Problem
Here's what's happening on the HealthyPlace site this week:
---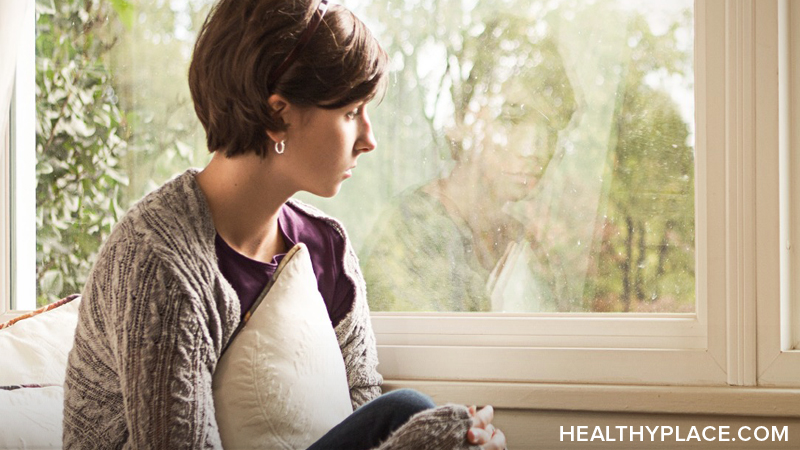 The Solution to Your Problems Isn't About the Problem
If someone were to ask you what you'd like to rid from your life, chances are the answer would come easily. Mental illness. Mental health struggles. Certain stressors. Horrible relationships. We tend to be good at identifying what we don't want. But the follow-up question is sometimes harder: What do you want in your life? As solution-focused therapy asks, what will be different when the problem is gone?  What will be in its place?
Many times, we're so focused on the problem that we don't think about the solution. The ability to move yourself forward, though, is less about the problem and more about your actions in planning and implementing a solution.
This process of moving toward what you want (instead of away from what you don't) often begins with self-discovery. Who are you at your core? Get in touch with yourself to discover who you really are and what you want in life. Some ways to do that:
Journal about yourself and your inner and outer experiences
Read books, visit museums, attend lectures, etc. You can hone your sense of fun while discovering your interests
Volunteer in various places to discover your strengths and talents
Initially, your struggles may persist. Do small things anyway, and you'll see that working toward what you want is a wonderful process.
Related Articles Dealing with Solutions, Moving Forward
Your Thoughts
Today's Question: Which of your mental health struggles is the hardest to find a solution for? We invite you to participate by sharing your thoughts, experiences, and knowledge on the HealthyPlace Facebook page and on the HealthyPlace Google+ page.
-----------------------------------------------------------------
New, Free Bipolar eBook from HealthyPlace
We are proud to launch our new bipolar eBook: Introductory Guide to Bipolar Disorder. If you or a family member have bipolar disorder, you'll find this free eBook extremely helpful. It's twenty pages of clear, concise information on everything from the different types of bipolar disorder to symptoms and treatments, along with how to live with bipolar disorder and deal with the risk of suicide.
The beauty of this eBook is that the information you need is all in one place. You don't have to scour the internet looking for it. And because it's downloadable, you can refer to it whenever you want.
By the way, if you find the eBook useful, I hope you'll share our page link on your blog, website or social media. Hopefully, it will help others too.
From the HealthyPlace Mental Health Blogs
On all our blogs, your comments and observations are welcomed.
Feel free to share your thoughts and comments at the bottom of any blog post. And visit the mental health blogs homepage for the latest posts.
------------------------------------------------------------------
From HealthyPlace YouTube Channel
I'm Hannah. I Have Bipolar 2
We have the textbook definitions of bipolar 2 online, which are helpful but can be hard to relate to. That's why, in this video, I share what bipolar 2 disorder means to me based on my experience and how it makes me feel on a daily basis. (Watch Hannah and subscribe to the HealthyPlace YouTube channel for more great mental health videos.)
------------------------------------------------------------------
Most Popular HealthyPlace Articles Shared by Facebook Fans
Here are the top 3 mental health articles HealthyPlace Facebook fans are recommending you read:
If you're not already, I hope you'll join us/like us on Facebook too. There are a lot of wonderful, supportive people there.
------------------------------------------------------------------
Mental Health Quote
"A woman can't change a man because she loves him, a man changes himself because he loves her."
Read more abuse quotes.
------------------------------------------------------------------
That's it for now. If you know of anyone who can benefit from this newsletter or the HealthyPlace.com site, I hope you'll pass this onto them. You can also share the newsletter on any social network (like facebook, stumbleupon, or google+) you belong to by clicking the links below. For updates throughout the week, circle HealthyPlace on Google+, follow HealthyPlace on Twitter or become a fan of HealthyPlace on Facebook. Also, check out HealthyPlace on Pinterest and share your mental health pins on our Share Your Mental Health Experiences board.
APA Reference
Peterson, T. (2018, October 22). The Solution to Your Problems Isn't About the Problem, HealthyPlace. Retrieved on 2023, December 8 from https://www.healthyplace.com/other-info/mental-health-newsletter/the-solution-to-your-problems-isnt-about-the-problem
Last Updated: October 23, 2018