Help for New Parkinson's Caregivers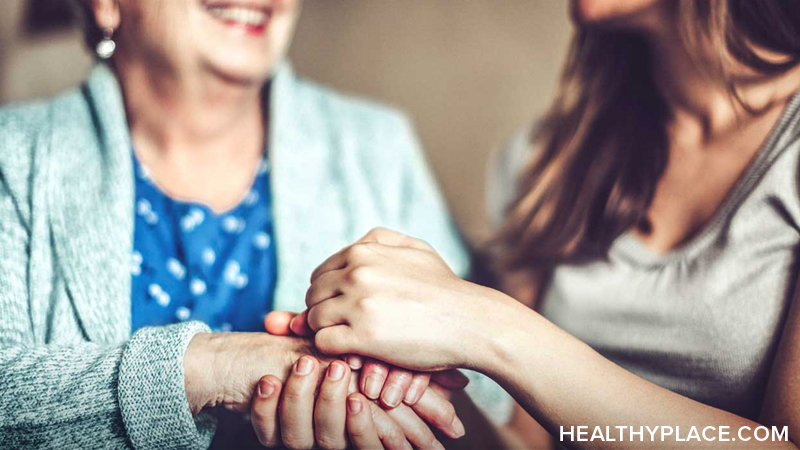 Being a new caregiver can be tough, but thankfully there is lots of Parkinson's help for caregivers. Parkinson's caregiver burnout, depression and stress are common in new caregivers, and many don't realize the enormity of the task they've taken on – particularly as Parkinson's disease progresses. For these reasons, it's important that you have a support system in place to help you meet the demands of your new role.  With this in mind, here's how – and why – you should find help for new Parkinson's caregivers.
Why Should I Seek Parkinson's Help for Caregivers?
During the initial stages of Parkinson's disease, most patients are self-sufficient and don't have to make any changes to their lifestyle. However, Parkinson's is a progressive disease, meaning the symptoms worsen over time. Sadly, although there are plenty of treatment options to help patients manage the condition, there is no way to cure Parkinson's disease or prevent the symptoms from progressing.
Most people need full-time care when they reach the final stages of Parkinson's disease. Your role as a caregiver will likely include washing, clothing and feeding your loved one (or at least assisting with these tasks), helping your loved one in and out of a wheelchair, administering medication doses, keeping track of medications and appointments, communicating with healthcare professionals, reporting symptoms and organizing bill payments and legal documents.
The responsibilities of a Parkinson's caregiver can feel overwhelming at times, and caregiver burnout is common in those who are new to the role. Your mental and physical health is a priority, too. Therefore, it's important to seek help from the offset so that you have a support system in place.
What Kind of Help Is Available?
If you're new to the role, you might be wondering what kind of help for Parkinson's caregivers is available. Let's look at some of your options so you can figure out what kind of support you need.
There is no shame in needing emotional support as a Parkinson's caregiver. Whether you're in the role full-time or you're sharing the responsibility with others, life as a caregiver is emotionally as well as physically demanding. It may be distressing to see your loved one change and become less able. You may also struggle with the demands on your time and your loss of independence.
Emotional support can be sought from caregiver support groups, socializing with friends and other family members and attending one-to-one counseling sessions. Whether or not you're struggling emotionally, it's a good idea to talk to your care provider about caregiver help so that you are prepared for the future.
Many Parkinson's caregivers find the physical and practical demands of caregiving the most challenging part. Practical help for Parkinson's caregivers varies from additional support from nurses and outside caregivers to hiring cleaners, gardeners and accountants to assist your loved one with day-to-day living.
If you're struggling to meet your practical responsibilities, be sure to ask for help before you burn out – don't try to do everything yourself. Accept offers of help from friends and family or try to arrange support swaps with those in your caregivers' support group.
It's important to educate yourself about Parkinson's disease so that you know how to care for your loved one and what to expect. Your care providers should give you plenty of information and resources, but you may wish to do research of your own. Be careful where you get your information, however. Always use trusted resources (like the ones referenced on this site) and refer to your support group for more information.
Caring for someone with Parkinson's disease can have financial implications for the whole family. On top of paying for Parkinson's treatments, you may also need to take time out of work to care for your loved one. The person with Parkinson's disease may have also faced a loss of income, particularly if they were diagnosed at a young age (5% of Parkinson's patients are diagnosed before the age of 60). If you live in the U.S., you may be able to apply for help with treatment and assistance costs via the PAN Foundation.
Where Can I Find Parkinson's Caregiver Help?
There is plenty of Parkinson's help for caregivers online. You may decide to join an online community, such as the Parkinson's Disease Forum on the Caregiver Action Network or spend time on the Michael J. Fox Foundation website, where you can access information and support.
Many people seek help in-person as well as online. You can ask your doctor about support groups in your area or find your local meet-up through a Google search. You may find there are Facebook pages and WhatsApp groups to join that offer support and organize meetings in your local area.
If you're struggling to find your local Parkinson's caregivers support group, you can use the handy tool on the American Parkinson's Disease Association website, which locates nearby groups using your zip code. The website also has plenty of resources for care partners.
APA Reference
Smith, E. (2021, December 28). Help for New Parkinson's Caregivers, HealthyPlace. Retrieved on 2023, December 8 from https://www.healthyplace.com/parkinsons-disease/caregivers/help-for-new-parkinsons-caregivers
Last Updated: January 27, 2022