How Parkinson's Disease Affects the Brain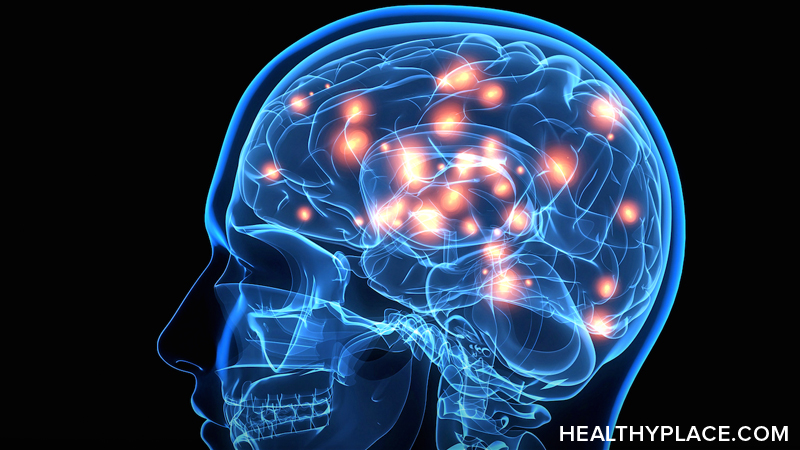 The Parkinson's disease brain stops producing dopamine cells, which in turn causes problems with movement and coordination known as motor symptoms. We all have a basic understanding of how Parkinson's disease affects the brain, but what really happens when someone has Parkinson's disease? Let's explore the facts surrounding the Parkinson's disease brain and how it differs from a normal, "healthy" brain.
The Parkinson's Disease Brain: What We Know
Parkinson's disease is a degenerative disorder of the nervous system, which most scientists agree originates in the brain. We know that Parkinson's disease causes damage to the nerves in the brain, which in turn reduces dopamine cells, but did you also know that this leads to an accumulation of alpha-synuclein, known more commonly as Lewy bodies? This damage is thought to be what causes the motor symptoms of Parkinson's disease, though scientists still have many questions as to how this works.
Parkinson's Disease Brain vs. Normal Brain: What's Different?
It's not yet possible to spot the difference between a brain with Parkinson's and a normal, "healthy" brain on an MRI scan. However, since Lewy bodies were first found in the substantia nigra in 1927, doctors have known they are a feature of Parkinson's disease. The presence of these Lewy bodies is thought to be what separates people with Parkinson's disease from the general population. However, Lewy bodies can only be diagnosed with certainty during a brain autopsy after death.
What Exactly Are Lewy Bodies?
Lewy bodies are "clumps" of protein that accumulate in the outer layers of the brain, also known as the cortex. In addition to Parkinson's, they are also a feature of dementia. Although we don't know precisely what part Lewy bodies play in Parkinson's disease or dementia, we do know that they are not the sole cause of Parkinson's disease and its various symptoms. Some studies indicate that dopamine cells die before they even reach this part of the brain, but this is unconfirmed.
Despite the enigma of the Parkinson's brain, many scientists have identified Lewy bodies as a potential target for new treatments. These treatments for Parkinson's disease could be available in a matter of years, not decades.
Is Parkinson's Diagnosed in the Brain?
Parkinson's disease is one of the most challenging neurological disorders to diagnose and treat. If your doctor suspects you have Parkinson's disease, you will usually be referred to a neurologist for further tests. These tests will involve certain movements and exercises to check your symptoms.
A neurologist will look for motor symptoms such as:
A tremor that occurs at rest
Slowed movement (bradykinesia)
Muscle stiffness (rigidity)
If you have two or more of these symptoms and your doctor has taken blood tests to rule out other causes, it's likely you will be diagnosed with Parkinson's disease. Your symptoms will be closely monitored to see any progression of Parkinson's disease, which can take years.
Is There a Parkinson's Disease Brain Scan?
MRI brain scans and single photon emission computed tomography (SPECT) scans are often performed to rule out other causes of your symptoms, including strokes or a brain tumor.  However, neither of these scans are diagnostic of Lewy bodies. There is no Parkinson's disease brain scan, and no tests can conclusively show that you have Parkinson's disease.
APA Reference
Smith, E. (2022, January 28). How Parkinson's Disease Affects the Brain, HealthyPlace. Retrieved on 2023, December 3 from https://www.healthyplace.com/parkinsons-disease/effects/how-parkinsons-disease-affects-the-brain
Last Updated: January 27, 2022