Where to Find a Parkinson's Support Group for Caregivers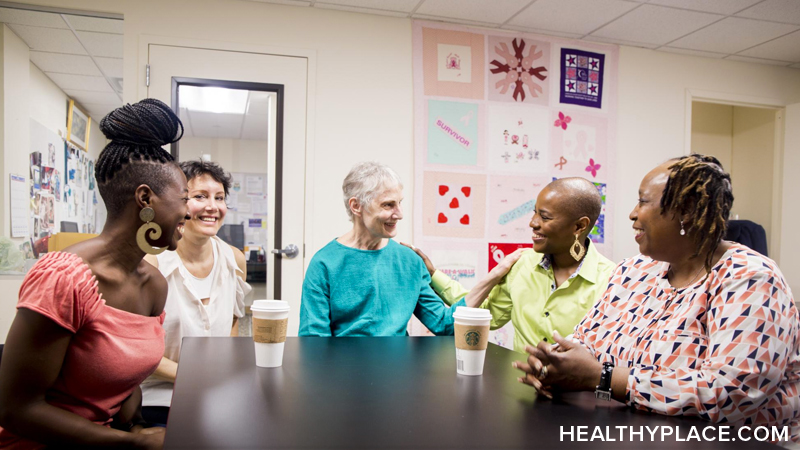 Parkinson's caregivers support groups are excellent sources of information, advice and emotional help. If you care for someone with Parkinson's disease, you'll know that the role of a Parkinson's caregiver isn't always easy. While being able to care for a spouse or family member and improve their quality of life can be rewarding, it can also be upsetting, frustrating and isolating, sometimes resulting in Parkinson's caregiver burnout. Therefore, it's vital that you surround yourself with the support you need. Here's how and where to find Parkinson's caregivers support groups.
What Are Parkinson's Caregivers Support Groups?
Parkinson's caregivers support groups are meetings designed for the family members and loved ones of people with Parkinson's disease (go here if you're looking for support groups for Parkinson's patients). If you live with or care for someone with advanced PD, you may find support groups a great source of comfort and a chance to connect with other caregivers. If someone you love has been newly diagnosed with Parkinson's, support groups can help you and your loved one come to terms with their condition, seek out information and know what to expect.
Here are some of the benefits of Parkinson disease support groups for caregivers:
Connection: As a caregiver, you may not have many opportunities to socialize. Attending a Parkinson's caregivers support group is a chance to connect with others who understand your situation.
Advice: Support groups aren't just for emotional support – they can also be great for practical advice, especially from others who have been where you are.
Education: The more you can learn about your loved one's condition, the more you can help them. A support group should provide you with plenty of information and actionable advice – both in terms of caring for someone with Parkinson's disease and making sure your own needs are met.
Knowing you are not alone: Being a caregiver can be isolating at times. Simply knowing you're not alone can help relieve depression and equip you with coping skills.
What Makes a Good Parkinson's Support Group for Caregivers?
It's hard to know exactly what makes a good Parkinson's support group for caregivers, as every person is different. Some find it helpful to sit around and talk about what they're experiencing, while others prefer to take a more proactive approach.
Jan, a Parkinson's caregiver advises:
"If they (support groups) are not constructive, they will bring you down. A good support group always has new ideas that can make life more enjoyable."
The sign of a good support group is one that makes you feel uplifted or positive when you leave. The group should be open, welcoming and friendly. There should be a diverse mix of people of all ages from a variety of backgrounds, all willing to share their stories and help others. If you dread your meetings or feel downhearted at the end of them, these are probably signs you should find a new support group.
How to Find the Right Support Group
There are plenty of places to find Parkinson's caregivers support, both online and offline. You can easily find local meetings by searching for "Parkinson's caregiver support group near me" on your phone or computer with your Location Services turned on. If you would prefer to talk to someone about your options, you can call the National Parkinson's Foundation helpline on 1-800-4PD-INFO (473-4636). If you're looking for your local meeting, you can use the APDA Support Group Finder on the American Parkinson's Disease Association website.
The Caregiver Action Network also has a great Care Community for Parkinson's disease caregiver support where you can join forums or start your own posting threads. Again, you may find some online forums and chat rooms more uplifting than others, so take your time to explore all of the options.
If you've tried Parkinson's caregivers support groups before and haven't found them helpful, it's worth talking to your doctor about talking therapy or one-on-one counseling. Plenty of people experience stress or depression when they care for someone with Parkinson's disease, so it's not uncommon. However, it's important to look after yourself and find the right Parkinson's disease caregiver support for your situation.
APA Reference
Smith, E. (2021, December 28). Where to Find a Parkinson's Support Group for Caregivers, HealthyPlace. Retrieved on 2023, October 3 from https://www.healthyplace.com/parkinsons-disease/support/where-to-find-a-parkinsons-support-group-for-caregivers
Last Updated: January 27, 2022