Parkinson's Caregivers: The Difficult Challenges They Face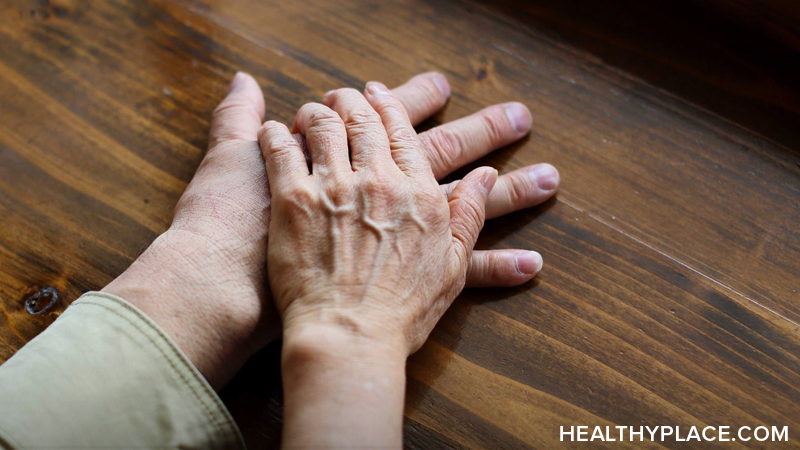 Most Parkinson's caregivers take great pride in caring for a loved one with Parkinson's disease, but that doesn't mean it's always easy. Whether you're a spouse, loved one or relative of someone with Parkinson's disease, it's important to be aware of the challenges you'll face so that you can look after yourself physically and emotionally as Parkinson's disease progresses. Let's explore the challenges of being a Parkinson's caregiver, as well as tips for how to look after yourself and your loved one.
The Challenges Faced by Parkinson's Caregivers
Being a Parkinson's caregiver is an important job. Most people with PD are self-sufficient in the first stages of the illness, but their needs increase as the disease progresses. Those with late-stage Parkinson's disease often rely on strict medication schedules to keep their symptoms under control. They may also struggle to wash, feed and clothe themselves. Looking after someone with Stage 5 Parkinson's disease requires round-the-clock care and attention. Many people find this responsibility overwhelming.
Becoming a caregiver may also involve new living arrangements or difficult family dynamics. You may suddenly find that you have little time for yourself, especially if you're still trying to work or you also care for young children. Life can be particularly tricky if both you and your spouse have Parkinson's disease, as one of you may need to care for the other.
When Does Someone with PD Need a Caregiver and Why?
Most people with Parkinson's disease need full-time care eventually. Because their condition causes motor symptoms, many Parkinson's patients struggle to move around freely, while others may stop moving entirely for periods (also known as shuffling or frozen gait). These Parkinson's disease symptoms worsen as the disease progresses, even if they are controlled by medications for Parkinson's.
Parkinson's patients have an increased risk of falls and other accidents. Therefore, it is unsafe for people with Stage 5 Parkinson's to be left home alone for long stretches. Non-motor symptoms are also common in Parkinson's disease. Those with the condition may experience sleep problems, incontinence and, in 50% of cases, dementia. Others may hallucinate as a result of medication. Late-stage Parkinson's patients may be unable to eat or drink independently and may have trouble breathing.
For all of these reasons, being a Parkinson's disease caregiver comes with a great deal of pressure and responsibility. You may also find it distressing to see your loved one experience these symptoms.
By Stage 5, most people with Parkinson's disease have to use a wheelchair due to severe postural issues. As a result, most late-stage PD patients and their caregivers are housebound for the majority of the time. This can take its toll on the caregiver's mental health and make them feel isolated from the outside world.
Tips for Parkinson's Disease Caregivers
Although being a Parkinson's disease caregiver is challenging, there are ways to make it easier on yourself and your loved one with the condition. Here are some tips for Parkinson's disease caregivers:
Don't try to do it all yourself: If you're caring for a spouse or family member, try to enlist others to help out so you can take a break. Your wellbeing is important too.
Get educated: It's wise to learn as much as you can about your loved one's disease. This is so that you know how to care for someone with Parkinson's disease, as well as what to expect and when to call the doctor.  
Empower your loved one: It's tempting to try to do everything for someone with Parkinson's disease, but this isn't helpful to either of you. If your loved one can still dress or do things around the house, let them. Try to allow them as much independence as you can while ensuring they are safe and looked after.
Don't put your life on hold: Putting your life on hold for someone with Parkinson's disease will only make you feel resentful, and your loved one may feel guilty. Although caring for someone with PD will involve some sacrifices, try to keep up with your commitments and social arrangements wherever possible.
Explore other options: When caring gets too much, you may decide to look at alternatives. This might mean bringing in a nurse or professional caregiver for a few hours a week or looking at other living arrangements – such as a care home or hospice. Just be sure to keep the dialogue open with your loved one, so they know they have an input.  
Being a Parkinson's caregiver isn't always easy, but you don't have to feel alone. If you're struggling with your role, it's important to reach out to a Parkinson's support group or helpline. The American Parkinson's Disease Association (APDA) provides plenty of support and advice to caregivers, and you can use their handy tool to find groups and meetings in your area.
APA Reference
Smith, E. (2021, December 28). Parkinson's Caregivers: The Difficult Challenges They Face, HealthyPlace. Retrieved on 2023, December 3 from https://www.healthyplace.com/parkinsons-disease/caregivers/parkinsons-caregivers-the-difficult-challenges-they-face
Last Updated: January 27, 2022