Personal Relationship Coaching
Speak One-on-One with Larry James
Larry also does personal relationship coaching for high functioning singles and married couples; people who are committed to "doing" whatever it takes to make their relationships work. Mature people know their relationships can always be better. A healthier love relationship is the goal.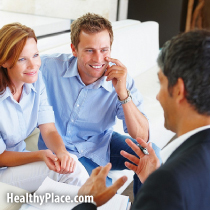 If you are experiencing situations in your relationship that prevent the full expression of love for your partner, you are invited to arrange for a personal relationship coaching session by telephone with Larry James. You can count on him to offer the support you need for those everyday problems that inevitability occur in relationships.
During his nearly three year tenure as host of the "Mars & Venus Chat Room" on America Online, Dr. John Gray, Ph.D. personally directed Larry to answer the hundreds of relationship questions that were sent to Dr. Gray by e-mail. Although Larry is not a therapist, he has assisted singles and couples with answers to more than 5,000 relationship questions for Dr. Gray under his own name.
Larry's relationship books are reviewed prior to publication for authenticity, accuracy and content by a team of professional therapists and counselors. . .
Dr. Larry Losoncy, Ph.D. (Tulsa), a family therapist
Patty Kellogg, M.A. (Vancouver), a private practice counselor
Michael Najarian, M.A. (Phoenix), counselor and close associate of Dr. John Gray, Ph.D.
Many therapists and ministers have endorsed Larry's work in the relationship area by encouraging their clients/parishioners to read his relationship books, specifically "How to Really Love the One You're With: Affirmative Guidelines for a Healthy Love Relationship."
Here are only a handful of the "Thank Yous" Larry has received from people whose hearts have been touched by his personal relationship coaching.
Thank you for being there for me when I needed a shoulder to cry on. You were so compassionate and understanding that it made me cry. I realized I definitely had a serious problem to deal with, and you helped me to realize that. Since then I have been making a conscious effort to find ways to develop a healthy relationship between my husband and myself.
Thank you so much for your quick reply. You helped me through a particularly difficult day!
---
---
Thank you for your guidance. Your advice has shown me a side that I never acknowledged. It means changing my outlook on life (for the better) through a process of self-reflection. I do realize that this is important for a healthier attitude towards myself and towards others. It will take time. I did live in the shadow of the relationship, and the sacrifice was my own self-esteem.
Thank you so very much for your kind communications with me last night and today. Your suggestions and comments are thought-provoking and insightful. I counsel with many people about their situations, but when it comes to my own, I seem to lose objectivity and need guidance myself!
Thank you for your advice. You're right. It was not the answer I wanted to hear, however it was the answer I needed to know!
It is really amazing how we are communicating more and better. I couldn't imagine how good our relationship could be. We are both learning to be especially honest about what we want and need from one another. I don't feel guilty or selfish anymore when I make my requests known. It feels great!!! We are "Celebrating Love!" I thank God for people like you who have seen the need through your experiences to help people and their relationships to succeed. You have made a difference in our lives and for that we will be forever grateful.
THANKS so much for your response! Wow! It contained so much information I will need to read it several times in order to absorb it all! What you say makes sense to me. I am currently in the process of gathering my resources; i.e., God, a counselor, support group, friends and family that I think will be helpful as I attempt (one more time) to end this affair. Thanks so much for being here and having the desire to help others!
Thanks so much for your response to my question about forgiving (after the) discovery of years of infidelity of my partner. Your words are very inspirational and I will save them to re-read as needed. I am most appreciative.
When you are in the middle of a very confusing situation, it is sometimes hard to evaluate available options. Thanks for outlining options for me and for giving suggestions. Maybe now I can move forward a bit.
Thanks so much for the insight and wisdom that you've shared so freely and without restraint at such a critical time in my life. Things have improved greatly in my marriage and I'm looking to God to do a greater miracle in our hearts and our life. When things were so rough I would always ask myself if the point in question would "build up" or "tear down". It was a great tool of direction for me. Your books, advise, chats, and letters that you poured yourself into surely did MUCH to build up my marriage and my self. It also restored hope and respect. It is my hope that we truly do meet someday. Thanks for touching and making a positive change in my life.
Always remember. . .
Relationships are something that must be worked on "ALL THE TIME," not only when they are broken and need to be fixed.
Larry James pulls no punches. He tells it like it is. Please DO NOT CALL if you are only interested in telling your story and fully intend to make no changes. However, if you are ready to listen to reality and make some changes in the way you are being in your relationships, you are encouraged to call.
Larry shares his inspired insight with clarity, style and good taste. He fully acknowledges his responsibility to practice what he teaches; inspiring others by example. Larry James is a gifted teacher; a specialist in matters of the heart.
It is highly recommended that you read the following article prior to calling to arrange for a confidential relationship coaching session by telephone.
"Larry James speaks from the heart. His words carefully craft a message of hope that inspires couples to work together in a spirit of love and understanding. The powerful effect of his work in the area of relationships can change your life!"
Jack Canfield, Best-selling Co-author
Chicken Soup for the Soul series
Call now to arrange an appointment for personal relationship coaching. One hour and half hour coaching fees are available.
APA Reference
Staff, H. (2008, November 10). Personal Relationship Coaching, HealthyPlace. Retrieved on 2023, December 8 from https://www.healthyplace.com/relationships/celebrate-love/personal-relationship-coaching
Last Updated: June 10, 2015