Medication Treatments for ADHD - Methamphetamine HCL (Desoxyn) for ADHD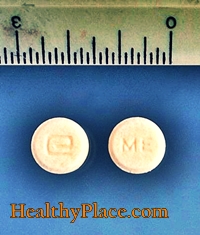 Desoxyn is rarely used in the treatment of ADHD. There is no generic available. Desoxyn is made by Abbott and the dosage is comparable to Dexedrine. However, Desoxyn is about 2-3 times more expensive than Dexedrine.
Important points to remember when prescribing or taking Desoxyn:
Desoxyn is apparently effective for the Inattentive form of ADHD.
Onset of action is 20-30 minutes, lasting 3 to 4 hours where the drop-off in effect is more similar to Dexedrine than Ritalin.
Desoxyn is contraindicated in patients with glaucoma.
next: Medication Treatments for ADHD - Methylphenidate HCL and Sustained - Release Preparations
~ adhd library articles
~ all add/adhd articles
APA Reference
Staff, H. (2003, December 1). Medication Treatments for ADHD - Methamphetamine HCL (Desoxyn) for ADHD, HealthyPlace. Retrieved on 2023, December 3 from https://www.healthyplace.com/adhd/articles/medication-treatments-for-adhd-methamphetamine-hcl-desoxyn-for-adhd
Last Updated: February 14, 2016