I'm Awful! Anxiety and Self-Criticism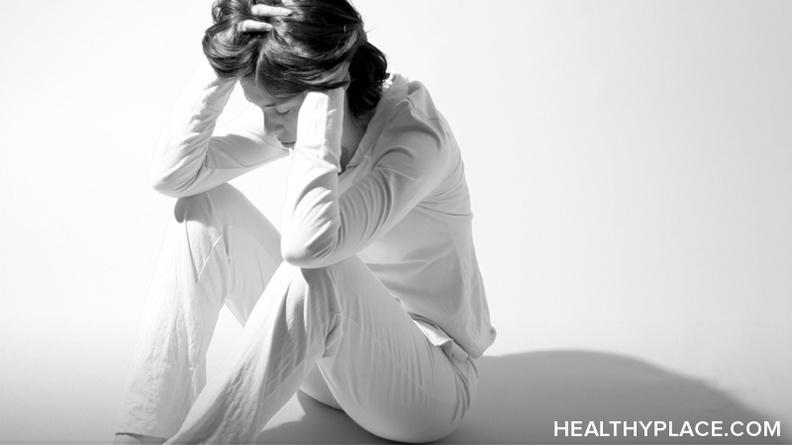 I must confess; I'm a bully. But not to others. I tend to bully myself relentlessly, criticizing what I do and don't do, say and don't say. It's a nearly endless stream of self-denigration that runs always in the background, often in the foreground, of my thoughts. This harsh self-criticism is entangled with all types of anxiety.
Anxiety can be described as a state of agitation, a fretful condition that frays emotions, spins thoughts, and disturbs the body. It commonly involves fear: fear of failure; fear of the unknown; fear of something specific; fear of panic and of going crazy; fear of, well, a lot of stuff. The fear is naturally paired with the dreaded "what ifs." And these worst-case scenarios are often laced with self-criticism.
Anxiety Makes Us Too Self-Critical
I have an undulating sphere of fear in my brain (that has a nasty habit of oozing everywhere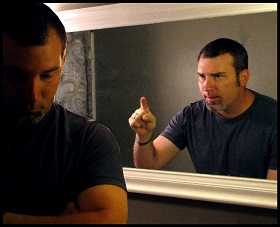 and giving me digestive and a host of other troubles) that is composed of fear of failure and fear of negative judgment by others. This social anxiety of mine makes me hypervigilant, constantly on the lookout for ways I'm failing and looking incompetent. As I interact with others, a very loud part of my mind shouts constant criticisms. In any given moment, I can spit forth a list of all of the ways I'm stupid and ridiculous.
Any type of anxiety disorder can make us harshly judgmental and negative toward ourselves. Out of fear, we become our own worst critics.
And Being Too Self-Critical Makes Us Anxious
While self-criticism is indeed often a product of anxiety, self-criticism can also aggravate existing anxiety. When we believe the garbage we're feeding ourselves (I'm stupid. I'm not good enough. I didn't say the right thing. If I get a flat tire, I'm stuck because I'm too much of a wimp to fix it. I'm going to lose my job because I'm not as good as the other employees, etc.), our anxiety increases. We worry that our biggest fears will come true. Then we bully ourselves for it. Then we worry more. Self-criticism and anxiety so often exist together as a vicious cycle.
Here's a further kick in the pants: when we are well aware of our anxieties, we often begin to tell ourselves that we "shouldn't" feel this way or "should" be able to get over it. When we can't "just get over it," we become even harsher toward ourselves.
Anxiety and self-criticism knock us down, but we don't have to stay down.
Anxiety Shrinks When You Replace Self-Criticism with Self-Compassion
Getting up—overcoming both anxiety and self-bullying—does not happen by screaming at ourselves to get over it and just get up. It doesn't work when we call ourselves harsh names for living with anxiety. It can indeed happen, though. One approach to stopping the harshness and the anxiety is by being nice. Officially, this therapeutic approach is called compassionate mind training (CMT) or compassion focused therapy (CFT).
The general goal of CMT/CFT is to help people develop and work with their inner warmth and kindness, to help our minds be soothing rather than scathing. It sounds simple, and it is, but it's not always easy. With CMT/CFT, there are exercises from the Compassionate Mind Foundation and conversations to have with your therapist to help you counter cruel self-criticism. Often, as self-kindness increases, anxiety decreases.
I believe the Dalai Lama was incredibly wise when he said,
If you want others to be happy, practice compassion. If you want to be happy, practice compassion.
Connect with Tanya on Facebook, Twitter, Google +, LinkedIn, her books, and her website.
APA Reference
NCC, T. (2014, August 13). I'm Awful! Anxiety and Self-Criticism, HealthyPlace. Retrieved on 2019, October 15 from https://www.healthyplace.com/blogs/anxiety-schmanxiety/2014/08/im-awful-anxiety-and-self-criticism
Author: Tanya J. Peterson, MS, NCC