Eight Tips for Ignoring Bipolar Pain
I'm in bipolar-related pain almost all the time but, of course, my job is to ignore the bipolar pain. This is a tall, huge, gigantic, herculean order (Anticipating Bipolar Pain Is Good?). It is not a small thing to ignore the pain you are in – regardless of type but, perhaps, brain pain is even worse than, say, the pain of a broken leg because at least there is some relief from the broken leg when you lie down and elevate it. This is not the case with bipolar pain. That said, these eight tips for ignoring bipolar pain might help.
Doesn't Talking about Bipolar All Day May It Worse?
People suggest that because I write and talk about bipolar and mental illness almost every day, this must make the bipolar pain worse. This is not the case. Believe it or not, writing tends to take my mind off of the pain, not the other way around. People fundamentally don't understand this, and that's fine, but make no mistake, writing is more of an escape than a bipolar pain amplifier.
Ignoring Bipolar Pain Is a Tiresome Responsibility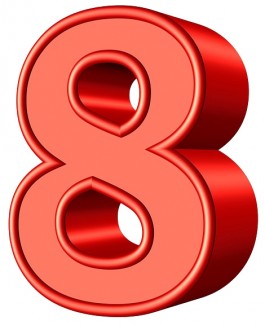 And even if you find ways to ignore the bipolar pain, one of the rough parts about it is that you have to do it all the time. It's not like you get a break. It's not like the bipolar says, "Well, you've done such a good job of ignoring me today, tomorrow, you get the day off."
And it's your responsibility to ignore the pain. You can't live and get things done (like write this article) without doing that. You can't clean the kitchen unless you can ignore the bipolar pain. You can't do the laundry unless you ignore the bipolar pain. You can't grocery shop unless you ignore the bipolar pain. In short, you have to because you have to because you can't have a life if all you do is swim in the very real and very devastating pain (Living With Bipolar Disorder).
Tips for Ignoring Bipolar Pain
I'm not saying I have the answer to getting on with your day and forgetting about the fact that you're in agony – I don't have that secret. I do have some strategies that may work for you, however.
Take a moment to acknowledge the pain. The pain is real, it isn't going anywhere and you need to admit that you are in pain and that's okay (you know, okay-ish). It's just the way it is. Try to accept it, for the moment, anyway.
Understand that the pain won't kill you. I know that bipolar pain might make you wish you were dead (and I don't blame you for having that thought) but it won't kill you. You will be in pain. It will suck. But you'll live.
Focus on something positive. I know, when you're in pain it feels like nothing is good, but that simply isn't true. Try to focus on one good thing such as later today you're going to get to take a bath. That might be your good thing for the day.
Get into a routine. I don't know about you but I find taking a handful of medication in the morning depressing, but now I'm in a bipolar routine where I don't think about it at all. I just take them and get on with my day. You can create a routine that allows the things you don't like to do to be done almost by rote.
Distract yourself. If you're doing nothing, there is nothing for you to focus on but the bipolar pain. Try to do anything to engage your brain in something different. Do a hobby. Work. Talk to a friend. Go grocery shopping. Do anything that forces your brain to think about something else.
Swap thoughts. If your thoughts of pain keep cropping up, have a thought you will swap them for pre-planned out. For example, every time I think of bipolar pain, I will think of a vacation I have coming up in two months. Or, every time I think of bipolar pain I will think about my favorite music instead.
Meditate. Meditation is a great way to focus your brain and your mind on something you choose. It's not about thinking about nothing, per se, it's about training your mind to focus on the thought that you want for an extended period of time. For example, when I meditate, I typically count in my head, slowly and matched with my breath.
Use other cognitive behavioral skills. If you haven't already learned about cognitive behavioral therapy – do it. There are many skills taught in that therapy that can help with directing your brain into more useful patterns.
When it comes down to it, I believe that distraction is the one technique that really matters. Most of those other things are all just a variant of that. And, honestly, this is something that someone with any pain needs to do. The more you think about the pain, the worse it will seem and the more of your world it will envelope.
I'm not saying you shouldn't fight the bipolar pain to make it go away completely, (such as with treatment) you should, but ignoring bipolar pain is something you need as a day-to-day skill if that pain is a reality with which you live.
You can find Natasha Tracy on Facebook or Google+ or @Natasha_Tracy on Twitter or at Bipolar Burble, her blog.
APA Reference
Tracy, N. (2016, February 3). Eight Tips for Ignoring Bipolar Pain, HealthyPlace. Retrieved on 2023, October 4 from https://www.healthyplace.com/blogs/breakingbipolar/2016/02/eight-tips-for-ignoring-bipolar-pain
Author: Natasha Tracy
I have struggled with rapid cycle BP for my whole life and I'm not sure if the chronic physical pain is caused by that or what. I was tested like a guinea pig for years and finally told I have fibromyalgia which fits my symptoms to a tee but holy shit how much can a person take?
I didn't know that bp increased our sensitivity to pain---I'm assuming you meant physical and not mental.
I will trade bipolar pain in my body for the pain my head, the fire in my head. Those damn drugs have hurt my kidneys , Liver , heart and of course the doc said tone drug wouldn't give me diabetes but lo and behold, I am a member now. Natasha. I am much older than you. Great tips maybe for younger people but I would like to see what your post will be like in 20 or more years. Paul. You crack me up. Apparently you dont cycle every day. A blessing? Oh , I forget.. Mania makes you so creative.. When you the entrepreneur are walking in the presence of GOD please tell him to stop what she is doing to me. Enough is enough. Much appreciated.
There is no such thing as bipolar-pain? The only distress you might get is when you are high or depressed ( usually a small time until the drugs kick-in )
The drugs are the worse things as they don't exactly target the right things in your brain - they still don't know how the drugs work? They are guessing? Seroquel works, but it also can destroy your physical well-being with weight gain, diabetes, and heart problems - what a bad drug. We need more specific drugs and treatments - genetic treatments. The drug companies should get a move on as should the Governments. Mental health in general has been badly disregarded over the years to say the very least!
Lithium, works extremely well, but be aware it can also destroy your kidneys, and doctors are very slow in recognising this - so make sure you get regular blood tests, and always discuss the results with the doctor.
Being bipolar can also be a blessing - yes a blessing, as it gives one an insight sometimes into things others might never think about or realise. It can make you think as an entrepreneur and have great insight into allsorts of areas. You can love the beginning of a high as it takes you to places no others experience, unless they are bipolar. You can come to walk in the presence of God - if that is indeed possible? Yes, there is the 'downside' it can be bad and frightening, but never forget there is always light at the end of the tunnel. And remember those nurses trying to help you mean well generally, though at times you may not think so.
The Governments are responsible for providing better facilities, more up to date places, where you can feel safe surrounded by professionals who care. If you feel in anyway your treatment is not professional enough, report this immediately to your MP. Fight for your Rights, especially your Human Rights.
Bipolar is nowhere near painful, but it can be a rough ride - but think about the good days to come and smile to yourself, you have been given a unique insight into life, a really rather special insight and gift.
Leave a reply