1440 Minutes in a Day – How to Live Each Day to the Fullest
Life is a song - sing it. Life is a game - play it. Life is a challenge - meet it. Life is a dream - realize it. Life is a sacrifice - offer it. Life is love - enjoy it.~Sai Baba
Are you doing what you always dreamed of doing? Are you living a blissful life at home and work? Do you feel like you are living each day to the fullest? How would you spend each day or the last week of your life if you knew it was your last?
Easter Sunday reminds me of forgiveness, second chances, sacrifice, hope, new beginnings and possibilities. Let's think about it, the story of Jesus' last week on earth as a human being was riveting. His life and the life of others who crossed his path were filled with wondrous acts, profound prayer, realized prophecies, rich conversation, mesmeric moments and game-changing events for all of mankind. He knew his life would end at week's end, even so, He did not waste any time. He marched towards living a meaningful, passionate and impactful life.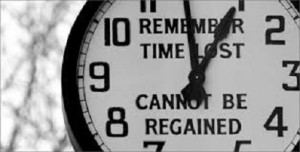 There is no time to waste. Any time you spend doing something that is useless, meaningless, indifferent, and detached is a wasted time. Life's too short to pursue things that do not fuel you, lift others up or moves you closer to a magnified emotional state of joy, fulfillment and happiness. Life is a pilgrimage. The wise man does not rest by the roadside inns. He marches direct to the illimitable domain of eternal bliss, his ultimate destination. ~ Swami Sivananda
Seven Basics to Live Life to the Fullest
No time to waste, seize the day and do more of this: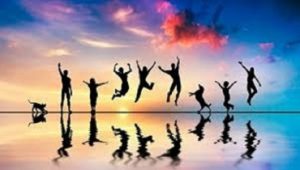 Live in the moment. Yesterday is gone and tomorrow may never come.
Lift others up. Improve the world.
Fuel yourself and lift others up. Enjoy your life.
Discover joy. Do things that bring you joy.
Express thanks. Be thankful for what you have and express appreciation to others
Exercise. Regular physical activity is associated with well-being.
Meditate. Focus and practice quieting your mind.
With 1440 minutes in a day, there is no time to waste. March towards living a meaningful, passionate and impactful life. Life is love - enjoy it and live it to the fullest.
You can also find Dr. Savion on her website, Google+, Twitter, Linkedin and Facebook.
APA Reference
Savion, S. (2014, April 19). 1440 Minutes in a Day – How to Live Each Day to the Fullest, HealthyPlace. Retrieved on 2023, December 11 from https://www.healthyplace.com/blogs/livingablissfullife/2014/04/1440-minutes-in-a-dayhow-to-live-it-to-the-fullest
Author: Sydney Savion, D.Ed.
Good article with good advice. People would live better if they would just wake up and live and focus on life itself. Today is the only day you know.
Leave a reply