How to Survive Depression Relapse
When you have chronic depression or bipolar disorder, depression relapse seems inevitable and you need to know how to survive depression relapse. I've been in treatment for bipolar disorder for almost 12 years and I still struggle with these relapses. Here are some tips I gleaned recently on how to survive a depression relapse.
Accept the Reality of Depression Relapse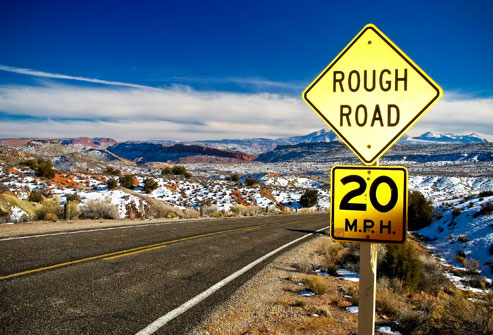 I've written about my experience with depression on numerous occasions. Every time I come out of the depression, I'm eager to tell people, "Whew, glad that's over."
But the truth is it never is really over. I say this not to discourage anyone, but, rather, because accepting this reality is starting to help me deal with depression, and depression symptoms, when they occur (Accepting You Have a Mental Illness).
Know Your Signs of Depression Relapse
I have bipolar disorder and while I haven't had any full-blown manic episodes since my original diagnosis, I do continue to have hypomanic symptoms. Sometimes they are something as subtle as a surge of creativity and energy. I noticed this at the beginning of last week. The change seemed so subtle that I didn't even share it with my therapist—still, in the back of my mind I saw depression looming.
Days later, experienced that numbness that always marks my entrance in depression. My psychiatrist has advised me on how to adjust my antidepressant when this occurred, but I realized that I felt ashamed to have this happen again. I am constantly tweaking my medication; shouldn't I have my illness under control by now? The truth is, no. Sometimes I'll go months with no symptoms and then other times it will hit me like a ton of bricks.
It's important to give yourself grace when depression relapse occurs. If you don't, you'll never find happiness—the shame will eat you alive.
How to Survive Depression Relapse: Don't Do It Alone
Once I identified the shame I felt about my depression, I decided to reach out to others. Talking to others about the depression I was feeling really helped me see through the clouds. I didn't instantly feel better but I was able to remind myself that I this would pass and I that in the meantime I was not alone (Guilt, Shame and Responsibility in Mental Illness).
In order to survive a depression relapse, I think it's really important to not isolate yourself so I make a point to get out of the house and do things that bring me joy—even if it feels like I'm just going through the motions. When you are depressed it can be hard to find joy in the things that you love, but eventually you will start to slowly see that joy appear.
Depression relapse is a part of life for many of us. No matter how much we wish it away, or work diligently on our mental illness relapse prevention plan, it happens. When it does, I hope these tips will help you cling to your bliss during the painful times of your journey.
APA Reference
Hoskin, A. (2016, July 20). How to Survive Depression Relapse, HealthyPlace. Retrieved on 2023, December 11 from https://www.healthyplace.com/blogs/livingablissfullife/2016/07/how-to-survive-depression-relapse
Author: Arley Hoskin, CMPS