Find Your Kindness, Improve Your Happiness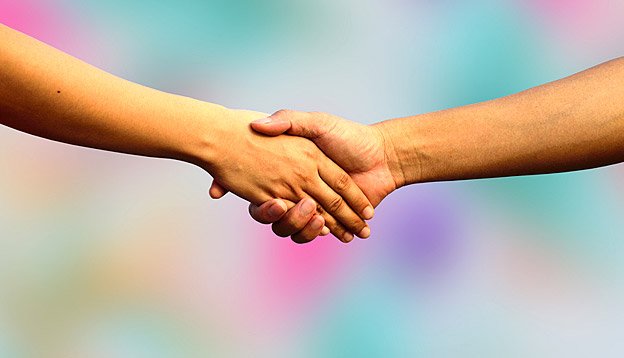 The world can be a nasty place, but it's much happier when you find your kindness. Lately, I've realized that the best thing I can do to improve my happiness is to be kind. This starts by being kind to myself.
Be Kind to Yourself
It's important to be kind to yourself, but it's easy to forget. I often talk down to myself in a way that I never would talk to others. I try to catch my negative self-talk and turn it into kindness. I use a tool called "Catch it Check it Change it" to combat my negative self-talk. This helps me to catch negative thoughts and change them into something positive.
Being nice to yourself also includes self-care.
Be Kind to Others
Being kind to myself has helped me to be kind to others. Kindness toward others can help you connect with other people and improve your happiness. When you have a mental illness, sometimes friendships and connections are hard. Ending isolation isn't easy, but it is possible.
Acts of Kindness Are Key to Happiness
Watch this video and hear how finding your kindness can increase your happiness.
APA Reference
Hoskin, A. (2016, October 27). Find Your Kindness, Improve Your Happiness, HealthyPlace. Retrieved on 2023, October 2 from https://www.healthyplace.com/blogs/livingablissfullife/2016/10/find-your-kindness
Author: Arley Hoskin, CMPS
Thank you for sharing, I recently wrote about loving-kindness and this post resonates.
Kindness helps. But depression and anxiety keeps one self-absorbed into personal recovery. If you are not feeling good, you are not feeling good. Focusing on another does rid of self. It does help. But can't help others too much when depression has you in the gutter. Misery likes company.
Oops, I what meant is
Kindness Is sort of like Chicken Soup For The Soul.
Did you know there's even a foundation devoted solely to stories, ideas, videos, facts and research on kindness called Random Acts Of Kindness (RAK). For those of you who are interested, it's well worth checking out. See website for details
https://www.randomactsofkindness.org/
It's very heartwarming. Sort of like chicken for the sole...
Leave a reply