Introduction to Michael Bjorn Huseby, Author of 'Living a Blissful Life'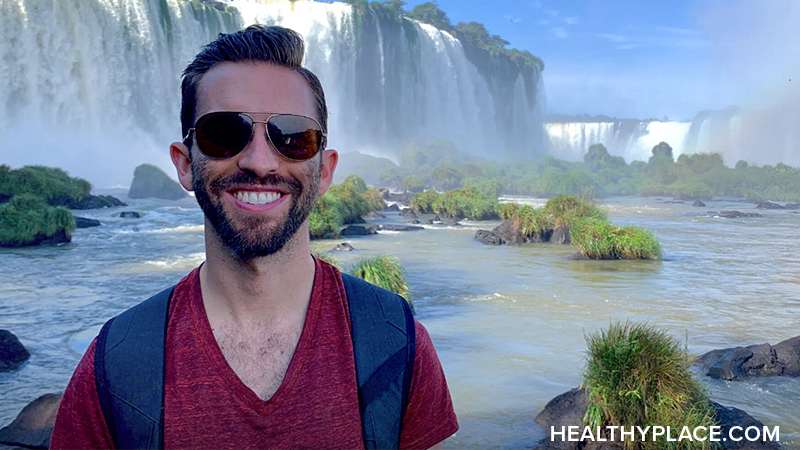 I'm Michael Bjorn Huseby, and I'm excited to join the Living a Blissful Life blog at HealthyPlace. I understand that being comfortable in your own skin doesn't always come naturally. While staying on the bright side of life can be challenging at times, creating healthy mental habits and practicing gratitude can make a world of difference. I hope to help people live a more blissful life with this blog.
Michael's Less-than-Blissful Life
Like many of us, I was bullied as I grew up. In response, I became cold, selfish, and obsessed with external success. Grades, money, and prestige became my focus. I refused to become emotionally attached to others—I didn't want to rely on anyone but myself. Instead of nurturing relationships and seeking new experiences, I trapped myself in a routine, lost in unfulfillment. I eventually ended up practicing as a corporate lawyer, where long hours and unsatisfying work left me longing for more.
Michael Bjorn Huseby Sees the Light to Live a Blissful Life
On January 2, 2017, I went to the eye doctor to get a routine check-up. I came out with a life-changing diagnosis—retinitis pigmentosa. Essentially, I'm going to keep losing my peripheral vision until the tunnel of my vision finally closes altogether. Realizing my time might be limited, I left my job, sold my belongings, and bought a one-way ticket to South America. While living in Colombia, I read, meditated, and focused on cultivating meaningful relationships. I learned that a blissful life doesn't come from material things—true joy comes from within. I can't wait to share my experiences and learn alongside you on your path to happiness
Where Michael Bjorn Huseby Hopes to Lead 'Living a Blissful Life'
Watch to learn more about Michael Bjorn Huseby and where he wants to take his work on this blog.
APA Reference
Bjorn, M. (2020, January 9). Introduction to Michael Bjorn Huseby, Author of 'Living a Blissful Life', HealthyPlace. Retrieved on 2023, September 26 from https://www.healthyplace.com/blogs/livingablissfullife/2020/1/introduction-michael-huseby-author-living-blissful-life
Author: Michael Bjorn Huseby
I am already the biggest fan of your feed!! Please tell us some about how you manage to nurture your relationships differently.
Hi Ekaterina,
Thanks for your comment. I think the most important thing is getting priorities straight.
In the end, relationships are what make us happy (see this article regarding a Harvard study: https://www.inc.com/justin-bariso/an-80-year-harvard-study-says-this-1-thing-will-make-yo…).
My goal is to make sure I have enough time for the people I love. Plus, I want the people I love to *know* that I love them. At the end of the day, relationships are what make life beautiful.
Thanks for reading!
Michael
Hi Ekaterina,
Thanks for your comment. I think the most important thing is getting priorities straight.
In the end, relationships are what make us happy (see this article regarding a Harvard study: https://www.inc.com/justin-bariso/an-80-year-harvard-study-says-this-1-thing-will-make-yo…).
My goal is to make sure I have enough time for the people I love. Plus, I want the people I love to *know* that I love them. At the end of the day, relationships are what make life beautiful.
Thanks for reading!
Michael
Leave a reply