Six Steps to Move Forward in Mental Health Recovery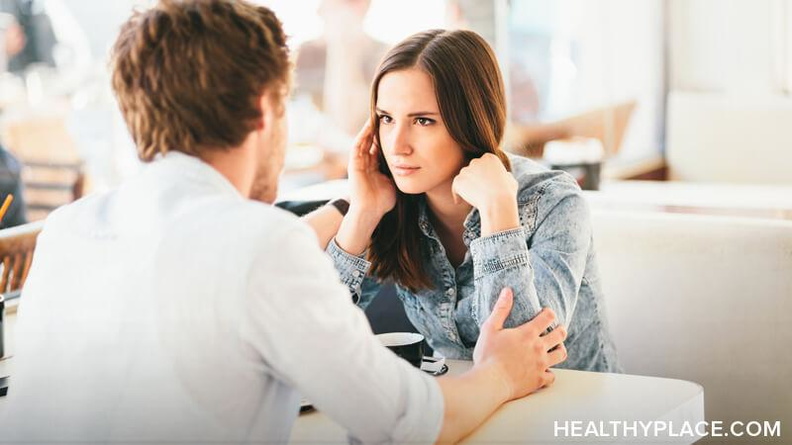 When first diagnosed with a mental illness, our lives--and the lives of those closest to us--change drastically. Immediately. For lack of a better cliche: like night and day; black and white. We know, instinctively, that our lives will never be the same. But if we take positive steps to move forward in mental health recovery, our lives will become more manageable.

How to Move Forward in Mental Health Recovery
1: Be Open to Change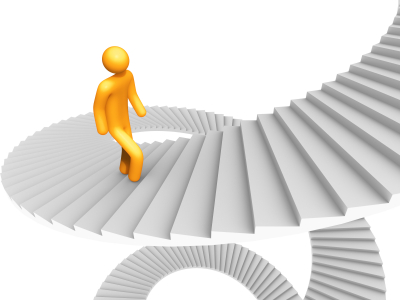 Ah, change! Prior to diagnosis, we may have associated change with life changes: relocating, new relationships, even silly things like a change in musical tastes. The stuff that makes life, well, life.
After the diagnosis of mental illness, change has a whole new meaning. It defines our life. How can we be open to the diagnosis of mental illness? It's tough--but try. Whether you have recently been diagnosed or, like myself, have lived with a mental illness for a long time, you need to be open to change.
This leads us to. . .
2: Accept the Diagnosis, but Don't Let It Define You
I have said it many times and I will state it again: Coming to a place of acceptance is one of the hardest parts when recovering from mental illness. Without acceptance, we cannot find peace.
We cannot allow the diagnosis to define us.
For example, I have bipolar disorder but I am not just bipolar. The illness does not define me and even when I struggle with my mood I make sure to remind myself that I am not just an illness. And neither are you.
3: Accept Feedback and Learn to Trust People
Call me a narcissist, or whatever you like, but in my experience accepting feedback is tough. I like to believe I know everything there is to know about my illness. But when I falter, when my mood dips, dammit I need to accept feedback--both from my mental health care team and my family and friends. But I still get angry.
Let me give you an example: My mother might notice my mood slipping, like clockwork when the sun stops shining, and she will state, "Natalie, you need to see your psychiatrist."
I wish I could tell you I give her a hug and thank her but, well, I usually retort that she needs to see a psychiatrist. And then I think about it, realize she is correct, and make the damn appointment.
4: Trust Yourself
Yes, I just told you to trust other people, but it is equally important to trust yourself. You live with yourself every single day (kind of irritating if you ask me: my head is a busy place) and you can provide details on your mood that others cannot. Sure, my mother can tell me I look depressed, all the power to her, but I can also vocalize that my feelings are due to something in my life, the end of a relationship for example. You are your best ally when recovering from mental illness---Don't forget it.
5: Practice Self-Care and Make It Interesting!
I have to be honest: Writing about self-care is boring. It really is. Practicing self-care is also, umm, kind of boring? I suspect a few of you are nodding your head. But self-care is one of the most important things we can do.
To put it simply: We cannot find, nor sustain, mental health stability if we do not practice self-care.
Having said that, it doesn't need to be boring. We can even make it fun! I have written a couple blogs on this topic and I humbly suggest you take a look. We need to take care of ourselves because we deserve it. A few ideas, tips and information, can be found here:
6: Persevere. Be Resilient.
Perseverance is defined, in part, as our ability to keep going. To be resilient. To keep going even when the glass looks half empty. In the context of mental health recovery we need to remember that recovery is not easy, and sustaining it isn't either, but if we persevere we can find stability. And that's the ultimate goal.
APA Reference
Champagne, N. (2013, May 27). Six Steps to Move Forward in Mental Health Recovery, HealthyPlace. Retrieved on 2019, October 18 from https://www.healthyplace.com/blogs/recoveringfrommentalillness/2013/05/five-steps-to-move-forward-in-mental-health-recovery
Author: Natalie Jeanne Champagne