The Delicate Art of Grieving
Death and Grief are Costly
Mentally, emotionally, physically and financially, death and grief are costly. In third place behind the purchase of a home and weddings, funerals are one of the costliest purchases a family will make. The average funeral costs $7-10,000 with a casket; a cremation service typical runs $3000. Yes, death can be quite a racket.
What Fuels the High Cost of Grief
In many instances, it's guilt and a sense of doing right by the deceased. A morbid sense of "keeping up with the Jones' also takes over when death comes to call. No one wants to envision his or her loved one in a pine box, lacking flowers, lacking music, a eulogy and the niceties of a departure. Yet the realities of relationships may be far different from the warm tones of rubbed oak, hushed tones, loving remembrances and glorious notes. We do our best and wonder if it is enough - perhaps if we are enough. Guilt keeps us up at night, gives us migraines, creates waves of grief while standing in the grocery line and can interfere with our cognitive abilities.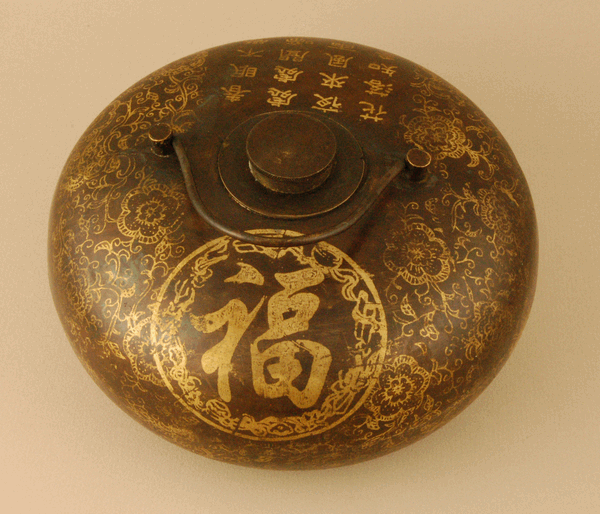 Death Leaves Some With Feelings of Confusion
I chose my mother's urn today. It is time to move Mom from the patriotic priority shipping box to something more decorative. I chose water today. Brass, water, Japanese characters on a bowl in which calcium and carbon will reside.
Guilt plants doubts, depression and questions: "Nothing too expensive; nothing too cheap. Do I go with a biodegradable urn? Do I choose the $750 royal purple urn so that both of our ashes could be added and buried upon my death?"
How does one memorialize a mother who didn't mother but who did the best she could to provide her children a better life, even if it meant that she wouldn't be in it. Right or wrong, she was still Mom to my brothers and I. She was still a sister to my aunt and uncle. Her life had value on a human level, despite the collateral damage left in her wake. Burying a parent is difficult, no matter the level of connection.
I chose metal - warm in color and tone, cold in temperature, fired for strength, resistant to salt water and therefore, my tears. I chose symbolism - a water carrier. Water, which shifts shape and form: from water to ice and back again. Soothing and abrasive. Just like mom.
I chose symbols. I don't know what they mean, which seems appropriate since my mother was such an enigma to me. Symbols that represent the closing of one chapter and the liberating freedom of another.
I am providing my mother dignity and love - from ashes to nothing to everything. In the end, all that matters is love - in life and in death.
APA Reference
Kipp, P. (2013, December 6). The Delicate Art of Grieving, HealthyPlace. Retrieved on 2023, May 28 from https://www.healthyplace.com/blogs/recoveringfrommentalillness/2013/12/the-delicate-art-of-grieving
Author: Paulissa Kipp
Very good article, thanks a lot
That's too bad. Some people never even try to get to know their loved ones - alive or in death. What you are doing is a very loving thing to do and it is too bad she couldn't extend the same to you.
I reflect on the loss of our teen son Kaelan Paton, and share that his memorial on youtube which hundreds attended and included many folk singing friends, may be of comfort to others. Perhaps more 'communal gatherings' monthly, quarterly, or bi-annually or annually would make sense and help us realize we all go through these challenges and need not do so '
alone' even as 'one family'...in time each of us will go, so perhaps a time of more judicious use of our time and reason for coming together...to Really Help One Another, and to celebrate lives in ways that show each person they are valued, they are cared for. I know many who need extra help to just get by more reasonably--some rides, help finding a place to live (and ways to pay for it), work and ways to get to it and be reliable. How about work/ social teams where a few people are doing a job with a sense of team, covering for each other, assisting with care and rides, etc. New ideas are on www.gaia.org and in Permaculture for creating meaningful networks, bartering and again being in groups to work and live...and maybe when the time comes to die or accept sudden loss (same goes for needing childcare, facing custody or other challenges in a divorce, etc, moving, starting new work, dealing with health challenges). We have a Chore Service in Lakeville CT which receives grants to help pay people to help others in their homes and get to appts and such. It's been going strong with help from many groups for 20 years, as had the Berkshire Taconic Foundatin which began so 'neighbors could help neighbors'. The United Way an such through 211.org also provides help. Most of these Fall Short when it comes to death and dying and post-grieving, or processing the change. I hope to see and make more happen on this issue, and thank you for your forum here...peace, Kaelan's Mom, Catherine Paton, CT
Thank you Judy. My mother didn't raise me beyond 8 months old and my youngest brother past 3 years. She drifted in and out of my life when she had a new man in her life. We had a civil, though not close relationships over the past decade. The good that I remember is her love for the blues, the faithful birthday and Christmas cards, her raucous laugh and love of wine. Those are the ways I knew her. I feel I know her better in death than while she was alive.
I am so sorry for your loss. Sounds like it was a troubling and confusing relationship, but you paid your respects in the end. When I talk with others about their loved ones, it seems they mostly remember the good times. I guess in time, you will, too.
Leave a reply