Hospitals Release Mentally Ill Patients to the Streets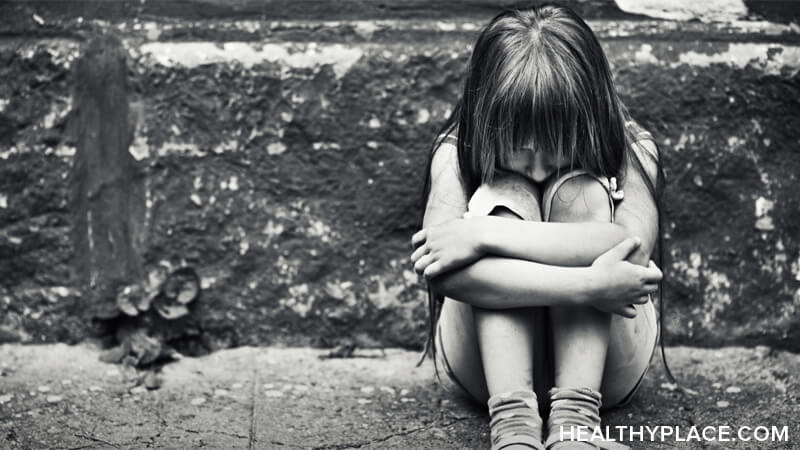 It's important to consider whether hospitals should be allowed to release patients to the streets. I was recently in the hospital with an 18-year-old man with bipolar disorder. He was so disruptive in his manic state that the hospital discharged him even though he had no place to go. It's not the first time I've seen a hospital discharge a patient to the streets (Mental Illness and Homelessness). It made me wonder if hospitals should be allowed to release patients to the streets.
Mentally Ill Patients Released to the Streets Regularly
In Indiana, it is illegal for a state hospital to release a patient to the streets. This caused me to be in the state hospital for no real medical reason for three months. Short-term facilities, however, have no such restriction. Homelessness is extremely stressful and it's hard to be in recovery when you're homeless. Frequently, the streets worsen symptoms, sending the patient to either jail or the emergency room. This is not right.
Hospitals currently do little more than offer a list of homeless shelters and a wish for good luck. Yet we can't turn hospitals into homeless shelters. Perhaps hospitals should hire social workers with experience in helping the homeless with mental illness and make connections for the patient. Maybe homeless shelters and hospitals can form a partnership to help get the patient a place to stay. The only reason a patient should be discharged to the streets is because they choose that--which I've seen happen twice.
When a homeless patient at an Indiana hospital is discharged, the treatment team works to find the person a bed in a shelter. In fact, the hospital I go to even has its own homeless shelter for adults with mental illness. If the person refuses the help, the social worker warns them that homelessness may make things worse, but ultimately leaves the choice up to the person. This is what we need to do--do what we can but leave the choice up to the patient. There should be ample opportunity to get off the streets--some people, however, choose that life.
Mentally Ill Patients Are Commonly Homeless
Homelessness is a common problem for people with mental illness. I've been homeless twice, both times due to abuse--once from an ex-fiance, once from a staff member at a boarding home. Each time I was able to get into a shelter and get back on my feet. However, not everyone is that lucky. Some people can't get into shelters due to substance abuse or mental illness that is actively manifesting itself. So sometimes hospitals are de facto homeless shelters, especially during inclement weather.
We've all seen the "crazy street person" pushing a shopping cart full of trash, preaching a rambling sermon, or wandering around the parking lot shouting to him/herself. I've been that person. Typically this person has an underlying dual diagnosis and is not getting regular treatment since they're homeless. It's a vicious cycle--if they could get the right kind of treatment they could probably hold onto a place to live, but since they don't have a place to live they don't get the right kind of treatment. And more often than not they're hostile to treatment, only getting treatment once they become a danger to themselves or others. But it's not hopeless--if we can get people sane and sober long enough to realize the mess they're in, they can change--I did. It is possible.
How to Keep Mentally Ill Patients Off the Streets
Want to help? Good. We need more people like you. My church has an active ministry to the homeless I frequently participate in--see if your church has something similar or consider starting one yourself. Consider volunteering at a local homeless shelter. You can do anything from playing with the children to teaching a self-defense class. You could volunteer at an organization that aids homeless people with mental illness (Business of Schizophrenia: Homelessness and Mental Illness). Or just walk around the street with several peanut butter sandwiches and offer them to the homeless. All you need is time and a little creativity.
Be patient with homeless people with mental illness. I'll admit that's not my strong point. Frequently, they just need a break--for something to go their way. Sometimes hearing your story, especially if you have a mental illness, can help them realize there's hope for them, too. Try to get them into treatment, even if it's something as simple as an Alcoholics Anonymous meeting or a free support group. Do what you can and leave the rest up to the person.
Advocate for more funding for hospitals and homeless shelters. Demand accountability from your elected representatives. Every problem has a solution--some are just more complex than others. Anybody can help. It just takes the individual to realize that.
APA Reference
Oberg, B. (2017, May 7). Hospitals Release Mentally Ill Patients to the Streets, HealthyPlace. Retrieved on 2019, September 19 from https://www.healthyplace.com/blogs/recoveringfrommentalillness/2017/05/should-hospitals-be-allowed-to-release-patients-to-the-streets
Author: Becky Oberg