3 Reasons Why I Was Misdiagnosed with Bipolar Disorder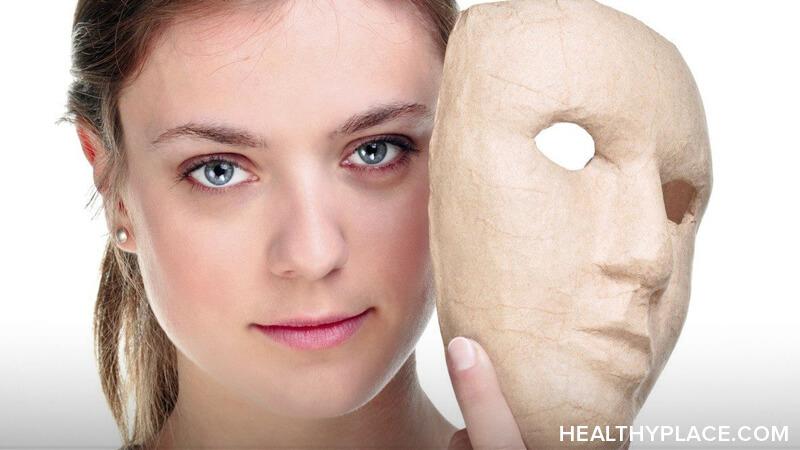 I was misdiagnosed with bipolar disorder type II for five years. Last year, I found out the diagnosis was incorrect. Before I realized I'd been misdiagnosed with bipolar disorder, it really did seem like the most accurate diagnosis. However, as time passed and I learned more about myself and about mental health in general, it became clear that bipolar was not the right diagnosis for me. Looking back, I can pinpoint three reasons I was misdiagnosed with bipolar disorder.
Misdiagnosed with Bipolar: Why It Happened to Me
1. My Belief that I Had Bipolar Disorder Colored How I Reported My Symptoms
I was misdiagnosed with bipolar because at the time I genuinely believed that I had bipolar disorder, and that belief colored the way I reported my symptoms. For instance, because I thought I had bipolar disorder, I saw my brief periods of increased activity and engagement as a symptom of hypomania, rather than a sign that I was actually depressed the majority of the time and only had brief periods of feeling happy and active.
When the psychologist asked if I had periods of little sleep, increased agitation, and uncharacteristic behavior, I responded with a resounding "yes." Even though it's clear to me now that I don't have bipolar disorder, I couldn't see that then and my certainty changed the way I was diagnosed.
2. Internalized Shame Masked the True Causes of My Symptoms
The second reason I was misdiagnosed with bipolar disorder is that I have a lot of internalized shame and it kept me from seeing the true causes of some of my mental health symptoms. For example, I thought my mood swings were entirely random, which lines up fairly well with bipolar disorder type II. Now, however, I realize that my mood swings are often triggered by all kinds of things, like the way someone responds to me when I say something or whether or not my day goes according to plan. I just didn't consider those things important enough to genuinely be the cause of my intense emotions.
I thought it would be dumb and shameful if I got depressed over such minor problems because my internalized shame tells me there are "correct" and "incorrect" things to be upset about. My things were "incorrect" so I assumed they couldn't really be the cause. That made my mood swings seem completely random, which lent some credibility to my bipolar suspicions. 
3. Desperation for Validation Led Me to Cling to the First Diagnosis I Stumbled Upon
When I was misdiagnosed with bipolar disorder, I was desperate for validation. I needed to know that I wasn't just lazy or overly-sensitive or worthless, and at the time, it felt like the only way to prove that there wasn't anything wrong with me as a person was if there was something wrong with my brain instead. So when bipolar kind of sort of fit, I clung to it.
I doubted my diagnosis every step fo the way, but without a different one to take its place and fill the validation void inside me, I couldn't let go of my misdiagnosis. With time and lots of lessons in self-acceptance, I eventually let go of the bipolar diagnosis, even without a new one to replace it. It was one of the scariest things I have ever done, and every day I fight the urge to cling to a new diagnosis as a source of validation. Now, I'm trying to focus on my symptoms, my functioning, and my overall wellbeing, regardless of the label.
Have you ever been misdiagnosed with bipolar or another mental illness? How did you find out the diagnosis was incorrect, and have you found a new one yet? Share your story with the community below.
APA Reference
Griffith, M. (2019, August 13). 3 Reasons Why I Was Misdiagnosed with Bipolar Disorder, HealthyPlace. Retrieved on 2019, October 21 from https://www.healthyplace.com/blogs/recoveringfrommentalillness/2019/8/3-reasons-why-i-was-misdiagnosed-with-bipolar-disorder
Author: Megan Griffith