3 Ways to Access Therapy If You Can't Afford It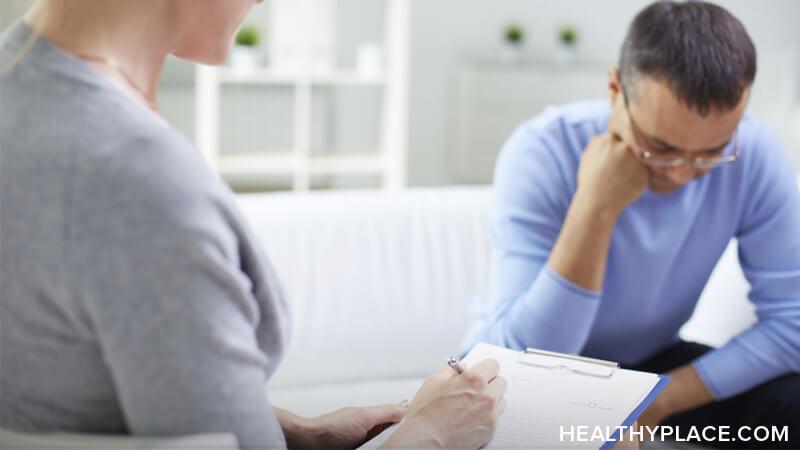 Therapy is one of the best ways to actively make progress toward recovery from mental illness, but, unfortunately, therapy can be difficult to access when you can't afford it. Even with insurance, sessions can cost upwards of $100. Even if you only go to therapy every other week, that's still $200 per month, which is roughly the same cost as a car payment. Many of us need that money for our actual car payment, and so we end up missing out on therapy we really need.
Even though going through insurance is the most straightforward way to get into therapy, it isn't the only way. If you are avoiding therapy because it's just too expensive, check out these three alternative ways to access therapy that could save you some money.
3 Alternative Paths to Therapy if You Can't Afford It
An employee assistance program -- If you are employed, you may want to look into your company's employee assistance program (EAP).1 An EAP is an employee benefit that helps a company's employees cope with mental and emotional issues. In the past, these benefits were specifically aimed at resolving work-related issues, but in recent years it has shifted to include non-work issues as well. Not all workplaces offer EAP services, as it is a voluntary work program, but it's definitely worth looking into. Each EAP program is different, but they typically offer low-cost or even free counseling sessions, though these are typically over the phone and may have a limited number of sessions. An EAP is not a long-term therapy solution, but if you are struggling to cope and really need some help, but just don't have the funds for therapy through insurance, an EAP can help. In some cases, an EAP may even be available to dependents, like a spouse or children.
Federally qualified health centers -- Also known as community health centers, federally qualified health centers (FQHC) provide health services, including mental health services, to community-members without insurance for a discounted rate.2 If you don't have insurance, this is a great way to get help without breaking the bank. Clinical psychologists and clinical social workers both provide their services to FQHCs, and unlike counseling through an EAP, counseling through an FQHC can be long-term.
Sliding scale therapists -- If you want to use your insurance to get therapy, you just wish it wasn't so expensive, you can try looking for therapists who charge on a sliding scale. Essentially, these therapists will take both your insurance and your income into account, and the charge you a fee that is more reasonable for you. Not all therapists do sliding scale charges though, so before setting up an appointment, it's important to ask if the therapist takes your insurance and is willing to charge on a sliding scale.
My Experience with Alternative Routes to Therapy
I've been in therapy for nearly seven years now, and in that time, I've had to take several different approaches to therapy. When I started, I was in college, so I had access to more affordable therapy through the school's health clinic, an option I highly encourage college students to look into. Since graduating, I've gotten therapy in many different ways. I've gone the traditional insurance route, I've looked for sliding scale therapists, and now I'm starting therapy through my husband's EAP benefits.
Even though these alternative options are out there, many of us have to quit or delay access to therapy due to the cost. Have you ever missed out on therapy you needed because of money? Have you ever tried these alternative ways of accessing therapy? Let us know in the comments below.
Sources
U.S. Office of Personnel Management, "What Is An Employee Assistance Program (EAP)?" Work Life Frequently Asked Questions, Accessed March 10, 20202
U.S. Centers for Medicare and Medicaid Services, "Federally Qualified Health Center." Medicare Learning Network Booklet, Accessed March 10, 2020.
APA Reference
Griffith, M. (2020, March 10). 3 Ways to Access Therapy If You Can't Afford It, HealthyPlace. Retrieved on 2023, December 11 from https://www.healthyplace.com/blogs/recoveringfrommentalillness/2020/3/3-ways-to-access-therapy-if-you-cant-afford-it
Author: Megan Griffith