Is Mental Illness a Barrier To Success?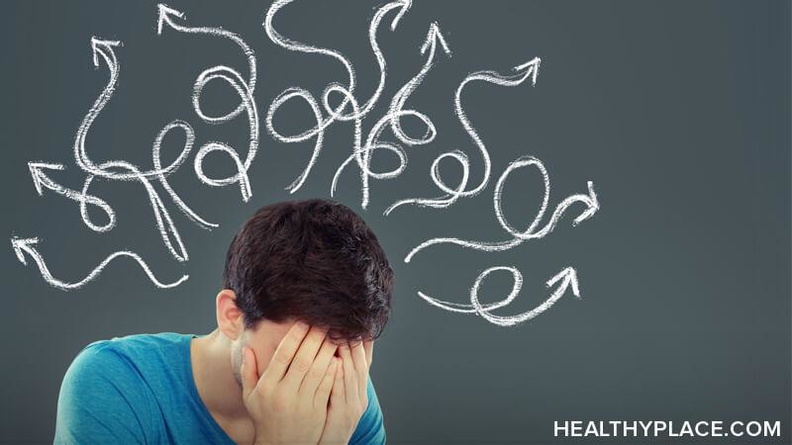 This quote has made me consider if mental illness really is the barrier to success we imagine it to be:
Success is not final, failure is not fatal: it is the courage to continue that counts.
Throughout my life I have found myself in positions that I thought would break me entirely. I have sat in my room with no door, surrounded by debts, destruction and bowls of my own vomit. I have laid in a hospital bed, covered in tubes and wires – desperate and alone. And I have crouched on the floor of mental institutions, rocking and trapped, painting bloody smears on the walls from the masochism of my own fingernails. But has all this mental illness been a barrier to success?
I Created My Own Barriers to Success
Growing up with a mental illness is often misconstrued as the type of "problem" that instantly denotes failure. I was living with a perpetual reminder that I wasn't good enough. I was a disappointment -- and because of this, my anorexia, my mental illness, became a self-appointed barrier to success.
When other people my age were graduating from college and university, I'd already been deferred twice. My 18th birthday was spent in a hospital bed. I was not allowed to travel, to study, to be young and carefree. Everything was focused on my recovery and my health -- and because of this, I lost sight of who I was. I forgot the things I used to love -- and "growing up" became a foreign concept that didn't apply to my life.
For a time I felt like I was balancing on the edge of a knife -- stuck somewhere between life and death. And I almost gave up. I almost succumbed to the myth of oblivion. But I didn't. Because having a mental illness may be hard – but it can be beaten down. And every tiny achievement that seems inconsequential to other people is another milestone for us.
We can pave our broken roads with little stepping-stones of success that make up a bigger and more beautiful picture. For me, it was every discharge day, every time I got up in a morning, every time I left the house and every mouthful of food I ate and kept down. Making it through university, getting a job and standing on the graduation stage with so much more than a degree were my moments of success.
We Don't Have to Create Barriers to Success Because of Mental Illness
We are the survivors. We fight old and new battles every day -- and that requires a deep and resounding resilience and strength that we don't always recognize. Perhaps it has taken me a long time to see it, but I truly believe that we are the people who can shine through our scars and find bursts of happiness in our successes.
APA Reference
Crowley, H. (2015, April 2). Is Mental Illness a Barrier To Success?, HealthyPlace. Retrieved on 2019, September 19 from https://www.healthyplace.com/blogs/toughtimes/2015/04/is-mental-illness-a-barrier-from-success
Author: Hannah Crowley
The intended audience is for young adults, but I also believe the messages I want to get across are universal. Thank you to all of you for watching, reading and commenting. THAT gives me hope :)
Leave a reply