Survival Skills for Family Drama and Mental Illness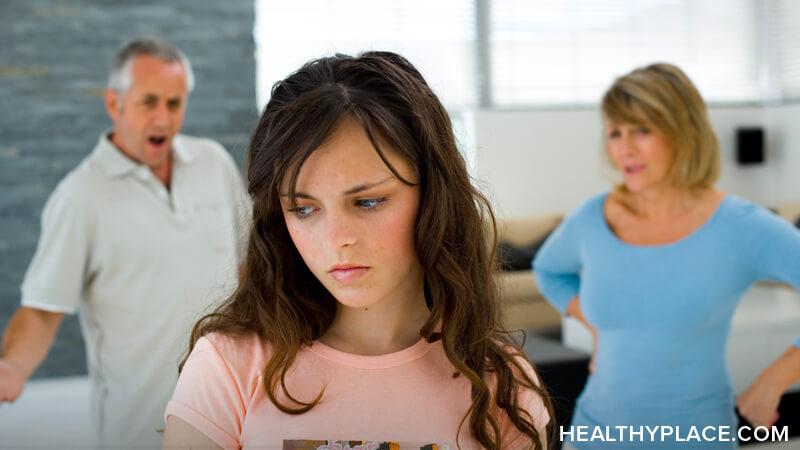 I find survival skills for family drama and mental illness are critical. Some families are simple while others can feel messy. My family is the latter. Fighting among family feels like the norm (Toxic Relationships: Dealing With People Who Have Issues). Dealing with family drama and mental illness at the same time can feel like too much to handle at once. I've had to try out some survival skills to deal with family drama when I feel it affecting my mental illnesses of depression and anxiety.
Family Drama Survival Skills
Try to Stay Out of Family Drama
One of the first things I do when I hear about some sort of fighting going on within the family is try to figure out how I can stay uninvolved. When I'm feeling depressed, I don't want to add more to my plate. This means sometimes avoiding social media.
Unfortunately, there are times where I feel like I have to take a stand. I can't shy away from things that make me uncomfortable, which is in direct opposition to everything anxiety tells me. When I feel like I absolutely have to get involved, I do. But I feel anxious every step of the way. I hate the feelings this brings on.
Establish Boundaries With Family
Lately, I have found that it is more important for me to put up some boundaries when I'm dealing with both family drama and depression. I cannot take on every fight when I'm dealing with internal conflict. It makes me want to dig myself deeper into a hole and ignore the world.
Depression can become a lot worse when I feel my relationships slipping away. This is because my depression often manifests in feeling like nothing matters. I don't have the drive to try to improve anything.
Realize Some People Don't Change
No matter how much I want some people in my life to act differently, it just doesn't work that way. I have had to come to peace with the fact that I can't change anybody. It wasn't easy to realize this but it is a survival skill necessary regarding family drama.
I've realized that the sooner I accept people, the sooner I can change my expectations to be more realistic. People have to want to change. I can't force anybody to do anything, but I can change my attitude. Sometimes this means that I have to say goodbye to people I love because it simply isn't good for my health.
Survival Skills for Family Drama: Boundary Setting
Watch this video about how and why I set boundaries with family members. In the comments, let me know if you can relate.
APA Reference
Horsfall, A. (2017, August 15). Survival Skills for Family Drama and Mental Illness, HealthyPlace. Retrieved on 2023, December 7 from https://www.healthyplace.com/blogs/toughtimes/2017/08/dealing-with-family-drama-and-mental-illness
Author: Ashley Horsfall
There is most definitely no boundaries for my boyfriend's brother. Yet I get left out in the cold for now day's on end. The fall happened last Saturday morning
This is an excellent article. My relationship has very recently been totally ruined & stopped abruptly due to the demands of my boyfriend's brother & his partner (both of them are well into their 60's). This particular incident happened as a result of my boyfriend's older brother falling & hurting his back! I could be excused for thinking that I am almost getting blamed for this!
Leave a reply