Depression Myths I've Learned to Ignore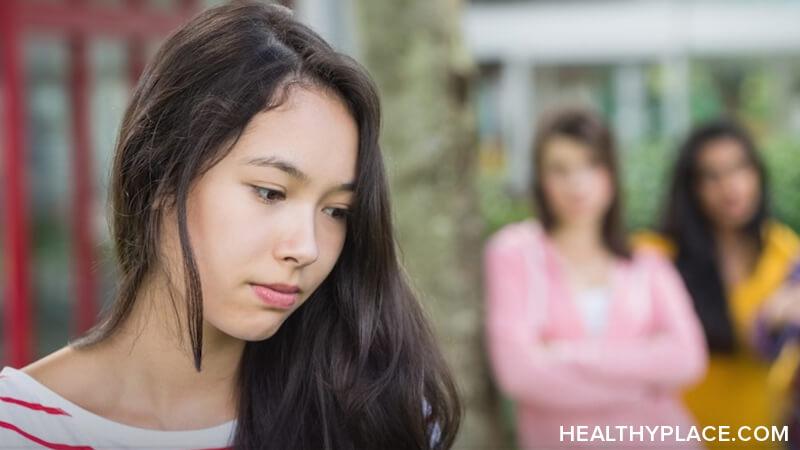 Depression has been a part of my life since I was 12, and sometimes I think I've heard every depression myth in the book. Unfortunately, a lot of depression myths are prevalent because they are perpetuated in media and sometimes even affect our loved ones. Learning to tune out myths about depression helped me understand myself more.
Four Depression Myths You're Better Off Ignoring
1. Depression Is Not a Real Problem
Once, I decided to open up and tell somebody in my family that I was depressed. Their reaction was, "But you don't seem that sad." I realized that to other people, my depression didn't seem to be a problem because I was getting through life seemingly fine. The truth was that I wasn't. I was struggling. They just couldn't see this.
2. Antidepressants Solve Everything
I can't tell you how many times people have told me, "Why can't you just take medicine?" The truth is that depression medication works differently for each person and it can be a long process to find the right treatment plan. It's not a one-size-fits-all solution. Even with medication, depression can still be a struggle.
3. Antidepressants Solve Nothing
This may initially seem to contradict my other point, but I think both depression myths are common. Just as there is the myth that antidepressants are great solutions, there is also the notion that they are not helpful at all or that they are the "easy way out." The truth is that these medications provided me with a way to get better, a way to work on myself until I could manage to be in my own skin for a while.
4. Depression Is Easy to Identify
The truth is that I spent a lot of time not really understanding myself as a person with depression. It took me a lot of time to identify my own depression because it didn't look the way I expected. I thought depression looked like crying and sadness all the time. In reality, it felt like anxiety, fear, listlessness, and anger, too. It's complicated.
Strength Stemming from Depression Isn't a Myth
One of the biggest things I've learned about depression is that it can make me strong in spite of the fact that I grew up thinking it was a weakness. When I understand my own needs and feelings, I feel much stronger than I used to.
Watch my video about how listening to depression myths impacted my ability to get better. Then, let me know how you have been affected by depression myths.
APA Reference
Horsfall, A. (2017, August 8). Depression Myths I've Learned to Ignore, HealthyPlace. Retrieved on 2023, December 7 from https://www.healthyplace.com/blogs/toughtimes/2017/08/depression-myths-ive-learned-to-ignore
Author: Ashley Horsfall