Relationships and Anxiety: Emotional Unavailability
When we commit to a relationship, it comes with an expectation of emotional equivalency. If one person is pressured more than the other (a lot more than just mental health issues there) conflict can arise. Anxiety doesn't typically make for emotional consistency but freedom of expression within relationships can help.
What Is Emotional Unavailability In Relationships?
Part of managing anxiety is mapping out what emotional availability means not just for but within your relationships.
Where do you value privacy more than your own or others' emotional wants/needs?
How might that change as you heal?
Some people play things close to the vest, others put it all out there for the world to see. Most of us sit somewhere in a muddy middle-ground where we try to make the best decisions we can for our lives, and our mental health.
Fake Smiles, An Invasive World and Emotional Unavailability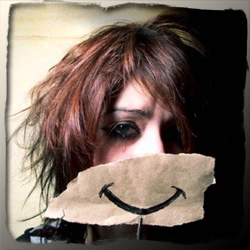 One thing that often accompanies mental illness, particularly anxiety disorders, is a profound sense that the world is invasive. The feeling's there, like a song stuck in your head, and because it never really goes away, sometimes it's easy to latch onto things you think you can control instead.
What can look like responses against people in our lives, or even trying to hide a bad mood behind a smile (if you do it often enough), are usually just masks to arm ourselves against that truth. Trouble is, they're tiring, and they can make things worse.
Poor Self-Esteem and Emotional Unavailability
When people talk about negative self-image I understand perfectly but 'fixing' that isn't the answer to an anxiety disorder (not that it'd hurt). Mental health isn't just shoring up someone's ego, or reinforcing things with emotionally corrective experiences. There also tends to be a negative world image that goes along with severe anxiety. It's maybe where the sense of isolation, sometimes profound derealization, comes from?
Anxiety distorts not only one's thinking about oneself but about those around us, and the world beyond that which one can see. It exists in imagination (I don't mean it's invented, but that without our creative urges it wouldn't exist) but it's also incredibly primitive. All these unconscious drives are present, affecting you beyond your ability to express, let alone control. When it comes to relationships, mental health is more than a communication issue. It's not enough to say to a partner, a friend, look I have this anxiety disorder, here are the symptoms and one day you'll probably find me somewhere near the edge of chaos.
Mental health and treating anxiety often means letting even more of the world in than you may feel OK with. It means letting other people be there for us, with us, then showing up the next day without being less ourselves.
APA Reference
White, K. (2011, December 3). Relationships and Anxiety: Emotional Unavailability, HealthyPlace. Retrieved on 2023, December 7 from https://www.healthyplace.com/blogs/treatinganxiety/2011/12/anxiety-and-emotional-unavailability
Author: Kate White