Pushing Myself Out of My Comfort Zone Is Bad for My Anxiety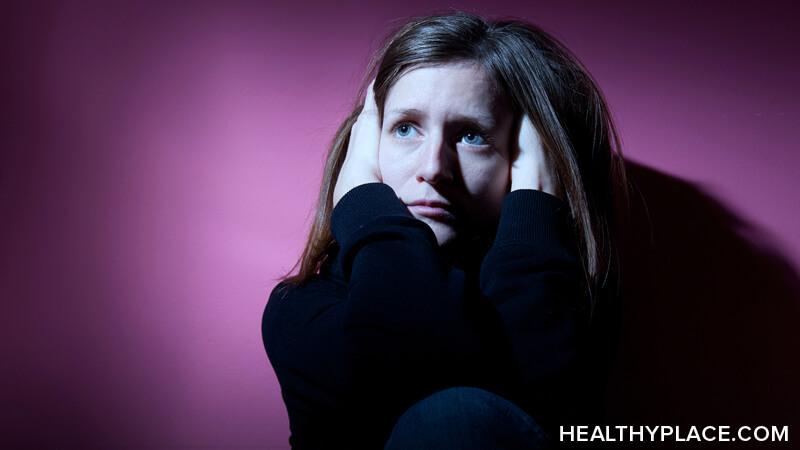 "Push yourself outside your comfort zone. That's where growth happens" -- I have to disagree.
The Internet is filled with numerous such quotes about pushing yourself outside your comfort zone. While the advice is motivational, it is easier said than done. As someone with an anxiety disorder, forcefully pushing myself outside my comfort zone worsens my anxiety.
Why 'Push Yourself Outside Your Comfort Zone' Is Bad Advice for Anxiety Sufferers
In my senior year of high school, I had the opportunity to be the host of a fashion show. While my social anxiety disorder had always made me avoid social situations, I knew that this was a huge opportunity. 
The thought of being on stage in front of hundreds of people terrified me to my core. However, I couldn't turn down the opportunity because I was afraid that people would think I was weak.
I decided to force myself outside my comfort zone. Without any plan or any practice on how I would speak in front of hundreds of people, I stepped on the stage. As soon as the bright spotlights hit me, my hands started shaking. My throat felt dry, and I could hear my heart pounding. I ended up having a panic attack on stage and had to leave.
In my experience, advice like "just go for it" or "force yourself into uncomfortable situations" never works if you don't have a concrete step-by-step plan on how you will face the situation. After my on-stage fiasco, I vowed to myself that I would never step on a stage ever again. 
Why 'Take Baby Steps' Is a Better Advice
In my senior year of college, I was yet again presented with an opportunity to speak on stage in front of hundreds of people. I was supposed to give a TEDx-styled talk on the stigma of mental illness in South Asian communities. 
However, this time around, instead of forcing myself out of my comfort zone, I created a plan that involved taking baby steps. Here are the baby steps I took:
I wrote down my speech and started practicing in front of a mirror.
I recorded my speech on my phone and kept listening to it on bus rides and while walking to get familiar with it.
I slowly began practicing in front of friends.
I dove deep into my notes from my public speaking courses and started using those techniques.
I learned breathing techniques from my therapist that would help me calm down before my speech.
While this entire process of taking baby steps took months, I nailed my speech this time around. This experience taught me that instead of taking big leaps, I should create a plan and focus on the small steps first. Slowly taking small steps helped me in expanding my boundaries without getting overwhelmed. Small steps lead to big changes. 

How has your experience been stepping outside your comfort zone? Tell me in the comments below.
APA Reference
Dhar, S. (2022, March 22). Pushing Myself Out of My Comfort Zone Is Bad for My Anxiety, HealthyPlace. Retrieved on 2023, December 1 from https://www.healthyplace.com/blogs/treatinganxiety/2022/3/pushing-myself-out-of-my-comfort-zone-is-bad-for-my-anxiety
Author: Shubhechha Dhar