Moving on From Verbal Abuse: Goodbye to Emma-Marie Smith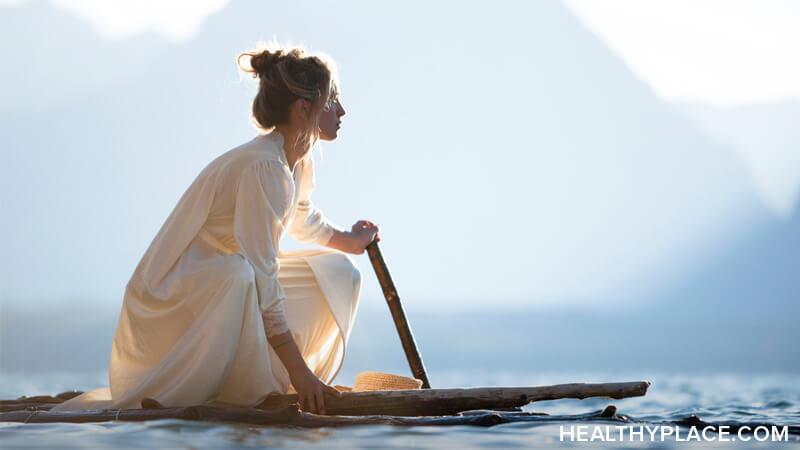 Moving on from verbal abuse isn't easy. For a long time, I couldn't get past the verbal, emotional and sometimes physical abuse in my previous relationship because I hadn't confronted it. In practical terms, I moved on quickly. We didn't have any children, so I was able to move out of our home and get on with my life (minus a brief and horrible reunion, several abusive texts and some social media blocking). Within months, I met someone else and learned what a healthy relationship was supposed to look like. However, feeling safe and comfortable in my own skin after two years of psychological damage wasn't easy. Almost six years later, here's how I moved on from verbal abuse and why I'm leaving the Verbal Abuse in Relationships blog. 
Moving on From Verbal Abuse
Writing about verbal abuse has been an important part of my journey to recovery. Through this blog, I have connected with other survivors, conducted research that helped me understand the psychology of the abuser as well as the abused, and learned that verbal abuse is far more of a problem than the media is ready to acknowledge. 
I have also learned to come through my feelings of anger to reach a place of (almost) forgiveness toward my ex, without ever having to see or speak to him. I have also forgiven myself for staying in an abusive relationship now that I understand why victims can't just leave. 
Leaving the Verbal Abuse in Relationships Blog
Connecting with all of you about your experiences of verbal, emotional and physical abuse has been eye-opening. There have also been times when re-visiting the topic of abuse has been extremely difficult for me. I have worked through my experiences in therapy, through writing and journaling, with medication, and with yoga and self-care -- and now I am ready to go in another direction and leave verbal abuse in my past. 
This will be my last post on the Verbal Abuse in Relationships blog, though Emily will continue the posts in my absence. I am not leaving HealthyPlace: I will be sticking with the site to help launch a new and exciting mental health project, which you should all keep your eyes peeled for! Meanwhile, if you wish to hear more from me you can find me on Twitter.
I wish all of you the very best and sincerely hope you can find a life free from relationship abuse. 
Resources for Verbal Abuse Survivors
National Domestic Violence Hotline
National Domestic Violence Helpline (UK)
Verbal Abuse Journals (a great blog by Kellie-Jo Holly)
Mental health hotlines and resources
APA Reference
Smith, E. (2018, August 28). Moving on From Verbal Abuse: Goodbye to Emma-Marie Smith, HealthyPlace. Retrieved on 2023, December 1 from https://www.healthyplace.com/blogs/verbalabuseinrelationships/2018/8/moving-on-from-verbal-abuse-goodbye-to-emma-marie-smith
Author: Emma-Marie Smith
This post was very helpful as I was in an abusive relationship for 4 years and also had an abusive father. Moving forward is very important to me as I don't wanna live in the darkness anymore. I 'm all about improving my life everyday and always expanding my knowledge. I'd love to chat and pick your brain a little as you are a very intelligent person on this topic.
Emma, it's been a privlege co-authoring this blog with you. You will be missed!
Leave a reply