Leaving Your Abuser Sometimes Means Forcing Them to Leave You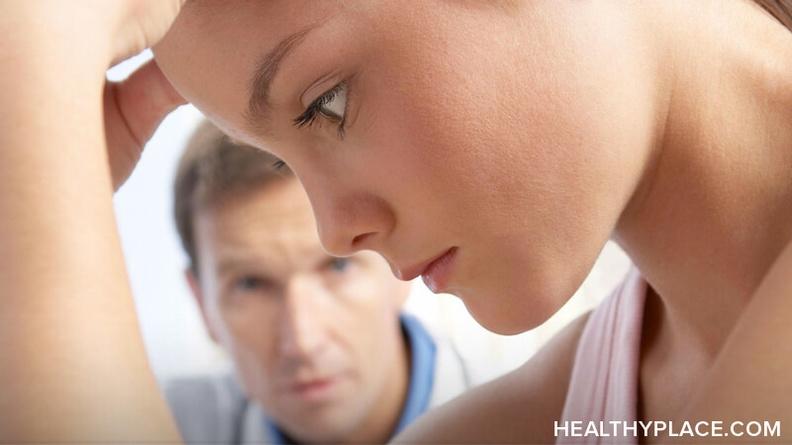 Leaving your abuser is a process. I left my abuser dozens of times before it was finally over. 
Long before leaving my abuser, there had been two of me: the one that prayed for it to end and the one that prayed it never would--the one that wished desperately for him to put an end to all of the madness once and for all, to put a foundation beneath us and to surround me with truth.
It was only afterward that I realized he was surrounding me with the truth all along. It's easy to blame myself for not seeing it. Yet he did everything he could to blind me from it by infusing false slivers of hope into our time spent together that he intertwined with those desperate wishes he'd been the one to put there in the first place, way back in the beginning. Before things turned bad.
I left my abuser dozens of times before it was finally over, but he just wouldn't go away.
A New Way to Think About Leaving Your Abuser
Thinking of Abusers as Predators
Everyone tells you to develop an exit strategy (or if they're ignorant about abusive relationships, they just ask why you don't walk away). What they don't tell you is what to do when the abuser comes back.
If you're swimming in the ocean and happen to get attacked by a shark, you're lucky if you happen to escape. If the shark turns back around to bite into you again before you're able to swim to shore, no one asks why you didn't swim away fast enough or why you let the shark attack a second time. 
It's easy to consider the victim's free will. We forget, however, that the abuser has free will, too.  
Many abusers return to their victims after the victims have left to try to entice them to interact again. They may not even want to pull the victims into full-on relationships again.
Sometimes they want to assuage their egos that they can come back into the victim's life at any time, or they may not want to let go of whatever it was that the victim brought into their lives: attention, sex, a place to stay, money, or some other benefit to the abuser. Sometimes the abuser just doesn't want the victim to move on with his or her life.
Thinking of abusers as predators who don't want to let their victims go makes this a lot easier to understand. These types of engagements are attacks on the victim and his or her attempt to escape and get his or her own life back and out of under control of the abuser.
What do you do when you can't get away from someone who is determined to keep you close at all costs?
How to Force an Abuser to Leave You
Forcing abusers to leave you means making them leave you alone. They will only leave us alone when they believe there is nothing to gain or when we are no longer appealing.
The most obvious way to force an abuser to leave us alone is to move away somewhere where the abuser can't find us. Sometimes, however, that just isn't possible. For example, there may be monetary, legal or job-related reasons why leaving isn't realistic, or we may have children with the abuser.
Another way to force abusers to leave us alone is to become so non-reactive to what they say and do that it is no longer worth it to them to stay around any longer. Sometimes that means becoming completely flat and lifeless around them, responding to them in monotone and not providing a reaction to anything they do even when they aren't being abusive at all.
Doing this, however, was too difficult for me, personally. I loved my abuser too much, despite everything he had done. I could not act indifferent around him, and he used his extreme positive emotions to keep me from building up a wall because of his extreme negative ones.
What I finally realized was that I had to use his own emotions against him to force him to leave. The only option I felt that I had left was to instigate a scenario in which he would become so angry or upset or find me so repulsive that he would cut me off and that would be the end ("Is Cheating in Your Abusive Relationship a Cure for Effects of Abuse?"). 
I didn't truly understand consciously what I was doing as I was leaving my abuser. I only knew that I was acting out of desperation to change the pattern I had fallen into and that I had to get away from him somehow. It was as if one day I burst open and tried something new. "Acting out" like that felt like jumping off the deep end of a pool that had no bottom. I was numb as I went through the motions that I knew were tearing everything apart.
And that's exactly how I ended up orchestrating the death of our relationship.
Inside me, there were other silent deaths I could not articulate at the time. I grieved the most over the death of the piece of myself I had to leave behind when I finally broke away. 
But he can keep it.
I like the one that has grown in its place better.
APA Reference
Milstead, K. (2019, May 2). Leaving Your Abuser Sometimes Means Forcing Them to Leave You, HealthyPlace. Retrieved on 2019, August 24 from https://www.healthyplace.com/blogs/verbalabuseinrelationships/2019/5/leaving-your-abuser-sometimes-means-forcing-them-to-leave-you
Author: Kristen Milstead