How I Manage a Life Without Verbal Abuse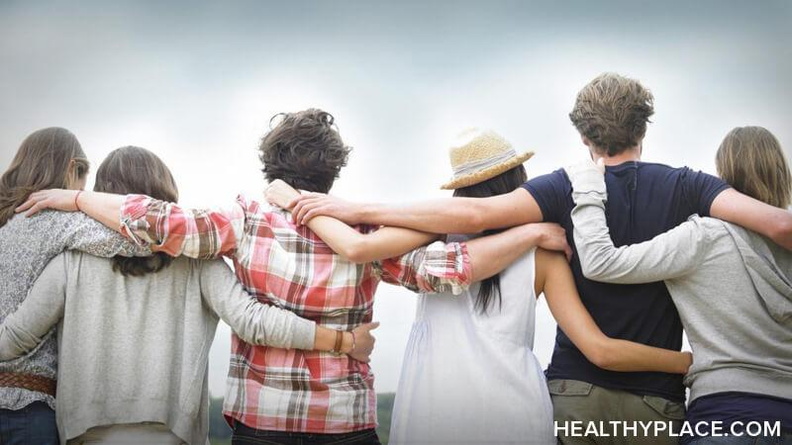 Moving forward to a life without verbal abuse can be challenging. It can be hard to break free from the abuser, find healthier relationships, and receive the love and respect you deserve. There is no designated timeframe to minimize the effects of verbal abuse in your life. Some people, like myself, go through years of therapy, while others may have an easier time with their healing journey to a life without verbal abuse.
My Healing Journey to a Life Without Verbal Abuse 
It wasn't easy for me to get to a life without verbal abuse. I repeatedly put myself into situations where others would belittle me, take advantage of me, and use verbal abuse to get what they wanted. It took many years of being angry for me to realize that something needed to change so I could be happy. That something was me. 
I Started Therapy to Find a Life Without Abuse
Through the years, I've sought out therapy as a viable solution to help me heal. I've had more than one therapist at a time, each with their own methods and resources for me to use. Although it took time to be completely comfortable sharing details of my past, I was fortunate to find a therapist I could trust.
As time went on, I recognized the value of talking to a professional and searching for tools to handle situations in my life. 
I Held Myself Accountable to Find a Life Without Verbal Abuse
I started to see how my behaviors and reactions could fuel a verbally abusive situation. I began to hold myself accountable for my actions. I had to find the power inside me to change negative circumstances when I could. I also had to work through my negative emotions on my own. No one could save me from feeling low self-worth; I had to do it myself. 
I Made Better Relationship Decisions Without Verbal Abuse
Once I understood what qualities I wanted from a friend or partner in a relationship, my circle got better. Slowly, I began to make better relationship decisions. I started making time for those in my life who were genuine and treated me with love and respect. I had relationships without verbal abuse.
From avoiding triggering subjects to consciously thinking about what to say in a conversation, these choices helped me navigate relationships that didn't involve verbal abuse. 
I Give Myself Grace When Looking for a Life Without Verbal Abuse
No one is perfect, including me. I still make mistakes in my current relationships. However, I am more open to listening, being vulnerable, and admitting guilt when I am wrong. I still have days where I yell in frustration, causing me to feel like I'm backsliding. 
I continuously remind myself that I am a work in progress and that my healing journey is not over yet. I still have a lot of work to do on myself, and I try to remain humble as I navigate my life without verbal abuse. 
If you are on your healing journey to a life without verbal abuse or are trying to break free from verbal abuse, there is help. Remember that each situation is unique, and your journey is yours alone. Find the inner strength you need to make better choices and find the healthy relationships you deserve. 
APA Reference
Wozny, C. (2023, August 10). How I Manage a Life Without Verbal Abuse, HealthyPlace. Retrieved on 2023, December 8 from https://www.healthyplace.com/blogs/verbalabuseinrelationships/2023/8/how-i-manage-a-life-without-verbal-abuse
Author: Cheryl Wozny