22 Ways To Be Kind To Yourself and Reduce Stress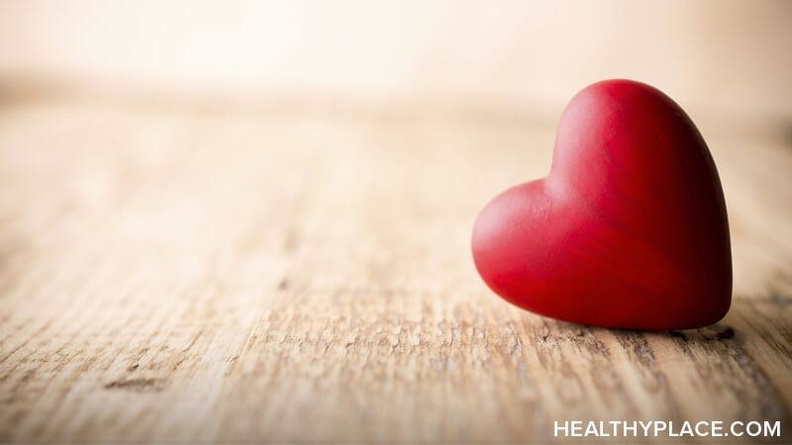 Did you know you that being kind to yourself reduces stress? Do you realize when you're not being kind to yourself? Do you know what self-care means? A lot of people experience anxiety as stress and pressure: to be perfect, appropriate, correct, on time, grown-up, professional, controlled. It's easy for stress and anxiety to weave their way into your life. But you can be kind to yourself more often and reduce stress and anxiety in the process.
Are You Really Being Kind to Yourself?
Do you care about yourself?
How do you know?
What kind of self-care do you do to show yourself that?
Don't wait to care for yourself, or before you can say TGIF, fatigue and worry will have taken over. Consider these stress busters as ways of being kind to yourself (aka self-care for everyday).
How to Be Kind to Yourself and Reduce Stress with Gentle Self-Care
Remember that you've only got one Self! Treat it gently, even if it feels a little selfish at first. Kindness is a real need, for everyone.
Experiment: Feed your passions, even if you don't think you've a creative bone in your body. Who knows, your right brain might surprise you.
List 5 things you've accomplished today: Maybe getting out of bed is one of them. That's okay.
Get physical: Stretch when you get up to go to the bathroom or after your morning coffee. Every little bit counts!
Find your balance: Let now be enough.
Observe your inner critic: Speak to yourself as if you were talking to your best mate. Don't let negative thoughts have the final say.
Work out what belongs to you: Anxiety disorders often leave people feeling they need to people-please. Set limits. Learn to say 'no' sometimes, and be okay with that.
Listen to your body: Name each part and say hello. Breathe gently into every cell. If you can't connect, that's alright. Return to a slow, steady posture that asks, "How am I doing right now? Today?" Don't worry if you don't have words; feelings count.
Delegate: Let someone help. Even if that means the task may not be done as well. Maybe that's a good thing if it means you get time for other things.
Do something you like to do: listen to your favorite music, watch a film you love, go bowling, have a treat.
Keep it light: It's hard to panic if you're laughing.
Set realistic goals: Don't force yourself to do too much. Knowing your reach isn't a bad thing.
Smile at someone: It's human reflex to return the gift.
Connect with nature: Walk by a fountain, count the stars, sit out on the stoop.
Change your mind: You know yourself best. Don't let anybody tell you otherwise!
Put it off, if you need to. Whatever it is. Later really could be better.
Have faith. Maybe it'll be in God, maybe not, but the universe is a vast endeavor and you do have a part to play; It's harder to feel worthless if you know there's something beyond the walls of isolation and anxiety.
Remember there are always options. Look at the hand you've actually been dealt. You may not always like them but knowing there are choices helps you feel in control.
Do something random, just for fun. It fights the feeling that you're trapped.
Trust Yourself. That can be hard. Have patience. Try to run with the form the day takes.
Stock an emergency life raft in your pocket. Just a slip of paper with a positive thought. Mine says, "You're more than what's 'wrong' with you!".
Focus on the details: Are you breathing? What does your drink taste like? How does the air feel against your skin? Your whole experience counts. Life isn't just black and white. But you knew that.
If you've tried any of these ways to reduce stress and be kind to yourself to boot, please let us know how they worked for you.
APA Reference
White, K. (2010, August 16). 22 Ways To Be Kind To Yourself and Reduce Stress, HealthyPlace. Retrieved on 2023, December 8 from https://www.healthyplace.com/blogs/treatinganxiety/2010/08/stress-busters-22-ways-to-be-kind-to-yourself
Author: Kate White
I didn't realize I did #7....now I'll be more mindful of my actions
I had anxiety in high school and it was not fun at all. It ruins a lot of things and you're embarrassed that everyone around you knows you're having an attack. Thanks for this post I'm glad I found it.
hi,thanks for the ways of releasing stress ,but i prefer #12 most easiest way thst suites me most dear!!!!:)
Great tips! I especially love #18.
Hey Holly,
Thanks for dropping by. :) Glad you liked them!
p.s. I really enjoy your blog. I've been reading it 'cause I've got a bit of dissociative whatever going on, so it's cool to see how you process it all.
Leave a reply