Leaving An Abusive Relationship: Why Can't I Just Leave?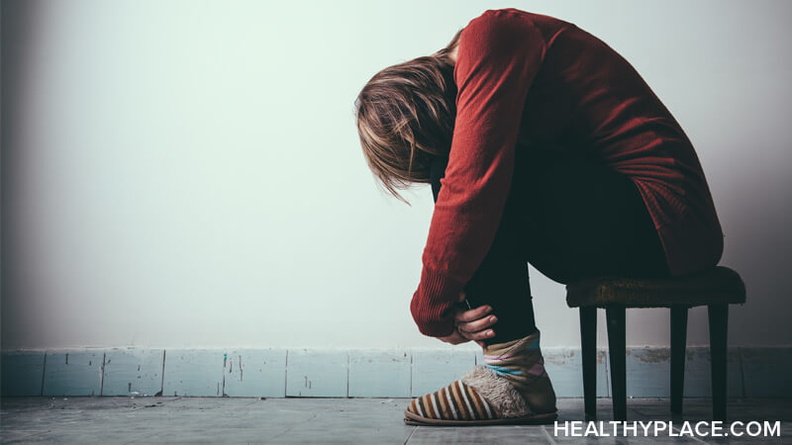 So many people beat themselves up over the question "Why can't I just leave?" You want the easy answer? You aren't ready to leave yet.
You
haven't been convinced that the abuse warrants you leaving, or
you lack financial resources, or
you're in business with your abuser, or
the kids are too small, or
the kids are almost out of school, or
the abuser needs you, or
fill in your reason here.
Notice I said fill in your reason here. These are not excuses. The reasons you stay may sound like excuses to someone else, but don't let anyone belittle your decision to stay. I really want to end that sentence with "to stay for now" but truth is that you may never leave. You could be 70 years old and wondering how your spouse is managing to exceed life expectancy, them being so miserable and nasty and all (lots of people are doing this right now).
I want you to be okay with choosing to stay, because making decisions is empowering. Staying is a choice you can make.
Leaving An Abusive Relationship Is Important
Irresponsible Advice
It would be very irresponsible of me if I don't say a few things at this point.
I want you to end your abusive relationship. Life is too short and precious to spend it with a person who hurts you.
If your abuser physically assaults you, I hope you leave right now. Verbal abuse escalates to physical assault and assault escalates to death. Additionally, you may not be the only one to die -your abuser could murder you and then your children and anyone else on the scene.
Point is that choosing to stay with an abuser will have very serious emotional and/or physical consequences. It is only a matter of time.
Leaving An Abusive Relationship Is Not Your Only Option
Honoring a person's choice to stay in an abusive relationship is a relatively new concept to domestic violence social workers and other domestic abuse helpers. You might find helpers who support you no matter what you decide to do. On the other hand, you might find helpers who decide there's nothing they can do for you if you do not leave the abuser. That hurts, I know, but just because they're the experts doesn't mean they always know the right thing to do.
Additionally, many of your closest friends and family members may distance themselves from you if you choose to stay. Often we tell ourselves that they're tired of listening to us complain when we won't do anything to change it. Remember though, the ones who love you need to keep themselves sane, too. If they're in the battle with you, they may not be strong enough to pull you out if you change your mind and leave the relationship.
Don't take it personally if people don't support your decision to stay, and please don't beat yourself up because you feel you can't leave. Let's just roll with this for a while and see what we can do for our mental well-being when we choose to stay.
Key Concepts to Accept About Your Abusive Relationship
You cannot make your abuser happy, therefore you cannot make them mad, either. You do not have magic powers that control your abuser's words or actions and no combination of your words or behaviors will result in an end to the abuse.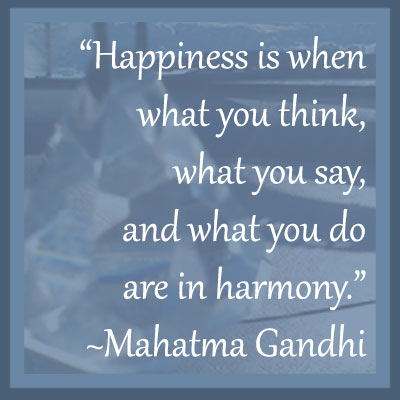 Most everything you do and say will be "wrong", and if you are right today, you'll probably be wrong tomorrow. So you may as well do exactly as YOU please at all times. Make your own decisions, act on your hunches. It doesn't matter what you do, the abuse will continue.
You are in a relationship that thrives on your honest disclosures about yourself. However, unlike healthy intimate relationships, your significant other uses your deepest secrets against you. You cannot trust your abuser with your heart, so keep your mouth shut about it.
There will be moments of joy and pleasure in your abusive relationship. Go ahead and enjoy the sex, the compliment, the joke, etc. But leave the joy in the moment. Don't assume that because s/he smiled a minute ago that the smile will be there when you look again. Humans need joy in their life, so grab all you can.
You need a safety plan. Period. Abusers are unpredictable and you never know when you're going to have to get away from them. Thinking through a safety plan during moments of peace will help you to think more swiftly and clearly during moments of danger.
Keep people on the outside of your relationship close. Isolation is the abuser's best friend. When you're isolated from others, you lose the most valuable lifeline an abused person can have - ideas from people other than the abuser. You increase the effects of abuse by only hearing your abuser's opinions, so stay connected to the world outside your home.
Educate yourself about domestic violence and abuse. Search words and phrases like verbal and emotional abuse, side effects of abuse, gaslighting, crazy-making and brainwashing. Learning a little bit each day about how your partner manipulates and controls you lessens their ability to do it.
Concepts to Accept About Yourself
You are human; a delightfully imperfect person who can do the very best you know how to do in this instant. Every instant.
You are lovable.
You deserve respect.
You can choose one thing today and another thing tomorrow.
You are powerful.
You can learn, grow and adapt.
You do not have to accept or absorb lies, even if the lie has a grain of truth to it (see Detaching from Verbal Abuse Hypnosis MP3).
You hold God's hand, even when you cannot feel it, but sometimes you must do something differently so He can help you in another way.
You decide who stays in your life.
You decide when leaving an abusive relationship is right for you.
You can also find Kellie Jo Holly on her website, Google+, Facebook and Twitter.
APA Reference
Jo, K. (2014, January 22). Leaving An Abusive Relationship: Why Can't I Just Leave?, HealthyPlace. Retrieved on 2023, December 11 from https://www.healthyplace.com/blogs/verbalabuseinrelationships/2014/01/why-cant-i-leave-abuse
Author: Kellie Jo Holly
Hi, I have been with my husband for 28 years, 3 grown up girls. I am not physically abused although he did rip a shirt off my back once but that was 23 years ago. But I think he emotionally abuses me. He sulks if I see my sister who he thinks twists my thinking. Same for any friends I had. He withdraws affection, gives me the silent treatment and brings up past things I have done that caused him to be hurt. All sounds quite lame when I write it down. He hasn't spoken to our youngest since September last year as he says she treats him bad. She is 18. He regularly insinuates that I am cheating or untrustworthy. That he never knows where I am. I go to work or am at home. I have no friends and no social life outside him. I feel like I am walking on eggshells all the time, worrying what will set him off in a sulk. He complains about a lack of sex, says I have turned him down too many times so he won't instigate anymore. There is so much more but I don't know if it's abuse or just my imagination?
I woke up early this morning with a very heavy heart. I'm married to the man I just knew was my soul mate. We have known each other for 35 years. I'm 45 he's 46. We started trying to date later in our high school years, but things happened (he moved away). Anyway after several years and my first failed marriage we got back together. We talked and I had to have surgery so he agreed to come and take care me (my daughters from previous marriage were away at school). I still remember to this day the first time he laid hands on me. I was SO shocked this was my best friend who I could always talk to. Months went by it didn't happen again. On our 2nd year of dating he blacked my eye so I couldn't even go out for mother's day. I knew I should have left then, but was afraid and ashamed. Eventually his drinking became worse and so did his anger. Only wanting to kiss, touch or make love when he had been drinking. I must admit I was drinking a lot myself. I stopped drinking and he said I didn't like to have fun anymore etc. Well needless to say me not being wise we ended up getting married. We've been together for 4 year's total married 1 year. He lost his job due to drinking and always says he's going to stop, but never does. He gets really upset, because he got arrested for DUI and hated I didn't bail him out, but instead got my car out of impound. Even though that was 2 years ago he still holds it over my head. He always acuses his friends of liking me or me flirting with them when he's drunk. He throws things in the house and yells and calls me bitch and pokes at me about my past marriage and past relationships. He apologizes all the time and said he's angry with himself and doesn't know why he takes it out on me. He's never been married and says he won't divorce me always begs me to stay and how much he loves and needs me. Please help!!
I have been abused for the last few years. I get called names all day whore ,bitch,fat, piece of shit. I am hit and spit on and just treated terribly . I am so depressed, I just cry and pray,go to sleep and hope things will get better. I have two small children ages 16months and four years. I have no place for my children and me to stay besides my home. I have left and called shelters,went to motels, and family for a few days. I honestly don't know what to do. I am scared for my children that my boyfriend will kill me and they will have no mother or father. I am scared at the damage all of the abuse is leaving on my children. My son trys to help me, he hugs me and wipes the tears. I don't know how you guys just leave your lives.I wish I was stronger. I have no place to go. I have no one.
hi, I really need help on this one as i am isolated, disabled & confused. I have a severe medical condition at has turned into a disabilty. I have a poor immune system and severe fatigue. I'm not in a wheelchair, and I'm in my late twenties, but I often struggle to get out of bed.
I'm attractive and intelligent & I haven't forgotten my assests, but I also have severe depression, which makes me needy as well as my partner being the sole person to care for me.
I had bad relationships with my family who don't take my calls, and are emotionally abusive themselves. I had a few friends but they got sick of the constant drama of my current relationship. I don't have anyone to turn to, so every time i want to leave my relationship, I don't have any options.
I am with a man who started out as a great help in my life, but over time his own mental illness became more apparant. We are both very sensitive and emotional, and always had fights, but now i have no more friends and have become sicker, he really takes advantage of that.
He often has good reasons to be angry (this isn't victim talk, many people find me difficult) but he takes it overboard becuse of my self doubt & isolation, he goes further than he should. He has broken things & yells far too loudly.
I dont want to leave, because despite the ugliness, he isthe only one who bothers to help me when I'm sick, take me to the doctors (I have developed agorophobia) and I'm very unwell and lonely.
I've been trying to get out and make friends, but we scare people away because we obviously need help and I just get so tired that its hard enough just to see doctors.
People have told me to leave, and if I were healthy & had people to care for me I would, but I just don't see any options. I feel so trapped and miserable...but when I was alone i was worse & even more helpless. At least with him I am able to get out sometimes and when he is good I have a friend.
I am spiralling between depression and anger at my life for being in such a pathetic position where I am trapped with such a disrespectful person. He also threatens to leave all the time, and I want to just say "please just go" but then remember who will make my food the next day? who will hold me when I am all alone?
I don't know what to do.
I am also in an abusive relationship and bad marriage. I am 50. We have been together since I was 14. The abuse started way back then and I always thought it was me who made him that way. He blamed me for his actions and I believed it was my fault. We have now been married for 29 years and we have an 11 year old daughter. I do take responsibility for not leaving when I was 14 and making one bad decision after another. I have come to realize he is a narcissist and there is nothing I can ever do or say that will make him see what he has done or how he has hurt me. I am now trying to figure out how to leave. We too have huge debt and little money so I am not sure how this is all going to happen but I have to leave for me and my daughter. I don't want her thinking this is a healthy or happy marriage. I want more for her. I have my mother to talk to and that is about it. I have no other resources, financial or otherwise so I am searching for a plan and advice. Any you can offer is appreciated. I wish I had a crystal ball back then. What a mess this has all become. Two lives so intertwined it will be like a death.
Emotional/verbal abuse does not stop. I,m 59 , married 36 years. He was treated well by me, my family. Now he hates us even more, doesn't appreciate anything anyone does for him.
You cant change anything but to leave.
See an attorney, have a plan, save some money and get out before you become just like the abuser.
My daughter is 24 . she hates everything about him. She sees him without blinders.
My daughter also doesn't appreciate that I stay. It's made her lose respect for both of us.
If your staying for the children , think again. It will come back to haunt you. Best Wishes
I have been with my husband for 16 years we have 3 kids. He's the only one I've ever been with. I'm only 30. He's an addict. We lost our kids because I wouldn't leave him. He's very abusive, in EVERY WAY!!! I want to leave so bad but I can't get the courage. I pray every night that I don't wake up in the morning but I do. So I pray for the strength to get up and leave. He don't have any money or a job. My family has money. I have supported him for 16 years. The only vehicle is my truck. I know he can't pay any of the bills buy food or get around so that always comes to mind when I think I can leave so I change my mind and take a bunch of sleeping pills cause if I'm asleep I can't do anything wrong. I think the other night he set a trap to kill me. He knew I took the sleeping pills and I heard him leave around 3 am I got up to go to the bathroom and he put a big steel box on the floor in front of the bathroom door. It was already dark, the box was black. I tripped over it fell hard to the floor my head smacked into the mirror on the wall and I black out. I got up and laid back down. I just wished I didn't care so much and I could just walk away but I can't. I need help and advice. Someone plz help me figure this out. I want to be with my kids.
He hit me in my face and he throw his food and me he hit and my daughter he call us names and ge take my money .
Ok, I am in same boat as the rest of you. 21 years I've stayed in a verbal and psychologically abusive relationship. I grew up in my parent's abusive relationship and now my three kids will all go out there and create three more abusive relationships. THIS STOPS NOW! I'm late to the party, but my eyes are finally open. I feel like it isn't a matter of just running out the door though. I've been bullied and allow the whole world to treat me badly, so I feel like the work starts with me. I need to get my head clear, I need to learn what NORMAL is when it comes to verbal abuse, because I do it now too! Plus it's not like I will be able to cut him out of my life. We have three kids and too many years together. As much as I want to focus on me, my kids...I don't really want him to just go out there and find some new woman and put her through this garbage either. I want to get everyone healthier and go from there. Are there any cases of relationships that get repaired? Or is there no stopping this cycle? I mean if I leave that doesn't fix much. It's so overwhelming, especially when the situation has some positives. This is going to be a challenge for me to sort out.
Hi I've been in a relationship for 10 years now. He's so moody. Then he can be nice then he changes. He calls me all sorts of names I'm a slag is his main 1 or fat slag. I'm not even fat. I never no what mood he's going to come home in. When I say I'm goin to leave he doesn't care coz he knows I won't go. When he actualy think I mite go he says he wil change and he does for a day maby 2. He thinks I should b his slave. When we had been 2gether for a year he left me and was sleeping about and I met a lad and he wanted me back then and like an idiot I went back. All he does is bring the lad I met up. He actualy for my best friend pregnant and they both kept it from me for 3 years until it finally came out. When I found out he cried to me in the phone said we need to move away and start again and like a idiot I let him back and we moved but soon as we moved he went back to being horrible. Wiv me. He's always out drinking. He does what he wants he won't have the kids for me even wel I go on a driving lessons. He thinks the kids are my job and his is to go to work. We was ment to b having a night in 2gether yet he said he was goin pub wel I got the kids in bed now he's told me he's staying out drinking. He's hit my once in front of my little girl. He's not hit me since but when he's being horrible and I tell him he scares me he say I hit u once big deal like he's done nuffing wrong. He tells me what he did wiv my best friend is ok it's worse if a girl cheats on a man (even tho I've never cheated on him) but he classes the lad I met as cheating even tho he didn't want to be wiv me. He says he hates me and when I say I wil leave he lets me coz he knows I wil be back after the weekend because I need to take my little girl to school. He won't move out says it's his house. If he's been realy horrible 1 day then wakes up the next day he expects me to be ok with him after everything he's said to me. If I'm quiet or still hurt by what he's said he says why am I carrying it on so what if he was in a mood it's me that's in the mood now carrying it on. Deal wiv his moods it's tuff shit. I'm only 28 we have to girls and they both think he's the bees knees they love him to bits even tho he doesn't realy bother wiv them. He comes home gets them giddy then sits down turns cartoons off and expects them to leave him alone and get annoyed when they don't. He goes syko mad if I've washed his pants and there not dry or if I've 4got bread front the shop he turns into a syko he's rest hurting me wiv what he says and I need to get out of this relationship I wish he would just leave me but he won't. I no he doesn't love me it's been like this for 9 years now and just gets worse wiv every year
I have been in my relationship for 23 years. I have left several times but somehow end up right back where I was. It seems to get harder each time I go back to then leave again. I am sad every day, feeling hopeless and alone. I feel no love for him and wish everyday that something would happen to end this relationship. I find myself doing whatever I have to do to keep him happy which also means I lie a lot about how I feel. He asks if there's anything wrong, I say no. Am I happy, I say yes. I almost feel guilty for thinking about leaving. He controls my finances and he doesn't even work. My every move and whereabouts are monitored like he's the FBI, god forbid I'm 5 mins late getting home from work. My phone is checked every time I leave the room. I am so confused by it all that I don't know if I am to blame for his paranoid behaviors. After a short break up last year I let everything out and he started counseling and anger management, which didn't last long, but I think I started giving him false hope. He seemed to be trying which made me feel guilty for not wanting to be with him. I fear the exhaustion of leaving and him not leaving me alone. In the past he has called and come by my work, my friends, my family. He knows how to change his phone so that it comes up as whatever number he wants so he can make it seem like it's a friend calling so I'll answer. Sometimes it feels like staying is less work and stress than leaving. We have 4 kids together three of which are now adults who tell me all the time that I should leave and how they've hated their lives. My youngest is 6 and I don't want him to feel the same. I feel like a wimp, I constantly think what is wrong with me. I look at people that have left relationships and think to myself, they've done it and they're fine. How do you stop your head from spinning between what's right, what's wrong, feeling guilt etc to be able to make a sound decision! He has burned all of his bridges with friends and family so he has nowhere to go. I don't want to uproot my family because he won't leave. He has an amazing bond with our 6 year old and he won't be without him for more than a day. He uses guilt on me and it always works, I don't know how to get a backbone.
I'm feeling stuck.
I left. After 20 years, I filed for a divorce due to stalking on the part of his family. They'd harass me at work until I lost jobs. They'd harass me at college. They'd harass my friends and family. I found GPS boxes on my car and caught various in-laws breaking into the house. My ex husband said he didn't know why they were harassing me and claimed he didn't talk to them. One day, he admitted to giving them keys to the house and not telling me about it.
I divorced him three years ago. The stalking continues. Worse, he NEVER moved out of the house after our divorce. Before we divorced, he'd leave for weeks at a time. Afterwords, he won't even pack. He gave me the house because he spent $60K of our retirement accounts and didn't want to account for the money. I signed what he threw in front of me because I was lucky to get it.
I finally was able to get a job, despite being harassed and blocked in my driveway when I needed to leave for interviews. The job has excellent security. The HR Manager was a stalking victim, so I'm safe at work. After a few months, I started calling lawyers to try to find a solution that would ease him out of the house. I had someone call me pretending to be with a certain law firm. I told this woman everything, the next day my ex "lost" his job. I only found out the call was fraudulent when the real attorney called me and said no one from that office had called me before.
I got a new phone he doesn't know about.
Now, he expects to stay here until he finds a job but he's not really looking. Some of our neighbors have offered him interviews but he has never followed up with them.
I'm stuck. I'm trying to be fair but it's tough. With each stalking incident, my ex-husband claims he's being victimized by his family. The cops say he's doing it to mess with my head. I'm frustrated. He claims he has no where to go. I don't want to throw him out on the street but I can't take the BS anymore.
The people at the shelter say that it is rare for an abuser to refuse to leave. I'm wondering if I should just sell the house out from under him so that I can get away.
Sometimes we can try to get away but they won't leave us alone.
I am 20 years old and have currently been in a relationship with my boyfriend for 3 1/2 years. He is extremely verbally and mentally abusive, but I can't seem to find the strength to leave. I keep thinking that one day he might change. He calls me lazy, bitch, cunt, immature, he always says I'm being ridiculous and he never sees that he does any wrong. He has told me that every fight that we have had is all my fault and that I'm pshyco. He never feels like he needs to apologize for anything. He's never actually hit me, but when I have got mad in the past and when he would think that I was going to hit him, (which I never have, just when he would assume I was going to hit him) he would grab my wrists and pull them back behind me and pull my arms up to where it hurt.. and he has also made comments in the past like "if a girl ever hits me I will take her to the ground or knock her out" and he has also said that if a girl hits him that it's okay to hit her back. So that definitely worries me a bit. I have really bad anxiety problems and he pretty much just makes fun of me for it. He thinks it's no big deal and when I start having a panic attack he gets mad and starts yelling at me and says I'm over reacting. And the list goes on I'm just getting so tired of dealing with this everyday. Every day I wake up i hope and pray it will be a good day but he is always in a bad mood so I'm beginning to feel hopeless that this relationship is going to work. When I try to leave he will promise things will change and he will threaten to hurt himself which he has tried to harm himself in the past.. I just don't know what to do anymore :(
Holly, my now ex is a criminal justice major with a god father as a judge & mother working in the court system. Unfortunately, I was coaxed into believing that there were no grounds for an arrest after being pushed to the floor & kicked, then smothered when I began screaming because he blockaded the only exit from the apartment. Because there was no physical evidence, and upon questioning my ex abuser he knew exactly what to say & not to say, to actually make ME look guilty. This is my second day after moving out from our apartment, and I pray I have to the strength & courage to continue on without him. I do not however have any courage to press chargers, as I know that if I did I would be either ruining his life or definitely losing a case in court. I have only kept two incidences on file of abuse, and one is a fading hand print bruise I took too long to capture. PLEASE TAKE RECORD OF YOUR SUFFERING BECAUSE IF YOU DO FINALLY HAVE THE COURAGE TO LEAVE AND PRESS CHARGES, THE COURT SYSTEM SUCKS AND YOU WILL NEED A LOT OF EVIDENCE BECAUSE ABUSERS KNOW HOW TO MANIPULATE YOU AND ALL THOSE AROUND HIM.
I've been with my partner for almost 4 1/2 years. She isn't abusive or violent she actually treats me fairly well. I've fallen out of love. I've told her I don't want a relationship anymore and I'm not happy. I've haven't said I'm not in love but I thought that went without saying. I've told her I'm unhappy in every conceivable way possible. She manipulates me and guilt trips me and makes me feel bad about it. I honestly don't know what to do or how to leave. She handles most of the financial stuff I'm 23 she's almost 30. I've told her I'll stay cause I owe her that much since she hasn't really done something specifically to make me leave I've just fallen out of love. What advice does anytime one have? I'll take anything.
I was in an abusive relationship for 8yrs with my kids dad then I finally got out of it when it started getting physical and he found someone else so that helped me get out of it. I met someone new 4 months after my ex and I broke up and I thought this new guy was the man of my dreams he was such a charmer then I got pregnant 7 months into our relationship. Then we got a house together and I had found out he had been cheating on me then all the verbal abuse started happening then as soon as I found out I was pregnant with my second child with this guy he started getting physical one day he made my face all nasty and it was Christmas Eve and I had to face his family it was so embarrassing I kept trying to hide the marks on my face from them. I ended up losing my baby at 17wks gestational. I got pregnant 6 months after losing my baby and I'm currently pregnant 3 months now and his abuse still is happening it seems like it's getting worse by the week, he hits and pushes me and him calling me names it's really hard to deal with and put up with it but I'm stuck and have no where to turn I shunned most all my friends to I feel like a complete loser and if I leave this guy my fiancé id be homeless with my 3 kids and 1 on the way in October. I know what to do but it's easier said then done. People tell me to get out but they aren't in my shoes and they have no clue. Sometimes I just wish I were never born. But I thank God for my children they are the ones who keep me going day to day.
I am turning 81 in one month. Married for 19 years. I never realized what was happening to me. I am at the point of thinking what the hell, I may as well take all the sleep med and just sleep. At my age what can I do. I am on a leash so to speak. He has control of all major finances, i have a meager acct with less than 1,000 dollars. I think he used to be nicer years ago.now he is Dr Jeckle and Mr Hyde. It has become unbearable. I am totally consumed by someone I don't know. He is 13 years younger so it is not old age. When I married him I was a successful realtor, I owned several properties and money in the bank. I was foolish,I did not think of my financial position. I thought he was secure, recently divorced. I did not know h was 60 thousand in debt. This story could go. And on. I finally cashed in or sold my properties and used it for our enjoyment, home, improvements, car, etc. I have nothing left. I have no relatives to turn to. I am lost in this hole of my life. Lots of young people write on here. I am writing to tell them do not try to make it better, it is impossible to live with any abuse. Perhaps had he hit me just once I would have been gone. Instead, I live day to day, hour to hour, and yes minute to minute wondering what did I do to set him off. Young people LEAVE now.
Kellie:
The lead complainer on your website to click on to it is MY WIFE'S name !!
It was posted 5 months before she did her dog and pony show for the police other than our home of 35 years and a 37 yr relationship including then over 33 yrs of marriage and you tell ME you'll not respond ??!!
My woman- my wife- I gave every sinue of my soul to - yet you tell me I need help(LOL) !!
When are you going to 'get it' Ms latter day Ann Landers - you're a man hater.
I could give better advice in a proverbial stupor than you have at now 71 yrs of age having done my all for a good woman beseiged by medications- making her brain fried with her refusal to go back to a neurologist and you give ME advice !!
Tis to weep such as you these poor REAL cases of abused women go online looking for when REAL help is already available.
You see Kellie in our Canada it's FREE !! Whereas in the USA it is NOT !!
You're barking up the wrong tree with me - BUT - thru your site I picked up on the fact that my wife was already MIA between her ears on all the medications LONG before I became aware !!
Her original post is not up here and I've not seen it but her name is there in your site - big and bold !!
It IS my wife and BOY oh BOY did you 'buy' into her bs and bafflegab when in its entirety it's pure unadulterated nonsense to the nth degree Kellie.
WHAT day u now ??
Regards - Mark Baigrie - damaged almost beyond repair by a lying highly medicated wife looking for an OUT when the only one she EVER needed was ME !!
I WAS there 24/7 - what more can a man do ??
C'mon now Kellie - how about some backtracking and ADMIT that a LOT of women take advantage- be it because they have been adulterous or just plain stupid or of course on so many meds the REAL woman they were simply left the building and slammed the door in their living man's face in the way out(to call the cops).
Fess up Kellie or ur as phoney as a 3 dollar bill.
Holly - My wife was not home when she made her infamous call to police.
I was NEVER asked squat when they came to our home to arrest me - no questions asked.
I didn't know where she was - she just did it. 69 yrs old - loaded with meds for A-Fib and COPD for a few yrs by then.
Meds are anticoagulants and blood thinners amongst others.
She obviously easily marked herself up - ended up at a mutual long time lady friend's place - did the dog and pony show and got away with it.
The police investigate completely - I don't get arrested - that's the whole point here - ANY woman can do that and get away with it no matter WHO the guy is !!!!!!
You understand or is your female head buried in the sand !!??
It happens a LOT and proper investigations MUST be the order of the day because many, many women do this Holly.
My wife was wrecked in meds- had no real idea what she was doing and literally told one of our daughters in law that she never should have done it the very next day or shortly after that.
She had NO idea that once the police decide to arrest a man - the woman has no way to reverse her foolish actions when it was an old woman like my wife simply POd because I called her out for her smoking when her lungs were shot and drinking when the meds made her crazy when she did-
- unlike before when a couple- three glasses of wine was ok for her.
With the 9 meds a day for A-Fib and a strong expensive bronchodilator dose every morning for her less than 'working' shot to hell lungs-
- she turned into a woman I did not know after 31/2 decades. YOU tellME Holly - what can a man of 70 yrs do when his wife is a bomb waiting to go off and she refuses to go back to a neurologist after a STROKE !!??
Yes - a TIA - Temporary Ischemic Attack - this guy - ME - took care of her 24/7 - and what do I get for it when I scold her for disobeying dictor's orders - a night in jail and now 20+ months of hell !!
What say you lady - I've told the truth as a loving caring man and a sick old woman I loved dearly takes me down in one fell swoop !!??
I rest my case for those men of us done wrong by bitchy old women like mine who darned near smoked herself to death and WHO suffers for it Holly - the MEN - that's who !!
Mark
I have been married since April 2004. While we were dating my husband was kind and considerate. We had long conversations and made plans for the future. He seemed like my soul mate. After we got married things started to change. We have very little debt. I had 6,000dollars in the bank when we met. We went to Europe about 6 mo after we got married. The trip was horrible. We visited 5 countries by train. He would make me wait in line by myself to buy the train tickets at each location. He would sometimes just disappear and I would look for him for up to an hour. When I finally found him, he would say he was looking for me. He was distant during the trip making curt remarks and showing no affection. I would ask him if I had done something wrong and he said "no". I asked him why he was acting this way and he would say, "what way?" This went on the whole 2 weeks we were there. When we got back home his mood miraculously changed and he was back to the person I knew. This lasted a couple of weeks and then he became moody again. He was distant, hateful and making sarcastic remarks and giving me these weird fake smiles. When we were around family or friends, he was nice to them and to me in front of them. Then I had to have surgery. We had made plans to go to California. After I had the surgery, he said I couldn't gO and that he was going without me. I came home from the hospital after 24 hours. I had a 7 inch abdominal incision. He took 3 weeks off work to "help me". 2 days after I came home, he told me to cook for him. Then when I was done, I had to sit down because I was in pain. I can't take pain medications due to having reactions to them. He came in and told me that I needed to come outside and get on the ladder and help him put the roof on the shed. I told him I didn't think I should get on the ladder. He got angry. I got on the ladder and helped him. The next day, I asked him why he was telling me I couldn't go to California, he said we didn't have enough money. I cried. He became angry and bent me over and put me in a headlock. I was in a lot of pain. He lies, he plays mind games. We have high school aged grandchildren now. I have worked all my life. I have earned 2 college degrees while working. He didn't go to college. about 6 weeks ago he told me I could retire in August while he was in a good mood. After I had told several people about this, he said, "how the hell do you think you are going retire?" I told him it was his idea. He said I was stupid for believing him. He also said we were going to Ohio for the weekend and 3 days later asked me where the hell was I going to get the money to go. I told him at that point, I didn't want to go. He asked me to sign up for vacation at work. I signed up for a week in July. He kept telling me he couldn't remember which dates I asked for and then 2 days ago said his boss denied it. I asked him did he sign up for any vacation time (he usually does tell me until a week before he takes off so that I can't ask for the time off. He then to,d me he has requested 2 other weeks off. I feel lonely and that he us using me for the money I make. He has even been treating my family members badly. He went on a fishing trip with my brother in law3 years ago and acted horrible. He would disappear, play mind games, took the longest route to get there, almost made them late to go out on the big fishing boat. My brother in law will never take him again. I feel I need to leave him but am so beaten down and feel too old to start over again.
I have been with my husband for 28 yrs and he has always been extremely jealous and controlling. Which after reading different info I find out is a warning sign. He is also delusional he accuses me of cheating with all his friends the gas station guy anyone that walks past my work it's all very crazy I am afraid of him even though he usually is not violent with me but I want to leave so bad And wen I try he usually threatens me or bullies me into staying the emotional abuse is so bad I have actually considered hurting myself to make it stop. I really don't get it in every aspect of my life I got it but wen it comes to him I have no self control please help u need to leave
You mentioned taking that leap of faith, I believe, and just leaving. Let me just say, I can hear God telling me what I have to (also need to) but have to do; "get away from him now! "
But how to find the courage to just "trust and obey"? It's so obvious that I'm being verbally/mentally abused and I'm going crazy. I pray and pray and sometimes I find the courage to make him go. I even pack his things for him and then I get hoovered back in.
Can you help me figure out how to just have enough blind faith? I feel so stupid for falling into this mess and even crazier because I can see it, feel it, and know what to do about it... but I'm so scared for myself and my 2 kids (not his) of being homeless and losing even more of my esteem than I already have.
I posted on Nov 23rd/15 about my wife of now 35+ years. WHY no comment 'Holly' regarding LIES women tell that get men arrested for something they never did ??
You pander to females but when a REAL man comes along you bury your pathetic head in the sand !!
IT HAPPENS Holly and YOU had better recognize it for what it is when two long married people - the woman is on copious meds - drinks too much and then does the guy DIRT and gets away with it !!
ANY woman at ANY time - in Canada at least can get ANY man arrested and they simply take him away in cuffs - without proper investigation.
My wife did that to me LONG before her pathetic lying post from early 2015- when she lied to police in June of 2014 and posts so long after- narcissist or WHAT ??
Pathetic at best. I gave her 37 yrs of my life - took her from NOTHING and made a life for her - FACT Holly - get over yourself and defend the MEN for a change !!
You're welcome Holly !!
I'm in the same exact situation, i met my boyfriend when I was 15 and now I'm 20 and he's abusive in every type of way but refuses to accept it and just calls me crazy and says I'm making things up and that's how all guys act. He's always putting me down calling me every name in the book and sometimes puts his hands on me but it's always my fault for making him angry. I love him and I know I should leave but I find it extremely hard and when I do try he says he will Change or he just runs off to other girls. I just feel really stuck and like I'm the only one who cares in this relationship. I bend over backwards and he never gives me anything back in return.
I've been with my boyfriend for 6 years and I'm only twenty but i feel lie it isn't possible to leave. I've tried to before and he's threatened to kill himself or just won't leave me alone and i really don't want to get anyone else involved.. We have a lot of history and i went through a year being depressed when he first started verbally abusing me. He's just always blowing up at anything i do that he didn't like and saying it's all my fault that I'm depressed because i won't change for him. He airways calls me stupid, bitch, dumbass, immature, disrespectful and other stuff and acts like he never does. I just don't know how to leave and I'm really afraid to but I'm also really afraid of what will happen to me if i end up with him.
I've been with the father of my children for almost fifteen years. You would think the longer the relationship is the more stronger it should be. But it's not. I pray to god every night for him to remove me from this situation. He calls new names in front of my children and had even said he hate them and call them stupid and dumb. We've even been physically fighting and I'm tired! I want out. But why should I have to leave my own house and relocate my kids again just to get rid of him? Every time I tell him I want him out he threatens me with dcfs and the department of human services.I just need some real advice without being judged.....
I need help. What can I do. I was in a abusive relationship for about 3 years. I left him in 2013 with my 3 year old and a small bag of cloths while he was out drinking. I moved back to our home town in 2015 to be close to my teen son and to provide live in health care for my young daughters paternal grandmother who suffers from alziemers. It was fine at first but the family allows him come in and out as he pleases with his word he isn't drinking. He will be here a day or two than he will start on the pills or drinking. He mentally breaks me down and in the recent past when I said something defending myself he sat on top of me with his knee in my face choking me. He's never hit me in front of my daughter but he has cussed me an belittled and trashed me where she can hear it. Shes now starting to call me names. He has even started talked badly to her and called her names. I need to know where I can get help to get out of this situation. When we began dating I had a decent home, a nice car and a good job now I have no money, no transportation to help me sustain a job, no family that can help. He slowly stripped it away along with my self worth. Any advice or suggestions would be a blessing.
I've been in this relationship for 6 years and I am just drained. I have no energy physically or emotionally to keep dealing with my boyfriend. We have a 4 year old daughter and now that I had a plan to leave in motion I find out I'm 2 months pregnant. I'm so angry at myself for letting my life go down this road. I have no one to turn to or go to . I'm all alone. I've seeked therapy and church but nothing has worked. He tells me if I leave he'll find me and kill me. I don't know what to do ....
I'm in a bad relationship he starts fighting with me over stupid stuff we been together 5 years I have been hurt alot since we moved in with each other. Never know if it's going to be a bad or good day always worried. I know I got to get out but no where to go don't make alot of money so how can i get a place scared me and my kids will be out on the street homeless idk what to do. My kids want to leave but where will we go? He always says I'm messing around and I'm in the streets I only go to work and home don't have any one here all alone no friends so stuck lonely
breaking up is very difficult, Especially for someone who is suffering for abuse for too long. Its very important to leave that relation for the sake of your future for your children's future. Read some motivation magazine. Here is my favorite christian magazine http://www.mannaexpressonline.com may it will helps others.
Hi,
I genuinely need some advice. I am in a relationship with a married man. We were working in the same office, his wife is also in the same company. Me and partner had gone on a office trip on our return we found out that there were rumours about us, however it was not true at that time. My partners wife made a mess the workplace and at home and he finally left her after which we started dating. My partner has physically abused me twice, the second time was quite severe but he said he was completely drunk and didn't realise it. I tried to leave him but he begged me to stay and said he would kill himself as there was no one he could go to. We have had horrible fights in the last one year of our relationship he keeps talking about my past although I have not done much even though he has had serious relationships himself in which his ex got him arrested once too. My partner in every single fights keeps telling me how he has left everything for me, he has now started the process of divorce in hopes of ur getting married. I am confused what to do as he is really doing all of this to be with me and if I leave him then I don't know what will happen to him. I am not sure if he will abuse again because he was very repentant but I still feel scared whenever we fight. I really need some objective advice. Please help soon
Sammie,
They always zero in on the Masters, don't they? So did mine. Like the name of the degree threatens them..
I don't understand, too polite to say anything about the bruises on your neck, hand print bruises no less. I pose this as a question for society.. When did "polite" become turning a blind eye to someone's pain? I am not judging anyone. I wonder if I would have done the same?
Read your last 2 paragraphs as if someone else had written them. What advice would you give that person?
Imagining a friend in my situation helped me. The advice I came up with was far more protective and empowering than the way I had treated myself. It opened my eyes.
I hope it helps you.
I read these comments and know I am looking in a mirror.
Almost 15 years of daily belittling and bullying. It is so much easier to just give in and let him have his way. Even then, he is not satisfied.
Everything is everyone else's fault. A trip in the car with him is pure torture. It begins with discussing how each of our employees have an attitude towards him, or are screwing us. Then it moves to his former employer and how he was cheated out of the job he deserved, then it is my worthless daughter, then he starts on all of the things I haven't done and how I have let him down and I won't listen to him.
My one place of solitude was church. He goes with me now then constantly belittles me by saying "You didn't hear a word the Pastor said" in his message.
I put on a brave face in public because I do not want people to know the hell I live in. I am embarrassed that I have allowed myself to be in this situation. Plus he will publicly humiliate me or make me look stupid.
He is a textbook abuser. We were married 2 months the first time he shoved me and held me against the wall by the neck. 3 months later I found the emails where he was communicating with an online dating site and on-line chatting with 3 different women. Then I accidentally found the porn sites. His response? "What are you going to do? You could ruin me."
Over the years the abuse escalated. He usually left bruises in places where people could not see them or I could hide them with long sleeves and plants. Then he blacked my eye, choked me and physically injured me. It was difficult to hide that. The thumbprints on my neck and black eye were obvious. People knew. They were just too polite to say anything. It has been a couple of years since he hit me, but I know it is coming. As my therapist told me, when he threatens me, he is "firing a warning shot". Eventually, he will hit me again. The anger he has at life is bottled up inside of him and eventually he will erupt and I will be the target.
We have a business with employees. they depend upon us for their livelihood. I feel like if I leave, then they will be hurt. They do have a bad attitude towards him because of the way they have seen him scream and yell at me.
Our business has been successful, but not because of him. He spends very little time working in it, but spends the money. Every year, we have had to dip into my retirement savings to cover expenses, with the promise that he will pay it back, but he never does.
We are both well educated and respected members of the community. I am working on a Masters degree. He seriously asked me if the only reason I was getting a Masters was because he has one. I was dumbfounded. How do you answer that kind of accusation?
I have come to realize, that all of the material things we have mean nothing. I just want to be away from him. We have amassed considerable assets. In the past I have not felt it was right to just walk away from everything I have worked for. I continue to be delusional by telling myself it will be better once we get past....... But it never is. In fact it is usually worse. He has become more controlling over the years.
I don't even recognize myself anymore. The stress of constantly walking on eggshells is killing me. I feel like I am suffocating.
My biggest fear is I will stay too long. That the next time when he loses his temper with me, will he seriously injure me or kill me?
I haven't felt "like myself" in so long, I am not sure what it even feels like. I want to smile again. I want to feel joy in my heart. I want to look forward to each morning, rather than dread another day in misery.
You are all out there too! I feel so alone but there are so many of us. I didn't know. I am drinking too now, more than i used to. When he starts drinking and turning ugly, i start too. I am ugly now. I drink to escape. It's too hard. I know the logical thing to do is leave. My kids are grown now (no longer have that excuse), but i still don't leave. There is never going to be "enough money" but i still stay. I just keep making excuses because i am so tired. And i feel like i am losing this battle. I want someone to save me, but i know i must save myself. The abuse is not physical, but deeply emotional, mental and verbal. I don't tell anyone because they would tell me to leave, and i just can't. And i don't know why.
I am 32 years old awake at 12:38 am. Today was the worst. Hes been abusing prescription meds and on an occasion alcohol as well. Hes 29. He kicked my purse onto the floor and kicked the wall and damaged it. He knocked over the decorative tree and the bulbs shattered and went everywhere. In a panic I ran to the next door neighbor to call the police and once the police got there he acted all calm and everything. Like a totally different person. But not remorseful in the least. I was so close to leaving him today. Worst part was I told my family and now they all think I'm goimg to file an emergency protection order against him. And I was going to. I was so close..right there on the edge and then at the stroke of Midnight i punked out. I freaked out bc i have a panic disorder and i can't stand to be alone bc my panic attacks are so bad they feel like heart attacks. I just didn't want to be alone. But now. Hes on his way home. I know its going to get worse. I want so much to escape this. I want someone to save me from him. He pulled his typical manipulation which is when after i try to play hard ball and lay down the law, he turns the tables on me and tells me hes leaving me because of how awful and unsupportive i am. Which of course makes me feel like I'm the problem. And then i feel like everything is my fault. That i cause all of our fights. He says he feels like hes never enough for me, that being drunk or taking pills is just who he is and i should accept him. Worst part is im fearful of losing my family. They're the only ones i have left in my corner. My best friend left bc she said she couldn't stand to see me go thru all of this pain. The pain of losing my closest friend was like a death. Cried for days. If i lost my family i really think I'd lose my mind altogether. God please send someone in my life to save me from this nightmare.
Leave a reply