Depressed? You're Not Weak, You're Strong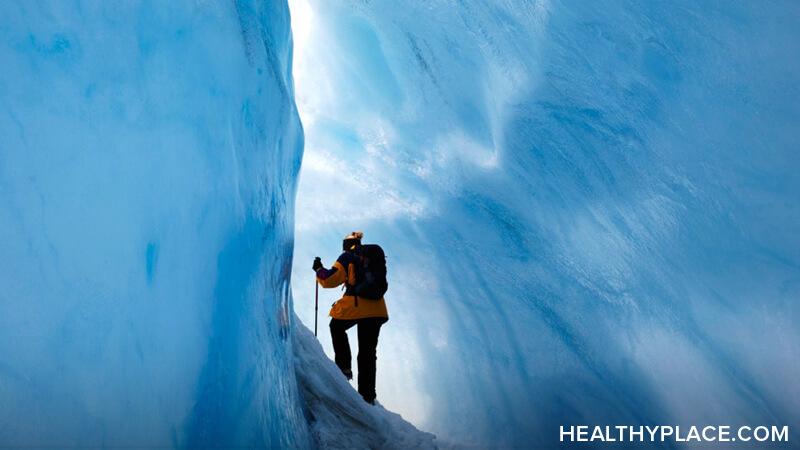 It's a common assumption that depression affects those who aren't strong enough, also known as people with depression are weak. What's worse is when people with depression themselves blame their lack of strength for being the reason they are depressed. But the truth is that depressed people are strong, not weak.
You Aren't Weak: Depression Doesn't Discriminate
I've seen and heard of people from all walks of life--irrespective of factors like age, race, gender, religion, profession, appearance, fame, or success--struggle with depression. And I'm sure you've observed this phenomenon as well. The reason behind this is plain and simple--depression is an illness, a disease of the mind. If cancer doesn't discriminate, why would depression?
Anyone can be depressed, even if they have everything going for them. After all, depression doesn't always show up for a reason. Even if it does show up in your life due to some disturbing or stressful life event, it does not mean you are not strong enough. When we beat ourselves up for being blue, I've realized that stigma, self-stigma, and stereotypes are typically to blame. 
Realize What Makes You Strong, Not Weak Because of Depression
Depression is potent because it limits one's capabilities. For me, it impacts my peace of mind, productivity, energy levels, and income, among many other things that matter to me. Indeed, the blues have negatively affected my quality of life and sometimes, depression makes me feel weak. While healthy coping mechanisms have helped me function better, there are times when I catch myself wishing I were not "so mentally weak." 
But the thing is, spoonies like you and I are much stronger than the normies. We are pushing forward and living in spite of all the difficulties the black dog called depression throws in our path virtually every single day. The fact that we are trying to live our best lives with serious issues like suicidal ideation, brain fog, and anhedonia bogging us down makes us strong. In fact, we aren't merely strong; we are brave warriors. 
Help Yourself Defeat Stigma
Sadly, this knowledge alone cannot save you--especially when people around you are busy perpetuating toxic stereotypes. It's important to have a system in place when you feel too tired or inadequate to carry on. Check out the video below to know how I build myself up when depression tries its best to tear me down. 
What do you do to ensure you feel good or even okay when depression hits? Please let me know in the comments below. 
APA Reference
Shaikh, M. (2020, August 19). Depressed? You're Not Weak, You're Strong, HealthyPlace. Retrieved on 2023, December 6 from https://www.healthyplace.com/blogs/copingwithdepression/2020/8/depressed-youre-not-weak-youre-strong
Author: Mahevash Shaikh
Hello. I'm a depressed person who has gone back on antidepressants this year. I'm in one of the healthiest relationships of my life. I'm currently working (which for an actor, can be a huge feat in itself) and I finally feel happy… even with the uncertainty of what's next career wise. My mother, who I believe to be strongest person in the world, told me I was fragile today. It cut like a knife. I felt all my negative thoughts flood back in bc I usually take what she has to say to heart. I don't have a lot of close friends so I resorted to google to find anything to contradict her claim. This helped. Thank you.
I wish I could feel strength
Most days I wish I didn't exist.
This is a beautifully honest read and holds so much truth in it! Those living with depression are often moving through daily life with the additional weight of their depression without others even knowing it. Anyone can suffer from depression. I love that you made the point to say it doesn't discriminate, there is no "outsmarting" or "overpowering" it. Everyone's experience with it is different and those facing it are doing so with great strength, even on days where it doesn't feel like it.
Thank you, Lizanne. It's wonderful that there are therapists like you who truly get how hard life with depression is.
Leave a reply