Reasons for Living Can Prevent Suicide During Depression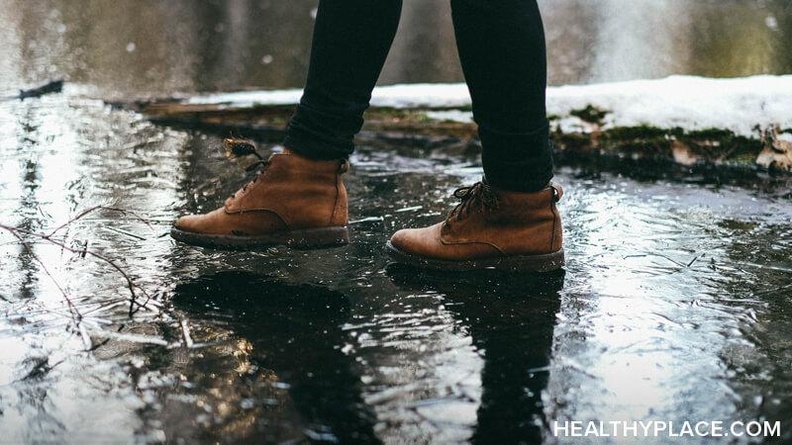 Researchers uncover why many people don't follow through on suicidal thoughts and feelings.
Many people don't act on suicidal thoughts during depressive episodes because of inner strengths, or protective mechanisms that often "kick-in" during times of crisis, according to a study published in the July 2002 issue of the American Journal of Psychiatry.
The investigators studied 84 patients with major depression of whom 45 had attempted suicide. They found that the 39 who had not attempted suicide scored high on the Reasons For Living Inventory, a self-report instrument which measures beliefs that may help a person overcome suicidal behavior. The 45 who had attempted suicide scored high for hopelessness, their own perception of depression, and suicidal thoughts.
Researchers from the New York State Psychiatric Institute, Columbia University, and University of Pittsburgh found that examining survival and coping beliefs, responsibility to family, child-related concerns, fear of suicide, fear of social disapproval, and moral objections to suicide can often offset the perception of hopelessness a patient might have during a depressive episode.
"That perception of adversity or despair -- as opposed to the actual adversity itself -- was an important determinant of suicidal thoughts during depression," said lead researcher Kevin M. Malone, M.D.
"We suggest that Reasons For Living may be clinically useful to assess suicidal patients, and recommend that ways of using the RFL construct within psychotherapy with suicidal patients be explored," said Malone. "Basically, this confirms common sense, but doctors need to look for reasons patients should have hope."
The National Hopeline Network 1-800-SUICIDE provides access to trained telephone counselors, 24 hours a day, 7 days a week.
Or for a crisis center in your area, visit the National Suicide Prevention Lifeline.
APA Reference
Tracy, N. (2022, January 10). Reasons for Living Can Prevent Suicide During Depression, HealthyPlace. Retrieved on 2023, December 8 from https://www.healthyplace.com/depression/articles/reasons-for-living-can-prevent-suicide-during-depression
Last Updated: January 16, 2022