Does Exercise Really Make a Difference in Reducing Depression?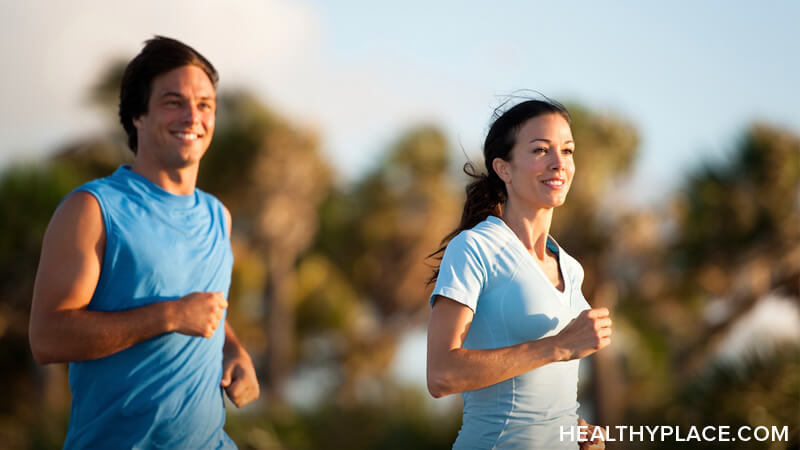 Exercise can improve depression symptoms. Find out more about depression and exercise as part of your depression treatment program.
Gold Standard for Treating Depression (part 17)
Like sleep, exercise can help regulate the brain chemicals that cause depression. Exercise often feels impossible when you're depressed, but it's imperative you at least get out of bed and take a walk. You can get outside and walk in one direction for ten minutes and then come back for ten.
This is an easy way to get a daily walk into your life. It's especially helpful if you can take this walk in bright light with a friend. As you walk, you can say to yourself, 'I'm treating my own depression. I'm going to feel better after this walk.' Walking with a friend helps as it means you can't back out because you just don't feel up to walking.
Many people don't want to get out and walk, but few say, "Wow, I wish I hadn't taken that walk today." It's important that you don't listen to the thoughts that make it feel impossible to exercise. Exercise is possible. You just have to get out and do it no matter how you feel.
video: Depression Treatment Interviews w/Julie Fast
---
---
APA Reference
Fast, J. (2009, January 1). Does Exercise Really Make a Difference in Reducing Depression?, HealthyPlace. Retrieved on 2023, December 11 from https://www.healthyplace.com/depression/depression-treatment/does-exercise-really-make-a-difference-in-reducing-depression-gsd
Last Updated: May 17, 2019