Depression and Loneliness: A Terrible Combination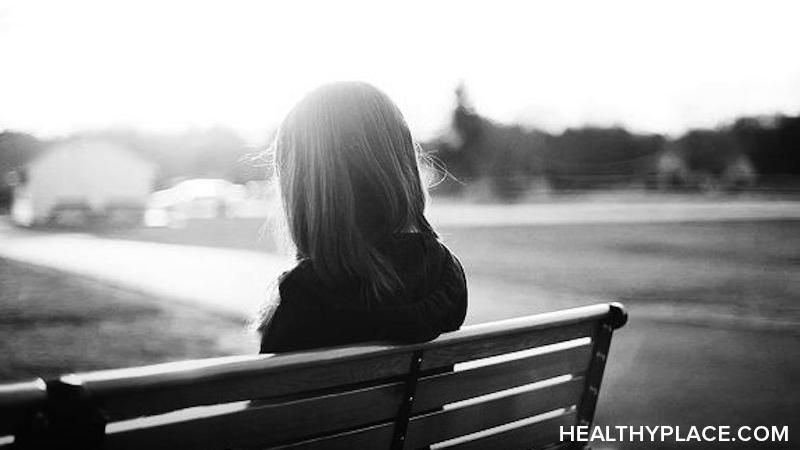 Depression and loneliness is a combination that can have serious consequences for someone with major depression. When someone is depressed, they don't feel like interacting with others and they begin to isolate themselves from family and friends. Depression and loneliness can easily feed into one another, creating a bleak circumstance for the affected person. Whether the depression stems from loneliness, or the loneliness occurs as a result of the depression, the combination of the two can cause a great deal of pain and suffering.
Dealing with Depression and Loneliness
Dealing with depression and loneliness can be a challenge. Each condition on its own can cause a person to have negative thoughts and feelings about his or her own self-worth, self-esteem and self-value. When a person is depressed and feeling low, they develop a poor outlook on themselves, the world and the future. As a result, the person will withdraw from friends and family, isolating from the very people who could be supportive and helpful in dealing with their depression and the ensuing negative thoughts.
On the other hand, when a person feels lonely, it can cause them to feel depressed. Loneliness is a difficult emotion to feel. People by nature are social creatures. We crave companionship, love and affection to thrive. When we do not have the ability to build and maintain deep and meaningful relationships or are confronted with a situation in which we are separated from our friends and family, it can have a strong negative impact on our ability to cope with day-to-day life stressors. When that happens, it is not uncommon for depression to start creeping in.
Regardless of which came first, the loneliness or the depression, dealing with both poses a challenge. They threaten a person's overall quality of life. Here are other symptoms and behaviors that may accompany depression and loneliness:
Anxiety
Isolation
Withdrawal from family and friends
Crying spells
Anger outbursts
Behavioral issues
Negative thoughts
Extreme sadness
Insomnia or hypersomnia
Fatigue
Each of these symptoms and behaviors add fuel to the depression fire. For instance, with depression and loneliness, there's no one around to counter negative thoughts or encourage you to get the professional help you need. As the depression becomes more severe, it can be hard to know how to best overcome depression and loneliness and the downward spiral may continue.
How to Beat Depression and Loneliness
When dealing with depression and loneliness, feelings of hopelessness and despair increase. It can feel like things will never get better. However, that is not the truth. There are methods that can be utilized to overcome depression and loneliness in any circumstance or situation.
By following the steps below, a person can overcome and beat depression and loneliness:
Establish a support system. Consider the friends and family you feel you can trust, even if it is just to have a simple conversation. Any interaction with people will help improve loneliness, which will help ease the feelings of depression.
Reach out to professionals. Consult with your primary doctor or mental health professionals about seeking counseling to talk about the feelings of depression and loneliness.
Get yourself out there. Whether you are taking a walk, working at the coffee shop or picking up a new hobby, getting yourself out and into the world and interacting with others can help relieve your depression.
It's important to understand that depression and loneliness often operate together to worsen a person's mental health. Unless steps are taken to intervene and break the cycle, the depression could very easily intensify over time.
APA Reference
Guarino, G. (2021, December 30). Depression and Loneliness: A Terrible Combination, HealthyPlace. Retrieved on 2023, December 9 from https://www.healthyplace.com/depression/symptoms/depression-and-loneliness-a-terrible-combination
Last Updated: January 9, 2022