Eating Disorders: Dealing with Insurance Companies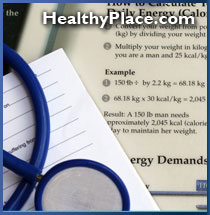 I have noticed over the years that eating disorders are becoming more pervasive and more serious, especially in the past two years. I cannot explain in words the pressure I experience as a therapist working with the people suffering from these disorders. These are life-threatening disorders and on a weekly basis I am faced with making decisions whether to send a client to the Emergency Room to check for electrolyte imbalances and possible dehydration. Additionally, I find myself requesting medical doctors to evaluate for procedures such as endoscopy searching for possible complications in the esophagus or stomach, as well as the need for the insertion of feeding tubes, and checking bone density. All of this has to be done on an out-patient basis because the patients often don't meet the criteria set forward by many insurance companies for admission into the hospital psychiatrically or otherwise. Excellent colleagues of mine, specialists in eating disorders, are backing away because insurance companies won't allow for appropriate treatment.
More frequently that I want to think I am in the position of attempting to get a client admitted into a residential program which can take up to two months. The delays are not due to waiting lists of the various residential programs but are a result of the insurance companies criteria and denial of services. This is tremendously difficult from a therapist's point of view because the client usually needs help immediately.
Not many can afford outright the cost of these eating disorder facilities (averaging around $20,000 a month) and then the real fight begins with many insurance companies. After they deny the client care the next step of their appeal process usually demands large amounts of written information from care-givers proving that lower levels of care have failed. If they do agree to the treatment then I as a care-giver, quietly suggest that the client take their time in getting the help they need because the insurance companies will usually attempt to stop treatment the minute the client has a good day. Many insurance companies hound the facilities almost daily and as soon as they hear that there is progress they refuse further payment disrupting the treatment altogether. As far as I am concerned as a care-giver this serves to set the client up for relapse and often we are back where we started.
While it is encouraging that law suits against insurance companies and letters to state government officials have produced laws in some states (like Missouri Just in March 2002) which demand that insurance companies provide their policy holders some treatment for eating disorders, the public should not be fooled! Within the past month I had a client turned down for treatment in Missouri because the headquarters for the insurance company was located in another state which had no such law.
All to often people have to take out enormous loans to get the treatment they need. This financially straps a family which is already stressed to the max. As the therapist I find myself struggling to keep the client alive while attempting to overcome the tremendous disappointments experienced by the client and their loved ones during this process. Sometimes this process sadly ends with the word "no" causing much anguish for all involved.
next: Eating Disorders: The Road to Recovery
~ eating disorders library
~ all articles on eating disorders
APA Reference
Staff, H. (2008, November 28). Eating Disorders: Dealing with Insurance Companies, HealthyPlace. Retrieved on 2023, December 11 from https://www.healthyplace.com/eating-disorders/articles/eating-disorders-dealing-with-insurance-companies
Last Updated: January 14, 2014