Do We Need Co-Parenting Counseling, Therapy, or Mediation?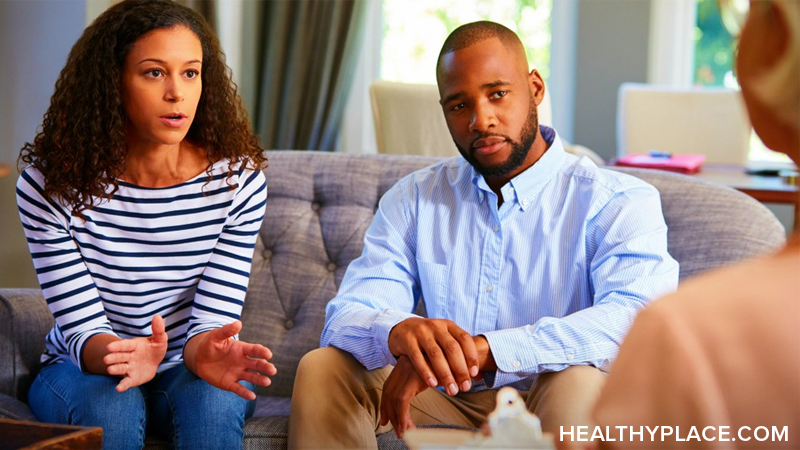 Co-parenting counseling, therapy, or mediation can be of tremendous help to parents when their marriage has ended but their role as parents continues. It can be hard to balance the role of ex-partners with the purpose of working together to create the best growing-up experience they can for their children.  For help in separating the personal relationship from the parenting one, many parents use helpful, neutral services such as co-parenting counseling, therapy, or mediation.
Communication issues and lingering conflicts can interfere in co-parenting arrangements. Difficulty separating personal issues from parenting issues is common, yet many parents purposefully choose a co-parenting arrangement that involves cooperation and growth. Because this can be hard to achieve, parents can enlist professional help.  
Co-parenting counseling or therapy (the terms are often used interchangeably) is largely about fostering positive relationships. Counselors work with parents to assist them in creating a close, healthy relationship between the parents so they can put their differences aside for the sake of their children.
Co-parenting mediation focuses less on relationships and more on discussing custody guidelines and preparing documentation for the courts. Let's dive further into these co-parenting assistance services.
What to Expect in Co-Parenting Counseling, Co-Parenting Therapy
Co-parenting counseling and co-parenting therapy are conducted by a qualified therapist with experience working with families who have experienced divorce.
Co-parenting counseling and co-parenting therapy are for parents who want to share parenting responsibilities and develop strong relationships with their children. If parents express closed-mindedness, anger, and other negative emotions, counseling may not be for them. In heated, contentious divorces, co-parenting mediation may be a better choice. But if you are interested in counseling, here's what happens with counselors or therapists.
Even though both parents are the ones to attend co-parent therapy, counseling is for the children. A counselor works with parents to benefit their children. Together, parents meet with the therapist who is a neutral party and can help them focus on kid-centered parenting plans.
During counseling, parents make and document co-parenting arrangements. Some of the discussions focus on logistics. Creating a parenting schedule can be part of therapy, as are other practical details like transportation between homes, getting kids to and from school and activities, how medical decisions will be made, and educational considerations (which school to attend, how to help kids thrive academically and socially). Parents also talk through other subjects with the assistance of the neutral, calm counselor.
Some of the topics addressed are
Putting kids first
Difficult issues between the parents (This isn't couple's counseling, but a therapist will address problems for the sake of the kids.)
Differences in parenting styles
Defining what child behavior is acceptable and unacceptable
Setting standard limits and boundaries
Decisions about what rules should be consistent between homes and which can be different
Establishing a climate of respect between parents and in both households
Fostering healthy and regular communication
Increasing problem-solving and decision-making skills
Learning to manage emotions, anxieties around the divorce and co-parenting
Strengthening parents' ability to nurture their kids despite negative feelings for each other ("Tips for Co-Parenting with a Toxic Ex")
Discussing the importance of communicating to kids that they can have equal relationships with both parents
The greater purpose to all of this is designing a co-parenting plan that helps kids feel like they are at their home no matter which parent they are with. Replacing the concept of "mom's house" and "dad's house" with "our house" is essential for an emotionally happy, well-adjusted child.
Co-parenting therapy can be very productive and foster positive relationships and life experiences for children and each of their parents. Sometimes, though, co-parenting counseling doesn't work. In that case, parents can choose, or the court might order, co-parenting mediation.
What Is Co-Parenting Mediation?
Mediation is a process that involves the creation of a co-parenting agreement.  It's a voluntary process that seeks to meet the needs of all family members, each parent, and the children. Parents create the co-parenting plan with the mediator keeping communication productive and civil as well as guiding the plan so it remains fair and kid-friendly.
Mediation helps resolve parental differences that are hindering their ability to share the parenting of their kids.  Mostly, though, the process focuses on the establishment of a custody agreement and the logistical details that go with it. In many states, a parenting plan must be filed with the court, and mediation facilitates the process.
Although co-parenting mediation doesn't emphasize relationships the way counseling or therapy does, it does have benefits. Mediators step in when discussions become heated. They help the parents focus just on their task of creating a plan that is healthy for their kids.
Developing a co-parenting plan is essential for healthy child development. Co-parenting counseling, co-parenting therapy, or co-parenting mediation can make it easier to develop the best agreement for your children.
APA Reference
Peterson, T. (2022, January 17). Do We Need Co-Parenting Counseling, Therapy, or Mediation?, HealthyPlace. Retrieved on 2023, December 1 from https://www.healthyplace.com/parenting/co-parenting/do-we-need-co-parenting-counseling-therapy-or-mediation
Last Updated: January 17, 2022