Develop Your Parenting Philosophy: Strategies That Make You Great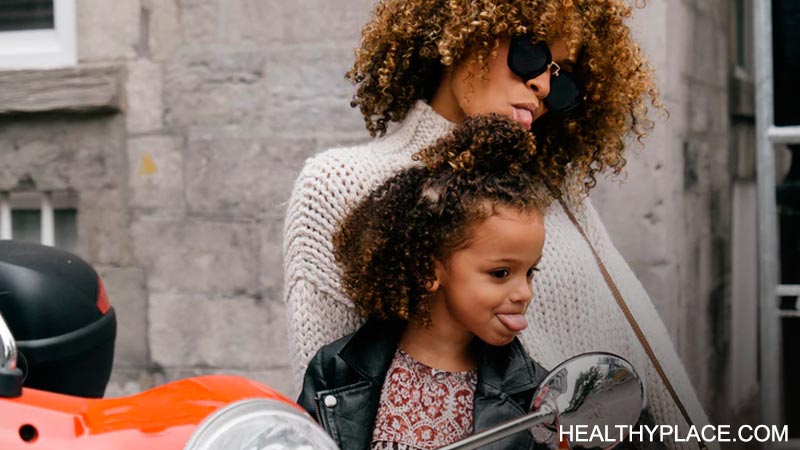 Is developing a parenting philosophy necessary, or is it just another trend that complicates family life beyond what it needs to be? Is it helpful or hype? These are legitimate questions. Let this discussion help you determine your answers. You just might find that you're ready to create and embrace a parenting philosophy.
What Is a Parenting Philosophy and What Is the Purpose of One?
Parenting philosophies are principles that let you remember and act on your beliefs about how you think kids should be parented. These principles form a belief system that you use to select parenting strategies that work for you.
Parenting is full of challenges, difficulties, and ups and downs. Having a philosophy helps you stay on track and parent your kids well despite these stressors. Parental belief systems aren't end-goals for what you want your kids (or you as their parent) to achieve. Instead, you can use your philosophy to remain true to your own principles. Many people seem to want to have input into your life with your kids. You, though, are the one who knows what's best for your kids. Rely on the beliefs you've developed to pick and choose the input you accept ("Dealing with Parenting Advice You Don't Want or Need To Hear").
Parenting philosophies can infuse your parenting with purpose. They can:
Guide your choices and interactions
Act as a set of directives that shape your decisions, rules, and policies
Describe your role as your children's parent
Make the task of parenting meaningful
Help you choose the right parenting strategies that suit you and your kids
A parenting philosophy is a framework. It provides the "why" for how you parent. This "why" fuels your "how," which is the parenting strategies you use.
Having this framework for your life with your kids is useful, but it's only as beneficial as the actions it inspires. Let's take a look at how to develop your philosophy for parenting.
Create Your Custom Parenting Philosophy
To home in on what is important to you as your children's parent, you might begin with a single word or small collection of words. Think of it as a title that sets up the rest of the statement. For example:
How do you want your kids to describe you now and when they're adults?
When it comes to discipline, what word can describe and shape your approach?
What is one of the most important values you have in being your children's parent?
Expand on your word or group of words by creating mission statements. These are excellent reminders of what is important to you and how you want to be with your children. Such statements are simple sentences defining your values and beliefs. Some examples include:
Kids aren't miniature adults and are still learning. My expectations of them will be age-appropriate.
My kids' health, mental health, and wellbeing are at the heart of my words and actions.
It's important that my kids become motivated, resilient, and compassionate adults. My decisions will support this.
You can create as many or as few mission statements as you desire. A guideline for how many to have is to find a balance between too few and too many. If you have too few, you might discover that they don't contribute to a detailed parenting philosophy; however, too many will likely become overwhelming and complex, creating the risk that you'll abandon the idea.
When you feel satisfied with your "why," your reason for doing what you do, you can add parenting strategies that become the "how," the actions you take to make your parenting philosophy work for your family. For example, your parenting style and methods could include strategies like these:
Showing your kids love and affection every day
Encouraging your kids' autonomy and independence
Fostering a love of learning by being involved in your children's education
Modeling life skills including nurturance, financial responsibility, motivation, emotional health
Building relationship skills for social health
Of course, you'll have specific activities you want to use to accomplish these and other parenting strategies and methods. One of the strengths of a parenting philosophy is that it's uniquely yours, befitting your family and circumstances.
A Limit and a Strength of a Parenting Philosophy
These philosophies are outstanding guides, but they don't guarantee that you won't make mistakes or that your kids will be perfect or that parenting will never be hard.
Your philosophy can, however, keep you more on track than off, and when you fall, it will make it easier to get back up and keep moving forward from a parenting fail. Because you have a specific drive, you can more easily resume the right course—because you know what that course is. This is ultimately what makes you great.
APA Reference
Peterson, T. (2022, January 11). Develop Your Parenting Philosophy: Strategies That Make You Great, HealthyPlace. Retrieved on 2023, December 11 from https://www.healthyplace.com/parenting/parenting-skills-strategies/develop-your-parenting-philosophy-strategies-that-make-you-great
Last Updated: January 16, 2022