HealthyPlace Wins Top Honors at the 2010 eHealthcare Leadership Awards
HealthyPlace.com, the Largest Consumer Mental Health Site on the Internet, Named Leader in Providing Trusted Mental Health Information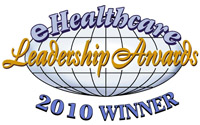 November 20, 2010—HealthyPlace.com, the largest consumer mental health site on the net with over 1 million visitors a month, received a Gold and Platinum Award in two categories recognized by the eHealthcare Leadership Awards, a leading awards program in the healthcare industry. HealthyPlace.com was awarded the Gold for Best Care/Disease Management Site and won the Platinum Award for Best Health/Healthcare Content. Both were in the Consumer Disease-Focused Site category.
HealthyPlace.com provides the most authoritative mental health information and support to people suffering from depression, bipolar disorder, anxiety disorders and other psychological disorders, estimated at 35-50 million people in the U.S. alone. Gary Koplin, President of HealthyPlace.com, says "The awards are a reflection of the hard work and dedication of all the members of our team, including our editors, bloggers, and content producers. Every day our goal is to provide trustworthy information and useful resources for understanding, preventing and seeking appropriate treatment of mental health conditions."
About the eHealthcare Leadership Awards
The eHealthcare Leadership Awards program was developed and presented more than ten years ago by eHealthcare Strategy & Trends, a leading industry resource published by Health Care Communications. According to their media announcement, 260 healthcare organizations selected from nearly 1300 entries, received recognition for their outstanding Web sites. Winners of platinum, gold, silver, and distinction awards were given in 12 categories and represented 18 industry classifications, from hospitals and health systems to pharmaceutical firms and online health companies. The eHealthcare Leadership Awards were given out at a special presentation in Las Vegas on November 17 during the Fourteenth Annual Healthcare Internet Conference.
About HealthyPlace.com: America's Mental Health Channel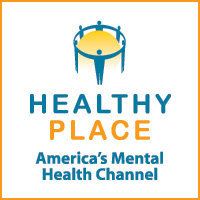 With one out of every five Americans suffering from some sort of mental or stress-related illness, HealthyPlace.com is a one-stop source for mental health information from experts and from people who are living with psychological disorders and their effects on a daily basis. The award-winning site provides up-to-the-minute information on psychological disorders and psychiatric medications from both a consumer and expert point of view.
This is the second big award for the HealthyPlace.com website in the last month. Earlier it was announced that HealthyPlace.com won 3 Web Health Awards; a Merit Award for Best Health Website, a Merit Award for Best Web Tool/Resource for the HealthPlace Mood Tracker and a Bronze Award for Best Blog.
For additional information, go to: http://www.HealthyPlace.com.
HealthyPlace Media Relations
David Roberts
media AT healthyplace.com
(210) 225-4388
APA Reference
Gluck, S. (2010, November 21). HealthyPlace Wins Top Honors at the 2010 eHealthcare Leadership Awards, HealthyPlace. Retrieved on 2023, December 4 from https://www.healthyplace.com/about-healthyplace/media-center/healthyplace-wins-top-honors-at-the-2010-ehealthcare-leadership-awards
Last Updated: January 14, 2014