ADD - ADHD Support Organizations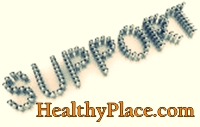 These organizations offer a wide range of information and services related to children, adolescents and adults with attention deficit disorder also known as attention deficit hyperactivity disorder.
Attention Deficit Information Network (Ad-IN)
475 Hillside Avenue
Needham, MA 02194
(617) 455-9895
Provides up-to-date information on current research and regional meetings. Offers aid in finding solutions to practical problems faced by adults and children with an attention disorder.
Center for Mental Health Services
Office of Consumer, Family, and Public Information
5600 Fishers Lane, Room 15-105
Rockville, MD 20857
(301) 443-2792
This national center, a component of the U.S. Public Health Service, provides a range of information on mental health, treatment, and support services.
Children and Adults with Attention Deficit Disorders (CH.A.D.D.)
499 NW 70th Avenue, Suite 109
Plantation, FL 33317
(305) 587-3700 (800) 233-4050
A major advocate and key information source for people dealing with attention disorders. Sponsors support groups and publishes two newsletter concerning attention disorders for parents and professionals.
Learning Disabilities Association of America
4156 Library Road
Pittsburgh, PA 15234
(412) 341-8077
Provides information and referral to state chapters, parent resources, and local support groups. Publishes news briefs and a professional journal.
National Center for Learning Disabilities
99 Park Avenue, 6th Floor
New York, NY 10016
(212) 687-7211
Provides referrals and resources. Publishes Their World magazine describing true stories on ways children and adults cope with LD.
National Dissemination Center for Children with Disabilities (NICHCY)
P.O. Box 1492
Washington, DC 20013
(800) 729-6686
Publishes free, fact-filled newsletters. Arranges workshops. Advises parents on the laws entitling children with disabilities to special education and other services.
---
---
back to: Famous People with Attention Deficit and Learning Disorders
~ back to ADD Focus homepage
~ adhd library articles
~ all add/adhd articles
APA Reference
Staff, H. (2008, December 21). ADD - ADHD Support Organizations, HealthyPlace. Retrieved on 2023, December 5 from https://www.healthyplace.com/adhd/articles/add-adhd-support-organizations
Last Updated: February 13, 2016