ADD Focus Homepage
Our Focus Is On: Helping ADD Kids Become Winners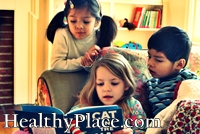 These pages provide information about Attention Deficit Hyperactivity Disorder - ADHD/ADD including diagnosis, treatment, classroom management, parent education, behavior modification, communication and family relationships. Here you will find comprehensive information, practical suggestions and useful materials for teaching and parenting children and teens with Attention Deficit Hyperactivity Disorder - ADD/ADHD.
Useful Information, Practical Solutions.
Attention Deficit Hyperactivity Disorder: What is ADD/ADHD, diagnosis, causes, long-term outlook, social problems, and much more information.
Learning Issues: What is a learning disability, dyslexia, overcoming visual - spatial problems, arithmetic disabilities, and more.
Treatments and Medications: Types of medications used for ADD/ADHD, Adderal, Cylert, Desoxyn, Dexedrine, Ritalin, psychological treatments, diet, brain research, supplements and more.
Parenting: Good parent-child communication, words of encouragement, building your child's self-esteem, behavior communication, and more.
Improving Your Child's Learning Ability: Improving: attention, concentration, reading skills, spelling, reading, math, vocabulary building, and much more.
Tips for Teachers: Classroom interventions, strategies and suggestions for specific behaviors and more.
ADD Focus Store: Books, tapes, games on ADHD, dyslexia, parent education, social & emotional development and more.
Resources: Resources and organization that offer a wide range of information and services related to children, adolescents and adults with ADD/ADHD.
---
Table of Contents
---
---
next: General Information on Attention Deficit Disorder
~ adhd library articles
~ all add/adhd articles
APA Reference
Staff, H. (2008, December 28). ADD Focus Homepage, HealthyPlace. Retrieved on 2023, December 11 from https://www.healthyplace.com/adhd/articles/add-focus-homepage
Last Updated: February 13, 2016