New Year's Resolutions: You've Gotta Want It
It's that time of the year again. Time to resolve to get healthier and get rid of the things that are no longer serving us; creating New Years resolutions.
The key to succeeding with your New Year's resolution takes more than just the desire to change. You've really gotta want it. Picking a resolution that sounds good or is what you "should" (a word I detest) do, never really works. Think about how many years you have resolved to stop or start_____, and never really wanted to make this change.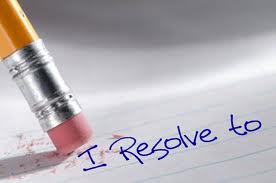 Sure, perhaps you really wanted to quit smoking or lose 10 pounds, but did you want to do the work - manage the cravings or adjust your lifestyle? Probably not as much as you did on January 1st.
Sticking to New Year's Resolutions
There are four major areas that make a New Year's resolution stick. The first three are the underlying belief you deserve it (and the success that comes with it), preparation, as well as motivation. The fourth, and most important, is the way you view and treat yourself. Your self-confidence and self-esteem play a huge role in sticking with it. They lay the ground work for believing you can accomplish it and deserve this. Think about how many people give up on their weight loss resolutions, year after year. They are super motivated in the beginning and then beat themselves up for not losing enough, eating "right" or whatever the case may be. A few months down the road, they are back where they started and feel worse about themselves. Don't let this happen to you this year. Use these New Year's resolution tools to get what you have always wanted.
New Year's Resolutions: Keys to Success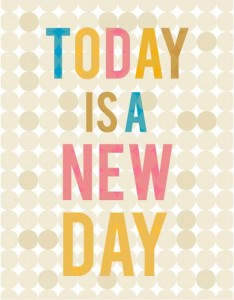 1. Identify what you want. Whether it's making healthy changes in your lifestyle, quitting your job and finding a more fulfilling one, stop dating the wrong people, or simply to be nicer to yourself, there is an underlining theme. You must believe that you are worthy and deserve these things in order for them to stick. The perfect match could walk into your life and without the belief that you are worthy of this person, you may let it slip through your fingers. Same is true with health. Don't you deserve to live a healthy, long life? Imagine yourself with this resolution achieved. What does this look like in your mind? Visualizing and understanding the blocks that have kept you here in the past are ways we get unstuck.
2. Be Nice to Yourself. You catch more flies with honey and you achieve more goals when you give yourself a break. Reminding yourself about how far you have come, rather than focusing on your downfalls or what you haven't achieved, are the keys to success and a healthy relationship with yourself. (Learn how negative thinking kills your self-confidence) So, if you pass up the donuts at your company meeting, give yourself a pat on the back. Miss a day a the gym or have a cigarette for the first time in weeks, be gentle with yourself; look how far you are coming. Be fair, long term change takes time. Remember what you would say to a friend and say it to yourself.
3. Be Accountable (to the right people). Pick people in your life or in your social network who are supportive, who believe in you, or are there to check-in. Let them know what you are working on and ask for support. A girlfriend who is trying to get in shape often calls me after she has hit the gym to tell me what she accomplished. It keeps her motivated and also motivates me to get moving. Don't be afraid to ask for help. There are others out there to help you.
4. Get Gray. Rather than black and white or all or nothing thinking, "I have to lose x pounds" or " I resolve to give up procrastinating and publish my book" look loosely goals. I cant control if a publishing company will be interested in my book, however I can resolve to stop procrastinating and start submitting more of my work to publications. If you are trying to lose weight, you can look at how many times you hit the gym or avoided the candy bowl as small successes; the gray area if you will. Noticing the gray will reinforce your goals, and help resolutions stick.
Be mindful of the problems with many resolutions, if we don't prepare for setbacks, or difficult times, we are setting ourselves up for failure. Look for possible pitfalls in your plan. For instance, you resolve to run everyday. What happens if its cold or rainy? Have a back up plan. Also, look at how far you've come versus how far you have to go. This mentality is healthier than beating yourself up and encourages healthy self-esteem.
Good luck with those New Year's resolutions. Feel free to share yours below.
Take Good Care.
Emily is the author of Express Yourself: A Teen Girls Guide to Speaking Up and Being Who You Are.You can visit Emily's Guidance Girl website. You can also find her on Facebook, Google+ and Twitter.
APA Reference
Roberts, E. (2012, December 26). New Year's Resolutions: You've Gotta Want It, HealthyPlace. Retrieved on 2023, December 1 from https://www.healthyplace.com/blogs/buildingselfesteem/2012/12/new-years-resolutions-youve-got-to-want-it
Author: Emily Roberts MA, LPC