Female, Single and Self-Confident: 4 Must Read Books
Dating and the single life can crush the confidence of many bright, beautiful and talented women. After a traumatic break-up or trying to get back on the dating scene, many women fail to reconnect with their powerful selves. They live in a place of doubt, unworthiness and lack confidence to attract the right partner or feel satisfied in their single life. Seeking a partner to complete them can have all sorts of negative self-esteem consequences (read: How to Deal With and Overcome Low Self-Esteem), when the truth is being single can be an amazing and confidence enhancing part of one's life. You get to know yourself better than ever.
Where Do Women Find Real Self-Confidence?
Sometimes even therapists need a little self-help. I've been here and thought a new relationship or partner would make me happy and more "complete". WRONG! True happiness and real confidence (read: Common Myths About Self-Confidence) came when I accepted and enjoyed my life with or without a partner. These self-confidence books have helped me, my clients, and friends reconnect with ourselves and feel confident regardless of our relationship status. They may not change your life overnight, however, they can certainly give you new ways to create more confidence and self-love in your life.
Books That Build Self-Confidence in Women
Choosing ME Before We by Christine Arylo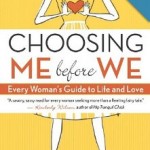 Her authentic story about finding herself after a traumatic breakup helps readers relate (her fiancé called it quits two hours before the engagement party, after 15 years together). Arylo has some great advice after working on herself through this difficult time and the idea she was engaging in relationships based on her inner feelings of doubt. "I believed I was not worthy enough to have something good. I finally saw that the people, especially the men I was attracted to, I'd been attracting into my life were reflecting how I felt about myself and since I didn't love me, they couldn't love me in the way I needed either." Arylo delves a little deeper than most by being honest about how many women are in denial about relationships being fueled by the fear of being alone and feeling incomplete. She provides self-reflecting and powerful exercises in changing thoughts to create powerful changes for the reader in quest to better love herself, rather than just finding a partner.
Make Every Man Want You: How to Be So Irresistible You'll Barely Keep from Dating Yourself! by Marie Forleo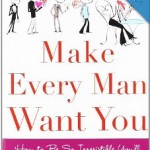 The title of this book is deceiving, as it is really about making any one (male or female) love and enjoy their life. The purpose is to teach readers that they already are irresistible when they are living in the now and their dreams. When you are happy with your life (this book is a guide) and not looking for someone to complete you, you become more confidant and attract the right partner. After reading this book and seeing Forleo speak, the ideas isn't to attract yourself to the right partner, its more about living your best life and loving your life with or without a partner. I really found value in this easy to read and laugh out loud book, it allowed me to open my mind to living in the moment.
Why Men Marry Bitches. By Sherry Argov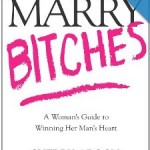 This book is not about marriage or bitches, the title more about getting it in your hands, it's alluring. It's about why single women don't enter relationships that progress. The term "bitch" is to describe a strong woman who has her own identity and is secure with who she is. It encouraging women to be strong, independent and inscrutable is sound advice, it teaches her to be assertive and put her needs first. It is a comical read, and also very effective. Skills are taught to help readers identify who they are inside and outside a relationship.
Calling In The One By Katherine Woodward Thomas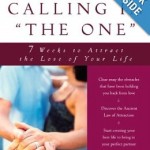 This is more of a spiritual and therapeutic read. Psychotherapist and helps readers on a course to focus on internal change rather than finding "the one." The book is broken into seven weeks of internal work, including preparing to let love into one's life, letting go of childhood wounds and loving oneself. Blending Eastern and Western philosophies, anyone who is seeking a heavier read and deep work would benefit from this book.
So open a page, see how these self-help books can help you find self-confidence in your single or dating life. You may wind up developing the most important relationship ever, the one with yourself.
Emily is the author of Express Yourself: A Teen Girls Guide to Speaking Up and Being Who You Are.You can visit Emily's Guidance Girl website. You can also find her on Facebook, Google+ and Twitter.
APA Reference
Roberts, E. (2013, September 4). Female, Single and Self-Confident: 4 Must Read Books, HealthyPlace. Retrieved on 2023, June 5 from https://www.healthyplace.com/blogs/buildingselfesteem/2013/09/4-must-reads-for-being-single-and-self-confident
Author: Emily Roberts MA, LPC
Here is another great book to read: Having Sex, Wanting Intimacy: Why Women Settle for One-Sided Relationships by Jill P. Weber
This article does a great job describing the importance of learning to first getting to know yourself as a women before jumping into a relationship. It's so important that we take the time to understand who we truly are out of the context of relationships so that we have the chance to set our standards higher and by doing that we find that we attract a higher quality person in relationships. Just know that you can be ok by yourself and give yourself the love and time you need and deserve.
Leave a reply