Negative Thoughts Consuming Your Mind? The G.L.A.D. Technique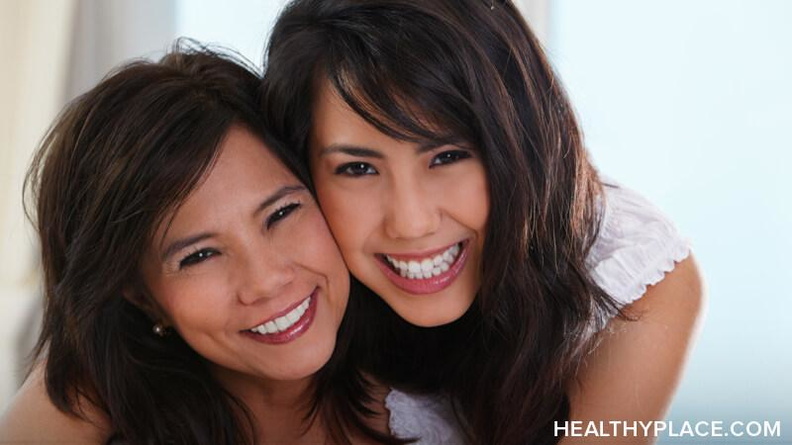 Every day brings new challenges and opportunities. Many of us fall for the false belief that if the day started out badly or something messed with your confident mindset, then the rest of the day or week will bring more unhappiness. Rather than challenging the negative mindset, we let it consume our confidence. Instead of allowing these moments to crush your confidence, use this awesome technique to fight back and push yourself into a more positive place. When you take even the smallest step towards talking back to negative beliefs, you make strides in your self-confidence.
Recently, I've been teaching this technique to my groups and clients, as well as practicing it in my life. The G.L.A.D. technique helps you focus on what's going right, not what's wrong or disappointing. This techniques is an acronym for ways of finding joy and balance by paying attention to the life around you in a more positive and self-aware way. Adapted from The Mindfulness Toolbox by Donald Altman, this technique, as well as others in his book, are fantastic for making lasting changes in confidence and becoming more mindful.
The G.L.A.D. Technique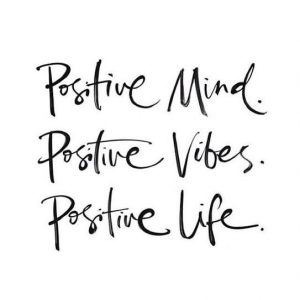 G -- One gratitude that you are thankful for today. This can mean basic gratitude for the shoes on your feet or the water that you drink, but it has to be relevant to your day. It could be about appreciating someone, a meaningful work relationship, partnership, community of friends. It could also be about yourself. The way this is most effective is to think of how it has made you feel today.
Today I am grateful for my neighbor who has an extra set of keys since I locked myself out.
L -- One new thing you learned today. This can be about yourself, something new that you learned from others or something you learned about someone you've known for a long time. It can mean learning a new fact or something from an experience. Just by being curious, it allows you to see that each day is full of new things.
After finishing more work at the coffee shop than at home, I learned that I can focus better here and will do it next time I have an assignment.
A -- One small accomplishment. We often believe that an accomplishment has to be something grand. It can be ordinary acts of self-care that you did for yourself or another. For example:
Getting out of bed (highly underrated)
Not skipping meals
Taking medications or supplements
Getting enough sleep
Paying bills on time or finishing an assignment before it's deadline
Making it to work on time
D -- One thing of delight that touched you today. Consider anything that made you smile, laugh, brought you joy or was pleasing to your senses. This could be noticing beautiful flowers, laughing at a funny joke or video, tasting something delicious, noticing a pleasant sensation or hearing a song that made you happy.
My morning cappuccino was adorned with a frothy heart, which made me smile.
Does the G.L.A.D. technique totally change your life? Maybe not, but it breaks up the negative and self-defeating thinking patterns by pushing you to think in a more positive mindset. Using a journal, your phone or an index card, keep track of G.L.A.D. items for the next week. See if it improves your mood and reduces your negative self-talk. Remember, try to stay in the moment and pick things that you really are glad for in that day (try and use different ones for each day).
Emily is the author of Express Yourself: A Teen Girls Guide to Speaking Up and Being Who You Are.You can visit Emily's Guidance Girl website. You can also find her on Facebook, Google+ and Twitter.
APA Reference
LPC, E. (2014, October 6). Negative Thoughts Consuming Your Mind? The G.L.A.D. Technique, HealthyPlace. Retrieved on 2019, September 19 from https://www.healthyplace.com/blogs/buildingselfesteem/2014/10/do-negative-thoughts-consume-your-mind-try-this-technique
Author: Emily Roberts MA, LPC
Hi Bridgett,

The first step is complete! You've asked for help and identified a situation that is challenging. I think the next step is to go a bit out of your comfort zone, by a bit I mean, try to jot several things in your phone and go back to your journal later if you feel the urge. Ask yourself why it matters if you know where your notes are? I tend to take little steps out of comfort zones in order to prove to myself that I can do it.Accept that its a habit and we all have habits. No one is perfect and you are trying. Good for you! Let us know how it goes!
HI Kathleen,

I'm so excited that you like the technique. I've been working on it too. The gratitude journal is something I do either on the go in my phone or in a journal. Thanks for sharing and I look forward to hearing how you are doing.

Take Good Care,

Emily
Leave a reply