Unique and Effective Approaches to Building Self-Esteem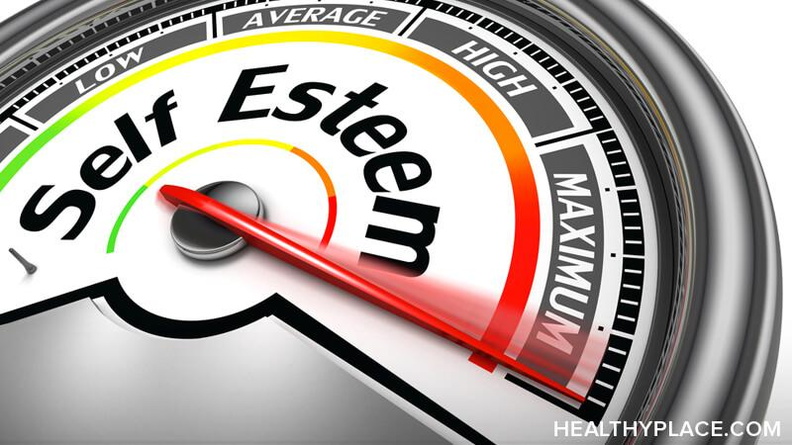 Traditional therapies are effective in building self-esteem but not everyone connects with them. We are all unique and complicated, therefore it's important to find an approach that vibes with you. There are unique and effective approaches to building self-esteem that you may want to look into or talk to your treatment provider about, especially if you feel stuck.
Recently, clients I work with have been looking for some non-traditional psychotherapy approaches, which I love. I think it shows that they are taking a step in the right direction when they say, "I need something more" or "I heard about this, can I try it." Non-traditional methods to building self-esteem have been life savers for some of my clients. Unique and alternative or too "new age" for some, they can be effective for many.
Do You Need Help Building Self-Esteem?
The following list includes common signs of low-self esteem:
Withdrawal from social contact
Nervousness, anxiety or panic attacks
Self-medicating with drugs, alcohol, food, gambling, shopping, etc.
Relationship problems
Procrastinating or giving up on goals; loss of purpose
Doing yourself physical harm (from biting your nails to self-mutilation)
Chronic dissatisfaction with your appearance
Comparing yourself unfavorably to others; poor self image
Putting yourself down in front of others
Obsessive negative self-talk
Loss of sexual desire and function
Unique and Effective Approaches to Building Self-Esteem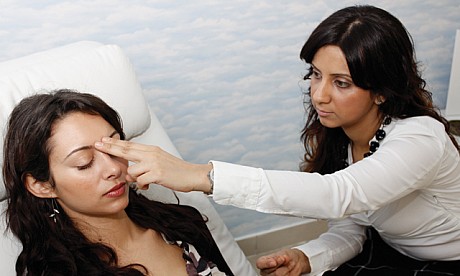 There are many therapeutic styles that can help people build self-esteem. There are also some unique approaches that don't involve traditional therapy.
Hypnotherapy is a relaxing, natural and safe brief-term form of therapy that involves an interactive process to redirect the attention of both the conscious and subconscious mind where low self-esteem develops and lingers. Hypnotherapy for self-esteem can create positive changes in one's perception of their self-worth and self-acceptance provided that the client wants to change and feel better.
Check on your diet. Personally, I had a food allergy that was plaguing my mood. Once I removed the culprit, my energy was back and my mood was better too. Functional medicine doctors or a nutritionist can help to see if there are dietary or hormonal issues that are underlining your mood. I know many clients whose thyroid was out of balance, once fixed, they were like a new person. Those who don't know what to eat or who have problems with food can benefit from professional help. A nutritionist may be able to help boost your confidence and self-esteem by giving you the right tools to look after your body.
Tapping: the Emotional Freedom Technique (EFT), releases stuck emotions by tapping on a series of points in your body. These emotions hinder you from experiencing happiness and reaching your goals in life. It may sound a bit weird, but EFT works like magic for some people. EFT is a form of psychological acupressure, based on the same energy meridians used in traditional acupuncture to treat physical and emotional ailments for over 5000 years, but without needles. An EFT therapist can help you learn the tools to do it yourself and get unstuck from the thoughts and emotions that keep your self-esteem from growing.
Support groups: if you have struggled with confidence there are Meetup groups and toastmasters programs that help you work with others and learn how to feel confident and build self-esteem. Alcoholic's Anonymous (AA and Al-Anon) can help if you are in recovery, have family member who have addictions, or find that you are frequently co-dependent with others who have addictions.
Meditation and mindfulness training: if you think sitting with your thoughts is too hard, head to a meditation group or ask a therapist for guidance. Yoga studios often have meditation and mindfulness classes and there are many guided meditations online for confidence and building self-esteem. As you bring acceptance and loving kindness to yourself, you may uncover the deeper beliefs that you do not deserve to be happy or that you do not believe you are good enough, which have been plaguing you for years. It also has been proven to help you live a life of more ease and self-love.
No matter what you do find a therapy approach, traditional or unique and alternative, stick with it for a while. Change can be gradual, but building your self-esteem will be life changing. Don't be afraid of unique and effective approaches to building self-esteem.
Emily is the author of Express Yourself: A Teen Girls Guide to Speaking Up and Being Who You Are.You can visit Emily's Guidance Girl website. You can also find her on Facebook, Google+ and Twitter.
APA Reference
Roberts, E. (2014, October 30). Unique and Effective Approaches to Building Self-Esteem, HealthyPlace. Retrieved on 2023, October 4 from https://www.healthyplace.com/blogs/buildingselfesteem/2014/10/unique-and-effective-approaches-to-building-self-esteem
Author: Emily Roberts MA, LPC
Another good idea is to accept yourself as God made you. Self-acceptance builds self-esteem. Paul.
Leave a reply