Introduction to Will Redmond, Author of 'Building Self-Esteem'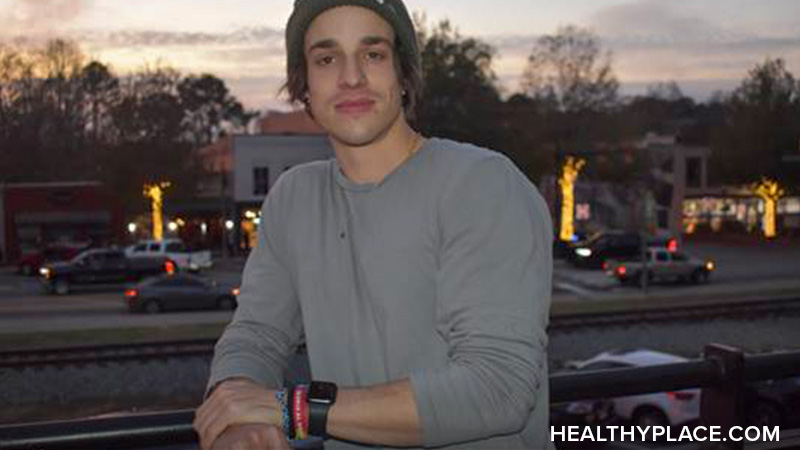 My name is Will Redmond, and I'm a new author for HealthyPlace's Building Self-Esteem. I'm so excited to open a dialogue about the ongoing mental health crisis and foster growth with you all. Low self-esteem is a challenging issue to tackle, but together we'll work through steps to build a strong self-image and a positive outlook on life.
Will Redmond's Experience With Self-Esteem
My battle with low self-esteem started early due to my time at a strict private Christian school. After a couple of unhealthy relationships before and during college, I found myself in full-on crisis mode. I didn't like myself, and it began to take a toll on every part of my life. I developed a crippling drinking problem and found myself on the brink of ending it all. After hitting rock bottom, I decided to start therapy at 23 and take charge of my mental health. I was diagnosed with major depressive disorder, anxiety disorder, obsessive-compulsive disorder, and low self-esteem.
I took a couple of weeks off from work and started taking antidepressants. Through therapy, I was able to identify the key traumatic events in my life that led to low self-esteem. I stabilized. It was a long and grueling process, with many a sleepless night and identity crisis throughout. However, things slowly began to turn around. I started doing the things I liked and learned how to say no to the things I didn't. I kept a strict gym routine so that I'd be satisfied with my physical appearance. Most importantly, I made a commitment to love all of myself. My favorite professor coined the term "scandalous self-acceptance," and I put it into practice. That'll be a recurring term throughout this blog as we continue to grow together.
Committing to Building Self-Esteem
I had to make a serious commitment to building my self-esteem no matter what it took. Looking back, it was a long journey that continues every day of my life. What I'm asking of you is that you commit to growing with me. None of us are perfect, and that's completely okay.
For more about why I decided to focus on my self-esteem, watch this:
Join me as we scandalously accept our imperfect selves and work towards a life of peace, happiness, and love. I'll be with you every step of the way.
APA Reference
Redmond, W. (2022, January 4). Introduction to Will Redmond, Author of 'Building Self-Esteem', HealthyPlace. Retrieved on 2023, December 5 from https://www.healthyplace.com/blogs/buildingselfesteem/2022/1/introduction-to-will-redmond-author-of-building-self-esteem
Author: Will Redmond