Let Go of Who You've Been to Make Space for Who You Will Be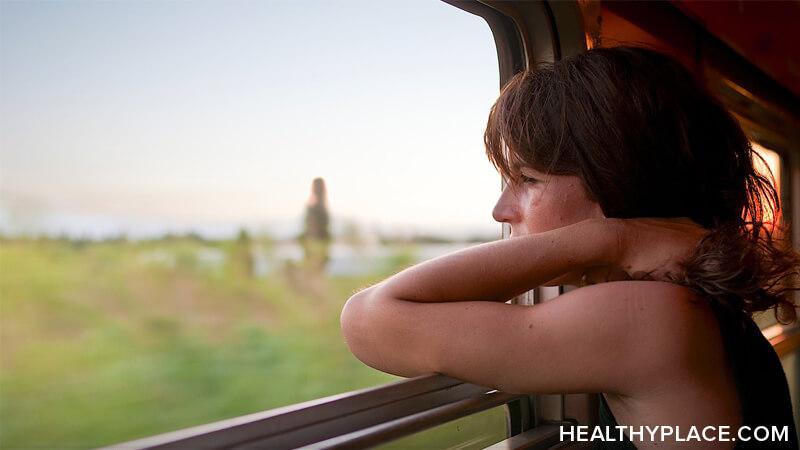 As my school year draws to a close, the notion of letting go is front and center on my mind. May is always a poignant month for a teacher, but this May has been particularly heavy as I prepare to leave the world of education behind and embark on a new career path. I will miss my students dearly and the person I have become under their tutelage, but as we march toward the last day of school, I am more and more ready to let go of who I have been in order to make space for who I will be. 
Accepting Change Is the Root of Letting Go and Making Space
The root of letting go is accepting change, and this hasn't always been my strong suit. When I was a kid, I couldn't stomach even the pettiest of changes, like my family members sitting in different seats at the dinner table or a new haircut. Any change, however small, felt like an attack on my very existence. I mourned everything and anything that fluctuated. 
It wasn't until the pandemic that I began to accept change as the universal constant. This was a painful process—I spent the bulk of the early days of the pandemic sobbing, not out of fear for my or anyone else's health but out of fear of the mind-boggling change around me; there wasn't a thing I felt I could rely upon to stay the same. This threatened my reality and the identity I had built for myself, and ultimately, I had to learn to forfeit control of both. The world was going to change, and I along with it. When I finally accepted this, my spirit relaxed—a stillness after a storm. 
Letting Go of Who You Are to Make Space for a New You
Now, as I walk into the final three days of the only life I know, I am calling upon this lesson again. I have loved who I have become these past five years, but I am willing to let go of that story because I know a new one is inevitable. Letting go and making space is the only way my journey can continue because living things don't stay the same.
I'd be lying if I said I wasn't downright terrified. I am clueless as to what lies before me or the kind of person I will be required to become in order to navigate whatever that mystery is, but I trust that if I let go of what has been, I will become whatever I will be. If nothing else, this truth can be relied upon. 
APA Reference
Satterwhite, J. (2023, May 22). Let Go of Who You've Been to Make Space for Who You Will Be, HealthyPlace. Retrieved on 2023, December 4 from https://www.healthyplace.com/blogs/livingablissfullife/2023/5/let-go-of-who-youve-been-to-make-space-for-who-you-will-be
Author: Joanna Satterwhite