Emotional Trauma from Chronic Mental Illness and Diagnosis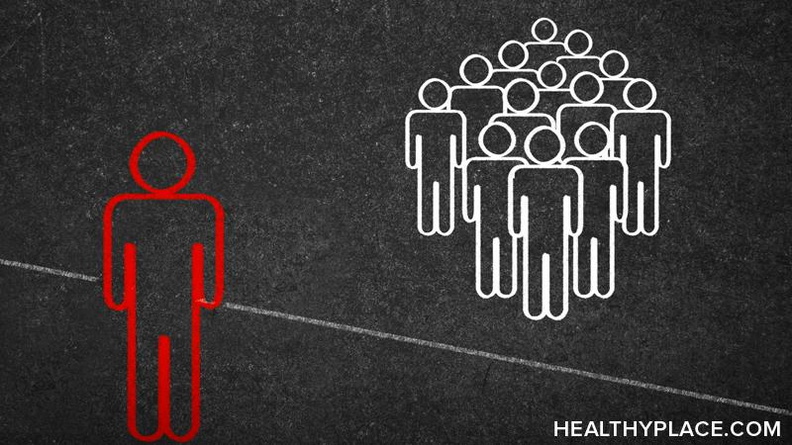 I can think of a handful of things that have caused me trauma in my life, but being diagnosed with a chronic mental illness, bipolar disorder, is at the top of the charts. Those of us who live with a mental illness understand trauma on a deep level. We experienced trauma before our diagnosis, once finding out, and when working to become well again.
What is Emotional Trauma? Does It Always Lead to PTSD?
Often, emotional and psychological trauma can be connected to posttraumatic stress disorder (PTSD), but emotional trauma varies in degrees. Some with emotional trauma may meed the DSM-5 criteria for PTSD and others won't. You don't have to have a PTSD diagnosis to validate that your experience was emotionally traumatizing. Emotional trauma symptoms might present themselves as:
Feeling hopeless or sad
Unexplained feelings of guilt
Flashbacks to a time when you were ill (i.e. suddenly remembering a painful event and/or time in your life).
Difficulty regulating mood and emotion
Difficulty concentrating; confusion
The symptoms of emotional trauma, of which only a few are stated here, are specific to each person. Each of us has a unique experience.
What About Mental Illness Can Cause Emotional Trauma?
It can be difficult to pin-point the cause of emotional trauma. When you lived with an undiagnosed mental illness, your life may have been full of painful events--mine was. I still struggle with the memories of when I was sick. Some of the more common reasons a person who lives with a mental illness experiences feelings like this are:
The diagnosis of mental illness. It's jarring being told you have a chronic illness and will need to take medication for the rest of your life. It is, point blank, completely frightening.
Adapting to a 'new' life. Once diagnosed, we are suddenly told we need to sleep a certain amount of time, eat on a regular basis, practice self-care. Do all the stuff we would rather not have to make a point of doing. After all, making sure you sleep eight hours is not exactly interesting, but it is necessary if we want to stay well.
Memories of when we were sick. Once you become stable, or while you are working to find stability, you might find your mind suddenly bombarded with imagery and feelings that you would rather leave behind. If you experienced mania, for example, you might find yourself suddenly trying to wade through the ruins of that time in your life--the trauma.
Outside of the realm of mental illness, emotional trauma often occurs in cases where a person is abused, the sudden death of a loved one or the end of an important relationship.
Recovering From Emotional Trauma of Living with a Mental Illness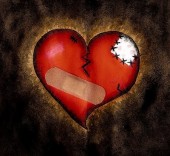 Recovering from the trauma associated with mental illness is difficult; much like recovering from mental illness is. It's a journey full of stops and starts but an eventual conclusion. Mental illness is painful and recovering from the trauma takes time, but we don't have to do alone. We can talk to people who live with a mental illness and we can talk to people who do not. Accepting the diagnosis of mental illness is not easy and emotional trauma is part of recovery.
APA Reference
Jeanne, N. (2012, October 11). Emotional Trauma from Chronic Mental Illness and Diagnosis, HealthyPlace. Retrieved on 2023, October 1 from https://www.healthyplace.com/blogs/recoveringfrommentalillness/2012/10/emotional-trauma-and-mental-illness
Author: Natalie Jeanne Champagne
My emotional trama with my mom and sister is devaststing. Esp when each event occured in my later years- Therapy helped me so much with the incident in 06- Now struggling with the one a year ago. Tired of dealing, severe dep and anx before this- Living in a nitemare :(
I look back at the days when I was unstable and I have memories I don't understand. I remember doing things and I don't remember why or what I was thinking. Getting diagnosed was a relief, because it took so long. I don't recall much sympathy. Now I feel like my life has been demolished by this troll-like beast called Bipolar Disorder and all the things I want and love are lying in its wake. Now that I'm starting to finally feel stable I am rewriting my hopes and dreams. My old ones no longer fit. They got left in the wake.
The really hard time for me started a year after I was diagnosed. I started to get really depressed and then my dog died. I know people say its just a dog but that's not how I felt. It ripped me apart. I ended up in the hospital a month later, plus three more times over a 2 year period. I accepted the diagnosis but when I look back over the last 4 years I am really sad and mad. I was so depressed, I don't have words for how low I was. But I'm doing better now. When I look back though it hurts. I lost so much time. Now I am trying to get better.
Michele
Leave a reply