A Cocktail For Disaster: Connecting Mental Illness to Addiction
Initially, the title of this blog was "A Recipe For Disaster..." But I used to really (stress this) enjoy a few cocktails. Or an entire bottle of cocktail mix. And that nearly killed me.
That aside, in this blog I want to focus on why those living with mental illness may abuse substances, what some of these substances are, and the impact this can have when we are working to recover from mental illness.
Why Might People With Mental Illness Abuse Substances?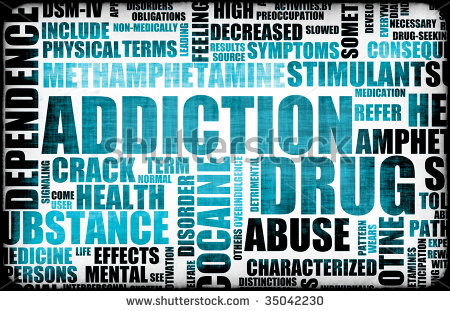 First, let's clarify what "substances" means. It is not cut and dry---it's complicated! You have your usual suspects: Alcohol, stimulants like cocaine, and "downers" like heroin. And everything in between.
What we often forget is that food can be abused, smoking cigarettes is an addiction, taking too much of prescribed medication like sleeping pills or anxiety pills. Even products that line the shelves of your local pharmacy: Tylenol with codeine, numerous medications that cause "sleepiness", and things that seem innocuous like caffeine pills and energy drinks.
People with a mental illness often abuse substances to "numb" themselves to the symptoms of their mental illness. And it makes perfect sense. When you feel pain you want nothing more than for it to stop. If a bottle of wine keeps it a bay you might drink it. But this doesn't work for long; addiction creeps up on you slowly until it has devoured you, your life, and you are left to pick up the pieces. If you can find them.
Is it Possible to Recover From Mental Illness When Abusing Substances?
Psychiatric patients who present with both untreated mental illness and addiction are often the hardest to treat. Your mental health care team needs to figure out what came first--the addiction or the mental illness? Addiction can cause the onset of mental illness or the onset of mental illness causes a person to abuse substances in an attempt to treat symptoms. It's bloody well complicated and I can tell you first hand that recovering from a mental illness while abusing substances makes recovery impossible. You can call me out on this one but I have yet to see anyone heavily abusing substances that fully recovered.
A few reasons why: Psychiatric medications cannot work properly if mixed with alcohol or drugs. It can even be fatal. I suffered with seizures and overdose more times than I care to recall. This was directly caused by mixing dangerous substances with medication. Your mind and body needs to be free of excess chemicals before it can respond to treatment.
I recall my psychiatrist telling me she would no longer treat me if I were using. So, like most addicts, I lied at each appointment. She took one look at my shaking hands and sickly looking face and dismissed me from the clinic.
But it isn't all negative. You can work to recover from addiction while working to recover from mental illness. I can't tell you this is easy. I can't tell you it will work. What I can tell you is it's possible but treatment is different: You don't have just a psychiatrist and a mental health team, you have to actively work to get and stay clean, and often this is as hard as recovering from mental illness.
Addiction is a mental illness in its own right, but if you work to treat both, accept help and practice self-care, the outlook is positive.
Please take a look at our "Debunking Addiction" blog for great and informative information.
APA Reference
Jeanne, N. (2013, June 25). A Cocktail For Disaster: Connecting Mental Illness to Addiction, HealthyPlace. Retrieved on 2023, December 2 from https://www.healthyplace.com/blogs/recoveringfrommentalillness/2013/06/a-cocktail-for-disaster-connecting-mental-illness-to-addiction
Author: Natalie Jeanne Champagne
To respond to the question "Does it matter what I eat," yes, it really does matter what you eat, if you are eating nothing but junk food, there would certainly be a reason to worry simply because the quality of food you eat matters to your well-being. However, it appears like you eat well. You merely choose as well as to have treats in your calorie limits, and if that's working for you, I really don't see any reason to change it.
Well said Lucy. A lot of people think mental illness is a condion that you recover from. They need educating, and do do some of the mental health experts. Asbyou say, genetics often plays a huge part. Good on you for kicking some addictions.
I so disagree! Most people who consider themselves "clean" are addicted to sugar or maybe something or society applauds like workaholism or religion or exercise, or worse, they turn off their brains completely and dissociate. When the doctors drugs start working maybe people will actually use them. And if the patients are treated with respect and everything wasn't presented so oversymplisticly and one sided, maybe they would go to "recovery." I am addicted to marijuana and my doctors know that I have a medical reccomedtation for it, and while the pharmacology is more complicated, I still do gain significant relief of my symptoms from my antidepressants, anxiety, and other meds. Judge me if u want, but i kicked the booze, sex, codependancy/love addiction, tobacco, sugar and stopped playing w the hard stuff... but by your definition I'm helpless. PS: My mental illness in my genetics, its part of the splendor of me. Not something to "recover" from.
I HAVE SOCIAL ANXIETY PROBLEMS AND THE DOCTOR I HAVE NOW IS THE FIRST ONE THAT HAS EVER TREATED IT AS AN ILLNESS. USING XANAX AS NEEDED HAS BEEN A GOD SEND TO ME, AND I REALLY DO TRY NOT TO ABUSE IT. I'VE BEEN ON IT FOR ABOUT 2 TO 3 YEARS 1 MG. TAKEN AS NEEDED. I FEEL BLESSED TO HAVE A DOCTOR LIKE MINE. I DID TELL HIM I KNOW WHY SOME PEOPLE DRINK ALCOHOL BECAUSE BY NOW I WOULD BE......IF I DIDN'T HAVE XANAX TO CONTROL MY ANXIETY.
There is a fine line between using substances when you need them and a substance abuse problem. If I didn't have access to my prn klonopin or extra Zyprexa when things start to get really bad, I don't know what I'd do. Maybe drink.
Leave a reply