My Journey Into Motherhood with a Mental Illness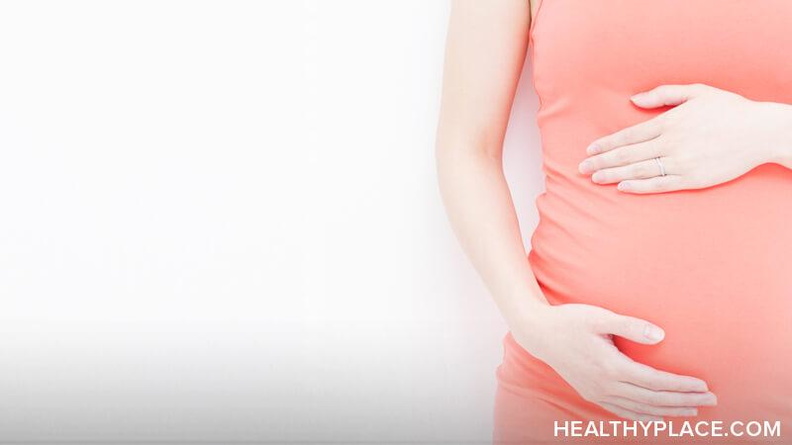 Taking on motherhood with a mental illness makes starting a family difficult. I had been diagnosed with schizoaffective disorder and bulimia in my early 20s, 10 years prior to giving birth to our daughter (Mothering With an Invisible Mental Illness). My husband and I always wanted children so we decided to take a chance. Here's our story of entering motherhood with mental illness.
Planning for Motherhood with a Mental Illness
Long before I was pregnant, I had several conversations with my psychiatrist and obstetrician/gynecologist (OBGYN) regarding my medications. Some psychotropic medications can cause birth defects, so it's important to know the risks beforehand.
In August 2015, my husband and I were thrilled to discover we were expecting and I was about to enter motherhood, even though I had a mental illness. We called my OBGYN and psychiatrist right away. Under careful supervision, I continued taking my medications throughout the pregnancy. With the advice of my doctors, I believe this was the best choice for me.
This made my pregnancy high risk and I was referred to a maternal fetal medicine practice. Even though it was a small risk, we were thankful that our baby did not appear to have any birth defects.
The big day finally came in April 2016. My labor was induced which made it easier to control my medication levels. The dosage of my medications had to be adjusted due to the fluid loss during childbirth. Our daughter entered this world on a dark and stormy night, and it was an amazing, life-changing experience. She was healthy and everything went as planned.
One Year Later
Our daughter is now 15 months old and she's happy and healthy. The demands of motherhood can be overwhelming at times, and the stress of parenting sometimes causes my symptoms of schizoaffective disorder to break through. I'm very grateful that I can depend on my husband as well as ask my family for help.
Advice on Pregnancy and Motherhood with a Mental Illness
Take care of yourself and sleep when you can.
Choose a good psychiatrist and OBGYN and work as a team.
Do something for you. While being a mother is your number one job, it's important to remember you are an individual, too.
Surround yourself with supportive people and ask for help when you need it.
Have fun. It's important to enjoy this time because they're only little once.
This is our story. Every family and pregnancy is different. If you are thinking of becoming pregnant with a mental illness, please consult your doctor about the best treatment options for you.
APA Reference
Rahm, M. (2017, August 23). My Journey Into Motherhood with a Mental Illness, HealthyPlace. Retrieved on 2023, June 4 from https://www.healthyplace.com/blogs/recoveringfrommentalillness/2017/08/my-journey-into-motherhood-with-a-mental-illness
Author: Megan Rahm