Embarrassing Memories Created by My Mental Illness Symptoms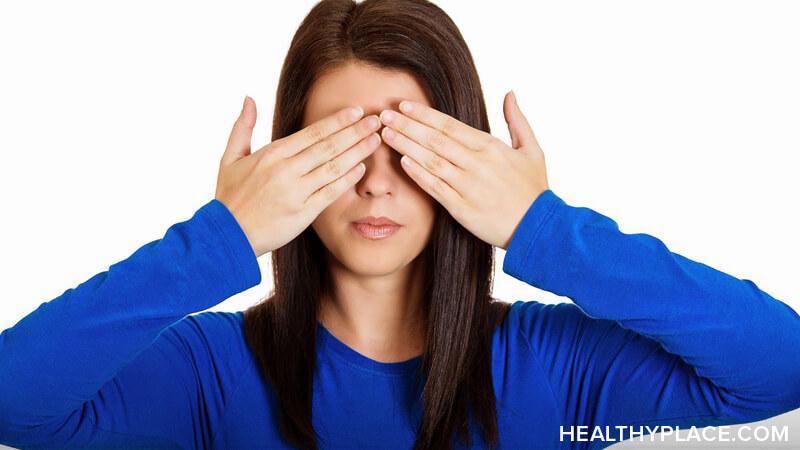 Living with a mental illness leaves me with some painful and embarrassing memories I would rather not revisit. At the same time, they are a part of me I can't escape. I want my daughter to know about all the twists and turns in my life that brought to where I am today as her mother, so I'll have to tell her some of my embarrassing memories in the future.
Mental illness symptoms can be devastating, and it's easy for me to be embarrassed by many past events. At the peak of my illness, I was experiencing mania and psychosis while working toward my undergraduate degree. Sometimes I was mean to others but I felt unstoppable. I had big, sometimes unrealistic, dreams and no one could stand in my way. My behaviors while symptomatic created several embarrassing memories.
Some of My Embarrassing Moments While Symptomatic
Moving to Los Angeles to Pursue Modeling and Acting
I was studying music in college, something I prepared for throughout my childhood, when I suddenly decided to drop out, move over 2000 miles away to Los Angeles, and pursue acting and modeling. I'm only five-foot-tall and I'm completely untrained as an actress. I had always wanted to be a musician and I had worked very hard to get into a good college music program. I was even awarded scholarships. It was a shock to many when I gave up something I had worked hard towards for years to pursue something I knew nothing about.
I was only in LA for a year and a half before I bottomed out and moved back home for treatment. I was broke, I wasn't working, and I hadn't gone back to school. I'm very embarrassed by my move to LA, but it's what eventually led me to seek treatment for schizoaffective disorder.
Other Embarrassing Symptomatic Moments
My out-of-nowhere move to LA might have been the most embarrassed I've been of my schizoaffective disorder symptoms, but there are also little things here and there that also leave me embarrassed. When my anxiety turns to anger, I sometimes lash out at loved ones. Every time it happens I wish I didn't feel that way. I am aware of what's going on and I want to be able to snap out of it. I know it's irrational or an exaggeration of something that's not a big deal, but I feel like I can't control it.
If I'm struggling with hallucinations or racing thoughts, I find it hard to follow conversations. I'm embarrassed when I don't know what was said or if I'm asked a question.
Coping with Embarrassing Memories
Everyone has painful, embarrassing memories that are hard to look back on, but when you have a mental illness, past symptoms may have caused embarrassing actions and behaviors.
However, it's okay to have embarrassing symptoms sometimes. My stay in LA led me to ask for help. When your symptoms bother you so much that you're embarrassed, it's probably time to bring it up with your treatment provider.
I plan on one day sharing these embarrassing moments with my daughter. They are an important part of who I am today.
APA Reference
Rahm, M. (2018, August 8). Embarrassing Memories Created by My Mental Illness Symptoms, HealthyPlace. Retrieved on 2023, December 8 from https://www.healthyplace.com/blogs/recoveringfrommentalillness/2018/8/embarrassing-memories-created-by-my-mental-illness-symptoms
Author: Megan Rahm
im 66yrs old and I feel empty and with open arms. The thing Is
my brother 64 and his kids live there too. The 23 r old girl was disgruntled
I couldn't sleep due to their late noise. So one night I ran to her and threw all her paints and paintings on the floor and gave her a piece of my mind with rage. What happened to me? She was crying.
Leave a reply