Surviving ED: One Year Later
Surviving ED really is the fulfillment of a dream: to reach out to other people who have eating disorders, and to offer them both honesty and hope and perhaps help them feel just a little bit less alone in their own journeys of recovery.
Surviving ED is one-year old this week. The road of recovery has been long and winding, with many twists and turns, lapses and relapses, and picking myself up to try just one more time. The journey of recovery sometimes feels endless and tiring, and I know that it is hard to not want to give up.
However, at the end is freedom from anorexia and ultimately, a full and healthy life.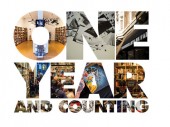 It has often been painful, and at times downright embarrassing, to detail my struggles with recovery. I was first approached by HealthyPlace in October 2010 to talk about pro-anorexia websites on the video show, "De-Romanticizing Anorexia." These sites basically promote the idea that anorexia is a lifestyle choice and not a mental illness, and young girls in particular are drawn to the message of these sites.
I am not a young girl, but I also was drawn to the idea that perhaps being very thin was my choice and not driven by the illogical thoughts in my brain. Of course, I was able to think more clearly and rejected the idea of anorexia or any eating disorder as a lifestyle choice after I entered the hospital and began receiving full nutrition.
I knew I had a mental illness, and it was called anorexia nervosa. I was embarrassed that I — a woman in her forties — ever believed in the pro-anorexia message. But to not admit it would be less than honest, and perhaps some of you have struggled with the lure of these sites, too.
I also have detailed the ups and downs, and finally the failure of my marriage — in part caused by my eating disorder — during this past year. I had hoped when I began Surviving ED that things were going to get better, that I was getting better. I dreamed of writing "and they lived happily ever after..."
But it didn't happen that way. I have tried to be both positive and honest during this trying year. I stressed that recovery from an eating disorder is possible at any age and that hope is possible in any circumstance. But I also had to write about anxiety and how both food and recovery still frighten me, even as I long to be free. I wrote about being addicted to starving and how hard it was to break those chains.
To me, Surviving ED has survived one year in part because of its readers. I am gratified each time someone writes and lets me know that yes, she can relate to what I am saying and that I have helped her feel just a little less lonely. I am moved by the stories I have been told and the courage each one of you have. I was astonished by the fact that several readers expressed concern about me when I had to take a brief leave of absence from blogging. That, and the fact that my blog won the Merit Award from the Web Health Awards for Winter/Spring 2011, validated the writing I was doing and made me think, hey, some people are reading this blog and getting something from it, after all.
So what is in store for Surviving ED during the next year? Of course, I can only guess as none of us can know what the future holds. I plan to continue to be as honest and open about my recovery process as possible. I continue to learn and grow in recovery, and I will never give up my dream of complete recovery from anorexia.
I can sometimes almost taste the freedom of full recovery. It means no more thinking about calories or numbers or worrying about the normal pound or two fluctuation on the scale. It means eating like a normal person, instead of measuring every bite and panicking if one day I eat a little too much.
Freedom. I hope and pray each one of us achieves a measure of freedom from our eating disorders this next year, and that some day we can look back and congratulate ourselves for getting through the tough times. Each one of you deserve freedom from your eating disorder, and to survive and thrive in life.
Do you believe full recovery from your eating disorder is possible? How do you envision full recovery?
Finally, what would you like to see written about on this blog? Please feel free to post your ideas or contact me through the two social media sites listed below.
APA Reference
Gambrel, A. (2011, November 12). Surviving ED: One Year Later, HealthyPlace. Retrieved on 2023, March 22 from https://www.healthyplace.com/blogs/survivinged/2011/11/surviving-ed-one-year-later
Author: Angela E. Gambrel
Angela, I'm glad you're here at HealthyPlace. I hope you stay here for many years to come sharing your knowledge and your experience with us.
Leave a reply